Looking for an easy way to embed your entire YouTube channel videos on your WordPress website?
As the world's largest video-sharing platform, YouTube can play a part in growing your business.
Displaying your YouTube channel on your website helps you grow your audience and reach more prospects for your business.
The not-so-great news? Embedding your YouTube channel manually on your website is pretty complex if you're not tech-savvy.
The great news? It's easier than you think. And you don't even need to bother with custom HTML code to do it!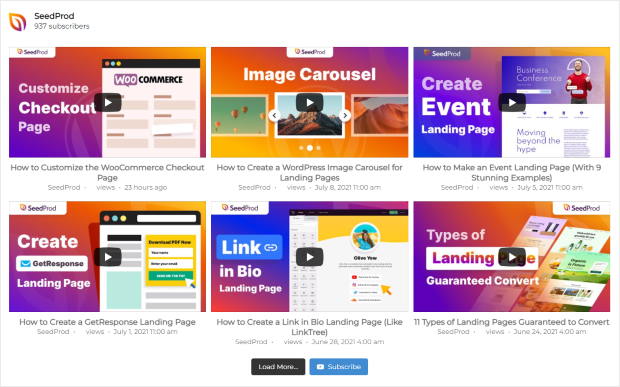 In this guide, we'll show you the simplest way to embed your YouTube channel on your website.
Since we'll talk about the step-by-step process, here's a table of contents to guide you in navigating this post:
Before we start with the actual tutorial, let's talk about the benefits of showing your YouTube channel on your website.
Or, you can click here to skip ahead to the tutorial.
Why Embed Your YouTube Channel to Your Website?
With over 2 billion users worldwide, YouTube is the second most popular social media platform. This is why you should show your YouTube channel feed to as many relevant audiences as possible.
The more website visitors see your videos, the more they can be converted to your channel subscribers.
The more accessible your YouTube channel is, the more potential you have to engage with your customers through video.
With relevant YouTube videos on your site, you can also boost your conversions and turn website visitors into customers.
You can stand out from your competition

if you give your customers another way to view your content in the form of video.

You can easily update your website with relevant YouTube videos, so it's also great for your SEO.
Now that you know why it's important to promote your YouTube channel on your website let's move on to how you can embed your YouTube channel to your WordPress below.
2 Methods to Embed YouTube Channel on WordPress
There are 2 ways to embed a YouTube channel on your website:
Automated: You use a trusted WordPress plugin and connect your YouTube channel to it. In just a few clicks, you can easily display your channel feed on your website.
Manual: Visit your YouTube channel URL. Then, you get the code of several videos on YouTube. Next, you embed the individual videos manually since each video has a different embed code.
The easiest way to embed your YouTube channel on your website is by using the 1st method: using a YouTube feed plugin.
And since it's the best YouTube plugin for WordPress, you can use Feeds for YouTube Pro by Smash Balloon.
With this plugin, you can display your YouTube playlist and even channel videos on your website. Since it's also beginner-friendly, it's perfect for people who are not WordPress experts yet.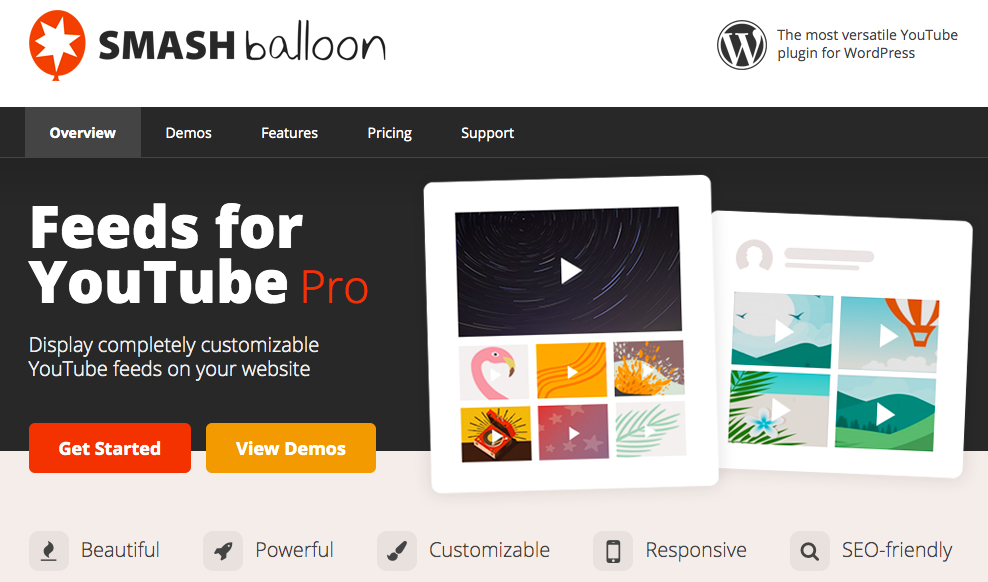 The plugin offers different customization choices when it comes to styling your YouTube channel feed.
So, you can rest easy knowing that you don't need to be skilled in coding languages like iFrame, HTML, CSS, or JavaScript just to make your video feed look good.
Plus, the plugin automatically makes your YouTube videos responsive — no technical knowledge needed.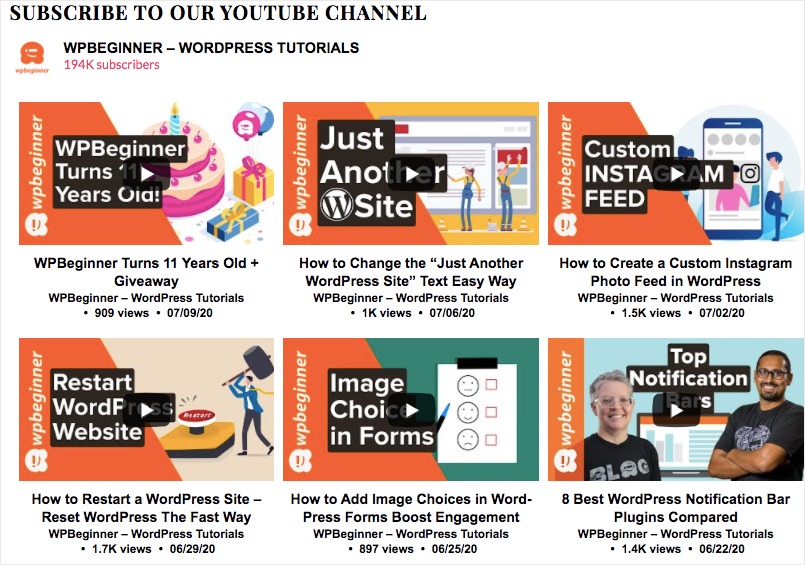 Worried about the plugin slowing down your site? You don't need to be.
Unlike other plugins, the Feeds for YouTube Pro plugin starts loading the YouTube video player only when your visitor engages with your feed.
This ultra-fast feature of the plugin improves your webpage's speed and performance. That means you get much better SEO.
The best part?
Once you've installed your Feeds for YouTube Pro plugin, you can embed your YouTube channel with multiple YouTube videos on your website in under a minute!
Read more below to see how to integrate a YouTube channel into your website.
How to Embed YouTube Channel on Your WordPress Site
Let's show you how to embed WordPress YouTube channels on your website using the Feeds for YouTube Pro plugin.
Step 1: Install Feeds for YouTube Pro Plugin
To begin, you can download your copy of the Feeds for YouTube Pro plugin here.
Then, add the plugin to your WordPress site by installing it. Not sure how to do this? Check out this step-by-step tutorial to install a WordPress plugin for your guide.
Step 2: Connect Your YouTube Channel
After installing and activating the plugin, the next step is to connect it to your YouTube account.
To do this, go to Feeds for YouTube. Under the Configure tab, click on the blue Connect to YouTube to Create a Feed button.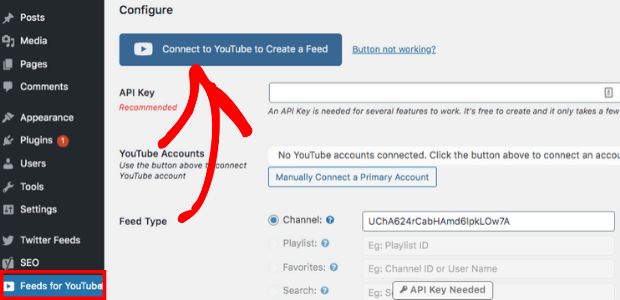 Once you connect your YouTube account, the plugin can only read your data and can't make any changes. So, Smash Balloon is completely safe.
In addition to connecting your YouTube account, you can also add your API Key.
Several features need your YouTube API Key for them to work, so go ahead and follow this helpful guide on creating and using an API Key.
Then, move on to the next step below.
Step 3: Get Your YouTube Channel's ID or Username
How do you know what your YouTube channel ID is?
First, go to https://www.youtube.com. Then, simply visit the YouTube channel you want to embed.
Finally, check out the URL and copy the channel ID or the channel name from there.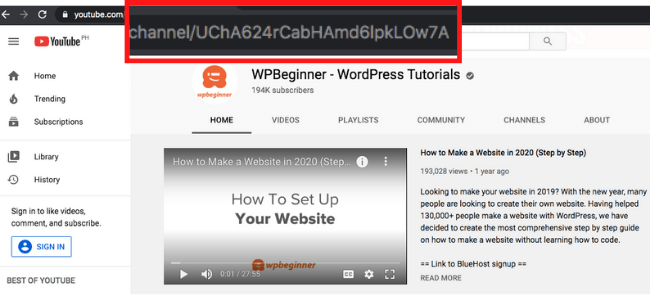 Step 4: Select "Channel" Feed Type
Since this tutorial is about embedding your YouTube channel on your website, click on the Channel option under Feed Type. Then, paste your copied code of your YouTube channel's ID here.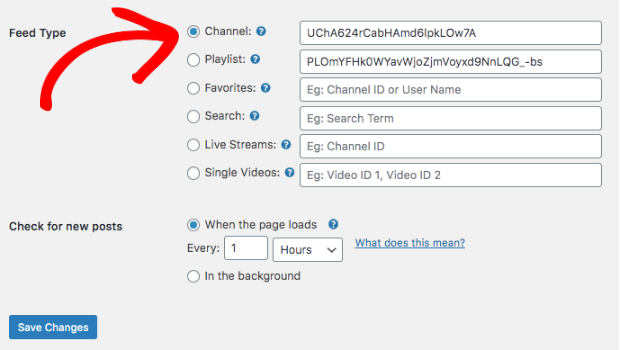 Don't forget to click the Save Changes button.
Step 5: Customize Your YouTube Channel Feed
Now that you've specified which YouTube channel you want to display, the next step is customizing how it will look on your website.
Start by clicking on the Customize tab. Under here, you can modify the channel feed's width, height, and background color.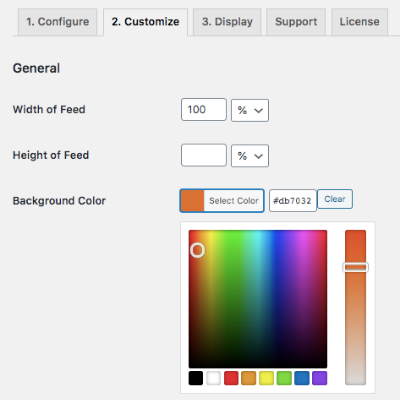 And the design features aren't just limited to this.
You can scroll down and choose the Layout Type of your feed, too. This way, you can control how your YouTube channel's feed looks like on your WordPress website.
Choose among a uniform grid, a YouTube gallery with one large video and small thumbnails underneath, a list with a single column, and a slideshow carousel.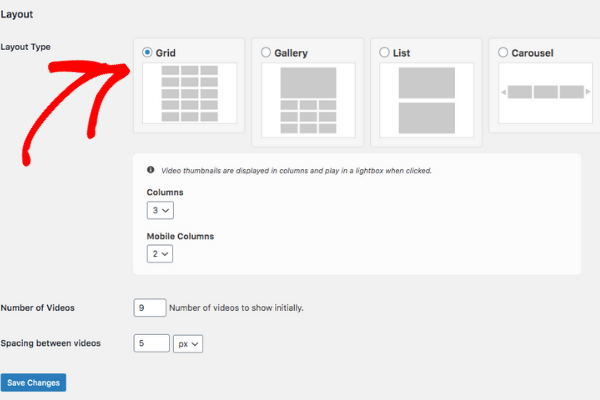 Once you're happy with your YouTube channel's layout template, you can scroll further down to the Info Display area.
Here, Feeds for YouTube Pro gives you control over the type of data you want to show in your feed.
You can just click on the drop-down menus or check the box to show the information and uncheck it to hide.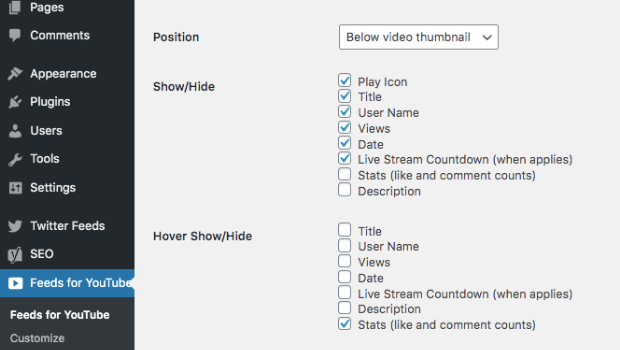 You can also show or hide your YouTube channel's description and subscriber count in your feed.
A few clicks under the Header section can change that.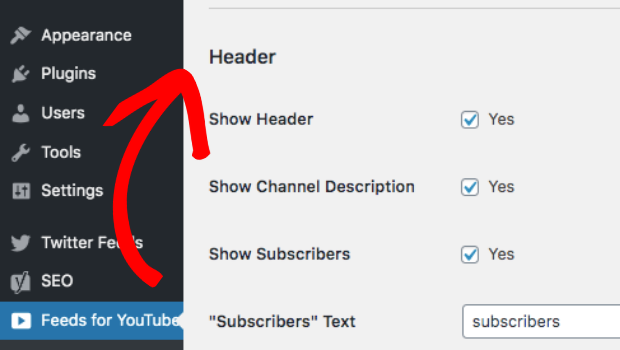 Now, you're done with customizing your YouTube channel's feed. It's time to learn how to add a YouTube channel to your website.
Step 6: Display Your YouTube Channel Feed in WordPress
Using the Feeds for YouTube Pro plugin, you can easily add YouTube channel feeds to your website. In fact, there's 2 embed options for you here:
Embed Your WordPress YouTube feed on your WordPress page or post, or,
Embed Your WordPress YouTube feed on your WordPress sidebar
Don't know which way to use to embed YouTube videos? Let's talk about both ways to embed your YouTube channel below.
How to Embed Your YouTube Channel Feed in a WordPress Post or Page
Before we show you how to add a YouTube channel to your site, you have to choose between embedding your channel feed in a post or page.
To use a WordPress page, you'll first need to go to Pages » Add New from your WordPress dashboard to create a new page.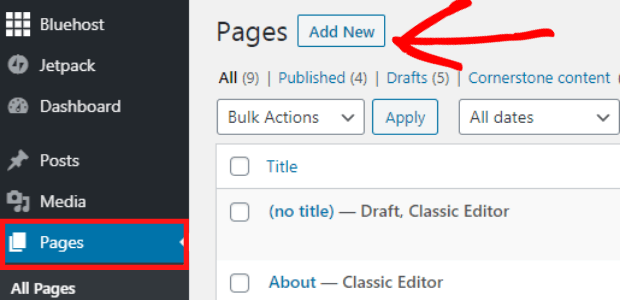 If you want to go for a WordPress post instead, go to Posts » Add New to create a new post.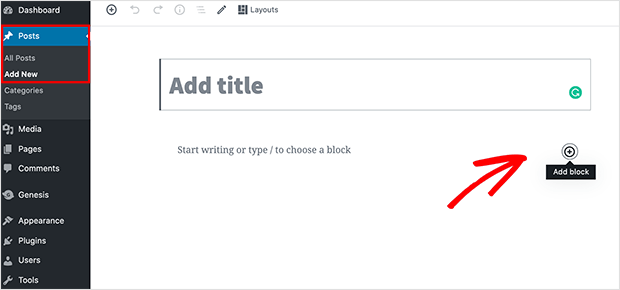 After you've created your post or page, you can click the Plus (+) icon to add a new WordPress content block.
Type "youtube" in the search box and click on the Feeds for YouTube block to add it to the editor.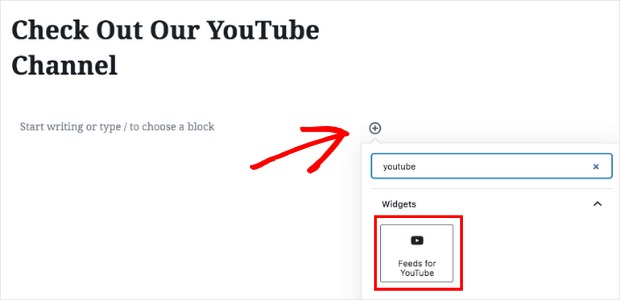 Already added the Feeds for YouTube block? Great!
Now, you can see a preview of how your YouTube channel looks before publishing. You can see in this example that the plugin automatically shows your video thumbnail on your website.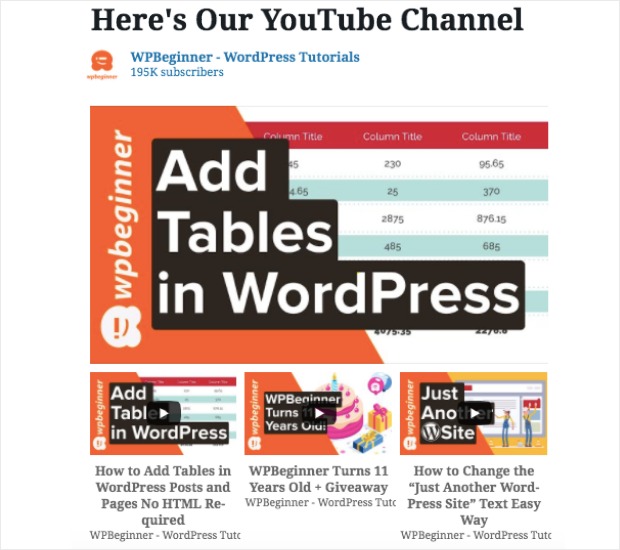 For the next step, we'll show you how to integrate YouTube channels into your website sidebar and footer areas with ease.
How to Embed Your YouTube Channel Feed on a WordPress Sidebar
Now, if you prefer to add YouTube channel feeds as a YouTube widget on your website sidebar instead, here's a simple way to do it.
From your dashboard, navigate to Appearance » Widgets.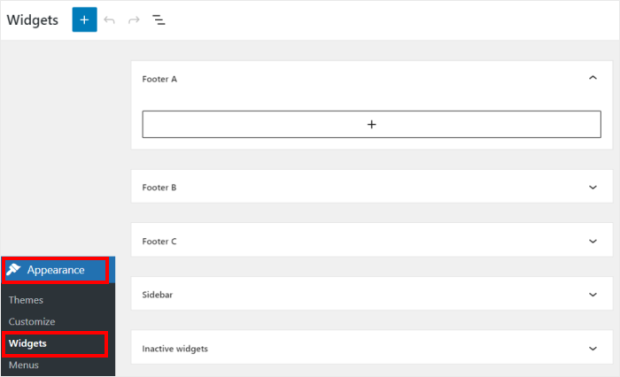 There, you can click on the Sidebar panel to add your YouTube channel widget there.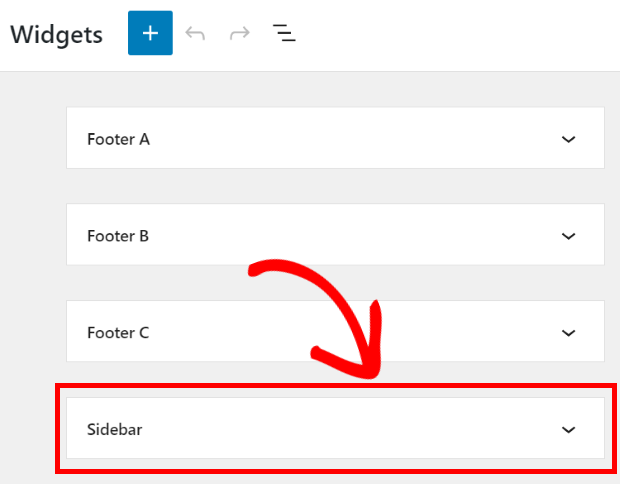 For another option, you can click on a Footer panel instead.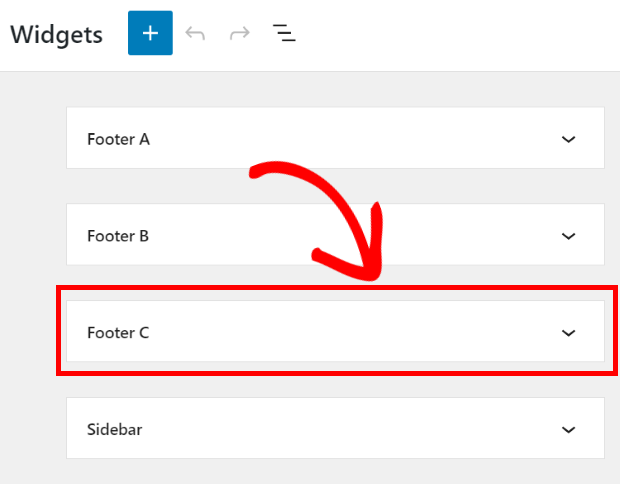 Choose which area you'd like to display it on, and click on Add Widget to save your choice.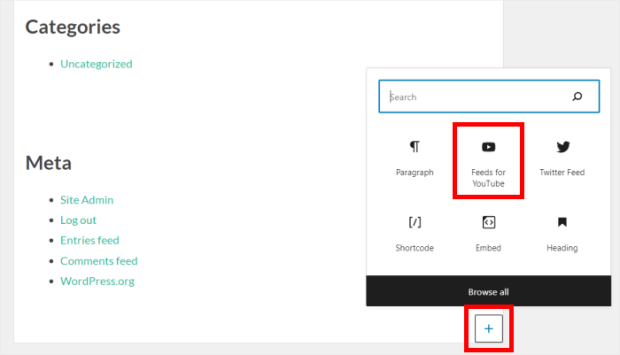 After that, click on Update, and you've officially added a YouTube video widget with your channel on your website sidebar!
Just check out your website and see your channel feed's video content nicely displayed right there.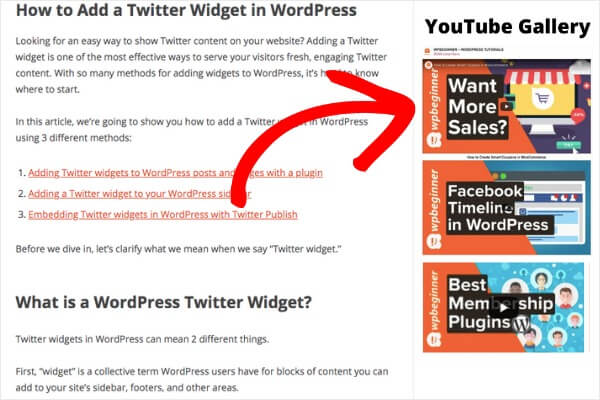 So, there you have it!
You've finally learned how to embed your YouTube channel videos onto your website. Now, you can start growing your channel and expanding your audience.
All you have to do is add YouTube channels to your site and you can grow your subscribers and make your site more engaging at the same time.
Ready to grow your YouTube channel? Get started with Feeds for YouTube here.
To learn more, you can also check out this post on the different types of YouTube videos proven to increase your subscribers.
Also, if you found this guide helpful, go ahead and follow us on Twitter and Facebook for more useful YouTube tutorials.