Trusted BY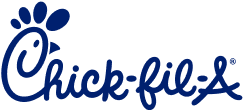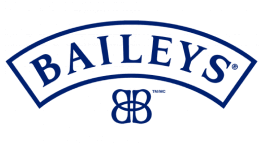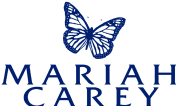 Save Time
Don't have time to update content on your website? Save time and increase efficiency by only posting content to your social media channels and then automatically aggregating it on your website.
Get More Followers
Increase engagement between you and your social media followers. Increase your followers by engaging them directly on your site and prompting them to follow you.
Display Social Proof
Leverage your social media content to help grow your business. Display authentic feedback from real users that help increase your conversions.
Dynamic SEO Content
All of that quality keyword-rich social media text content is directly embedded into your website.

"A super customizable plugin which gives you full control, saves you a lot of time complemented with fantastic support from @smashballoon."
Benefits
Why our plugin is the right fit for you
We've been on a mission to create beautifully simple yet deeply customizable social media plugins for WordPress which allow anyone, no matter how tech or design savvy, to seamlessly add their social media content onto their website in minutes.
Super Easy to setup
Once installed, you can be displaying your social media content in less than 5 minutes! No confusing steps or banging your head against a wall.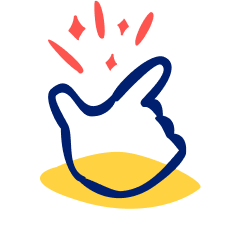 No Technical Knowledge Required
The feed can be customized to look however you like. We have added tons of customization options so that you can fine tune exactly how it looks and how your social media content is displayed.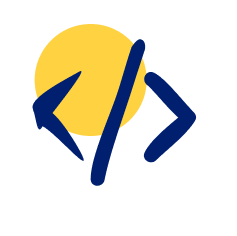 Beautifully Responsive
Your responsive WordPress theme deserves a responsive social media Plugin. Our plugins are created with mobile devices in mind, so that it looks great on any screen size and any device.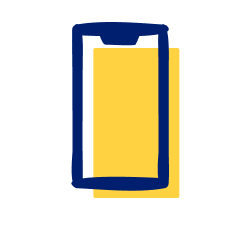 Deeply customizable
Your feeds can be customized to look however you like. We have added tons of customization options so that you can fine tune exactly how it looks and how your social media content is displayed.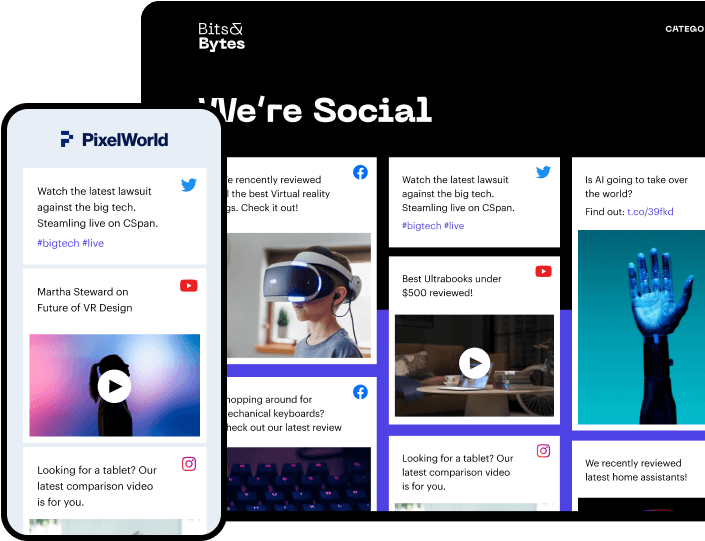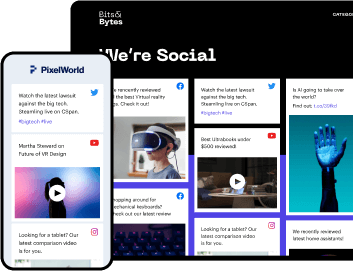 Multiple feed layouts
Create the perfect layout for your content using our pre-built options; Masonry, List, or Carousel.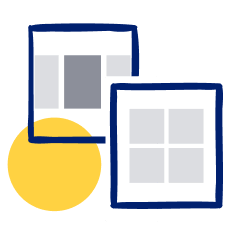 Display your content, your way
Customize your social wall to look exactly the way you want, so that they blend seamlessly into your site or pop out at your visitors!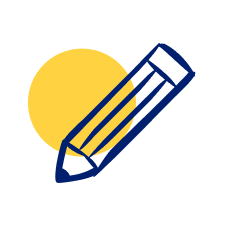 Optimized images
Most social media platforms only provides limited image sizes which will often be too large and negatively affect your page speed. The Social Wall plugin will resize the images from each platform, allow you to save them locally to your website, then automatically select the optimal image size to display on your site.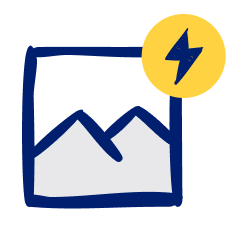 Page Speed optimized
Most social media plugins slow down your website, due to making a lot of external requests. The Social Wall plugin is built from the ground up with performance in mind.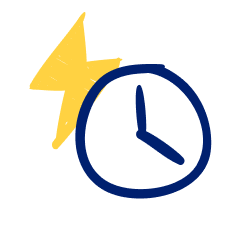 Display content from Instagram, YouTube, Facebook, Twitter. All in a single feed.
Easily add content from the 4 major social media platforms to bring all your social media content into one place. Whether you want to display content from profiles, timelines, hashtags, channels, searches, pages, groups, or more, the Social Wall plugin has you covered.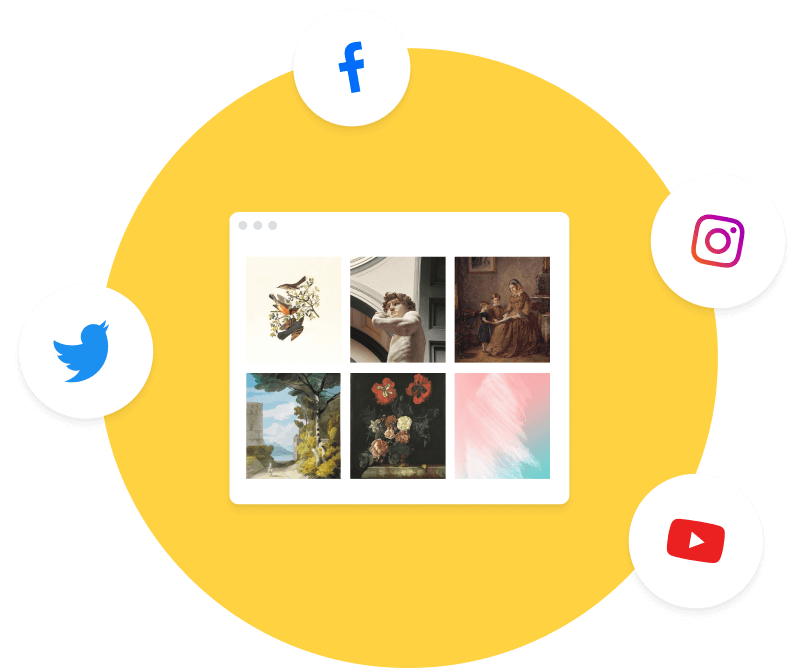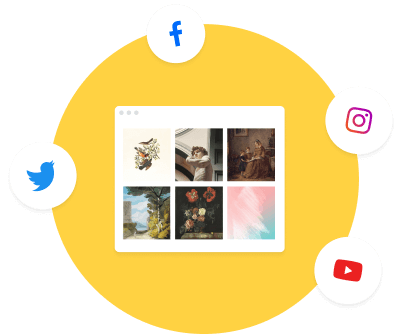 Multiple feed with no limitations
Display as many feeds as you like, either on the same page or throughout your site, and customize each one using our easy customization system. Want to display videos from Instagram, Facebook, and YouTube in one feed, then hashtag Tweets and Instagram posts in another? No problem!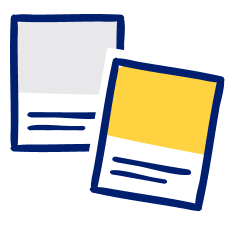 International Language Support
Change or translate any of the text strings in your feeds to display the text in any language you like.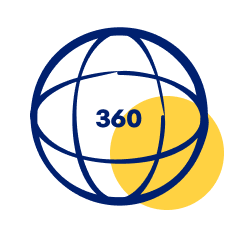 Always up to date
Both WordPress and all of the social media APIs are updated regularly and so is our plugin. We keep up to date with all of the latest social media and WordPress changes to ensure that the plugin continues to work smoothly with each update to both platforms.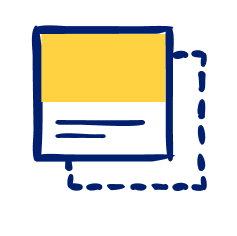 Developer friendly templating and hooks
Use our built-in templating system to completely customize the HTML output of your social wall, or utilize built-in hooks to modify feed settings and functionality programmatically.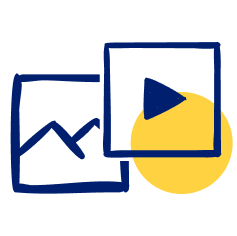 Amazing Support
Yep, we consider our support to be a feature! We win a lot of people over with our speed, knowledge, and willingness to go above and beyond to help our customers when they need it. We appreciate our customers and want to ensure that any support requests are handled quickly and efficiently to get issues resolved in record-breaking time.

Stellar service, great plugin. The customer service was incredible. So polite and helpful at the same time.
Trusted by over 1,750,000 users



Great plugin functionality and support. Adds massive extensibility and control over the social media feeds on your website. Fantastic, swift support from friendly developers – highly recommended.

@smashballoon I love your products so much that I buy them all. Great work! I am having fun here.

@smashballoon Thank you! Your prompt reply & quick service is AMAZING! It's scary giving money where there's no number to call and no live chat. Your same day email reply & quick fix of my mistake makes me feel secure in doing continued business with SmashBalloon!


Simply the best ever support experience and plugin performance. Not only i found a very easy and understandable plugin setting-wise, with a lot of options for personalising. I found an impeccable support from the team, kind and professional. Ready to help and prompt in any answer. Really recommend a thousand times <3

I agree @WiseArts I love the @smashballoon social feed plugins. They are my go-to for my #WordPress feed needs https://t.co/o5jFEHPChr

@smashballoon – What an AMAZING plug-in. Can't begin to tell you how much time this has saved me. The reviews were so good, I didn't believe them because they seemed over the top. Wrong. They are right on the money. One of the easiest to use plug-ins I've ever purchased.


David with @smashballoon is a mother-f'ing rockstar. Thanks for all the help today.


Excellent Product, Excellent Support. I've been using this plug-in for years, and it's the best one I've found. Not only that, but the folks who reply to emails are smart and speedy, and they answer your questions comprehensively and patiently. Finally, I'm happy to pay for this plug-in because I want to support indie developers.

A super customizable plugin which gives you full control, saves you a lot of time complemented with fantastic support from @smashballoon.


Great Products, Great Customer Service. I've used several Smash Balloon plugins on my clients' websites and I always find them to be stable and to work well. Perhaps twice in the last five years I had an issue with understanding their billing and they went above my expectations to solve my small issues. I highly recommend their products.
Frequently Asked Questions
Who should use Smash Balloon plugins?
Smash Balloon plugins are perfect for business owners, marketers, bloggers, influencers, agencies, and basically anyone else who wants to integrate social media content into their website to help grow their following, increase conversions, save time, or engage more with their users.
Do I need coding skills or a developer app?
Nope! We understand that many WordPress users aren't technical and so have built all of our plugins to be as easy as possible to set up and use. The easy feed setup process just requires you to login into your social media account and the plugin will do the rest. By default the plugins will inherit the styles from your theme so no customization is required, but in case you want to tweak things we have a wide variety of customization settings built in.
Will Smash Balloon plugins slow down my site?
Our plugins are specifically built with speed and performance in mind. All the data retrieved from the various social media platforms is cached by the plugin in order to minimize requests. We also dynamically load data as needed to ensure that your page speed stays lightning fast.
Do Smash Balloon plugins work on non-WordPress sites?
Our plugins are designed and built for WordPress and so don't work with other platforms.
Can I use Smash Balloon plugins on client sites?
Yes, you can use Smash Balloon plugins on client sites in two ways. Either you can purchase the Developer license or All Access Bundle OR purchase an appropriate license for each client sites (yes you can refer them and earn 20% commission through our affiliate program).
Start leveraging your social feeds to grow your business
Get started with your first feed in minutes