60% OFF
Get all Smash Balloon Plugins for just
$598
*$239.20/yr
Get All Access Bundle Now
30 Day Money Back Guarantee
*Special introductory pricing, all renewals are at full price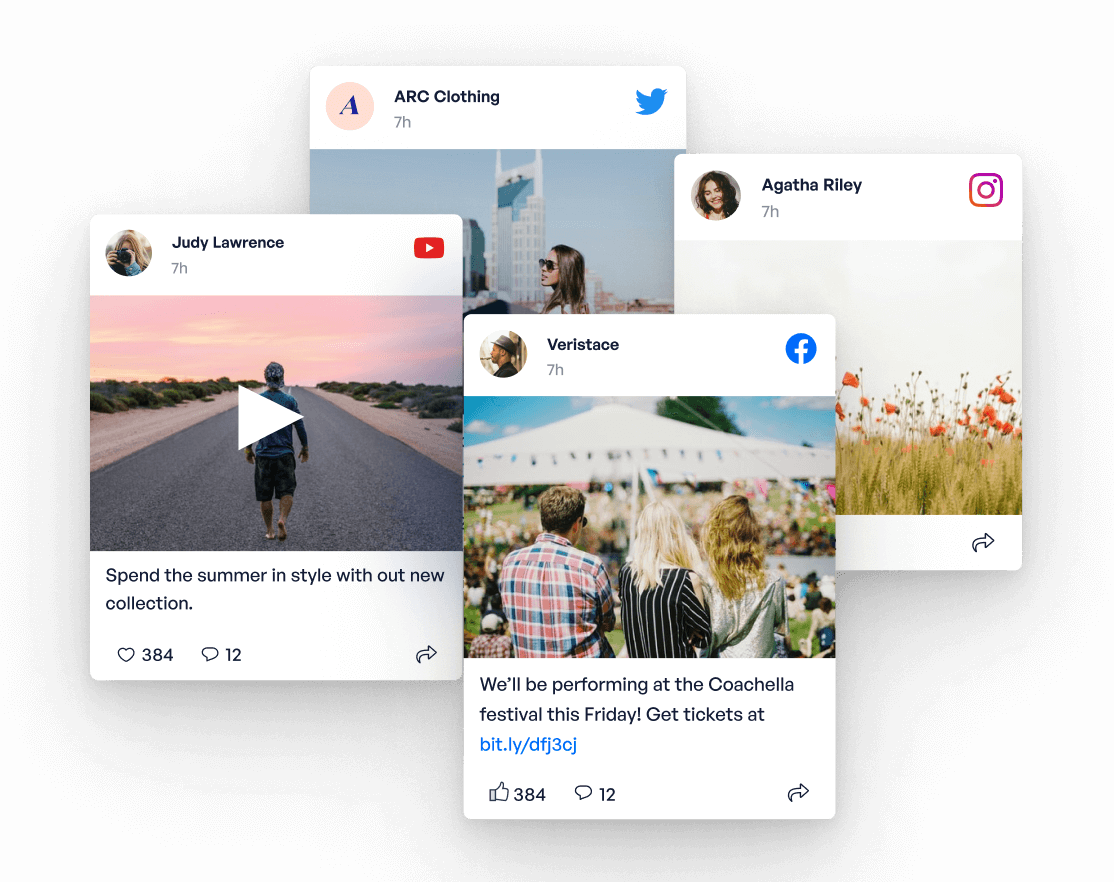 Includes

Reviews Feed Pro
With more than + 5 Star Reviews and 1.75M Million+ Active users, our plugins are the most popular way of adding a feed to your website
What's Included
Facebook Feed Pro
Seamlessly integrate Facebook content into your website
$199
Instagram Feed Pro
Display completely customizable Instagram feeds on your website
$149
Twitter Feed Pro
Seamlessly integrate Twitter content into your website
$149
YouTube Feed Pro
Display completely customizable YouTube feeds on your website
$149
TikTok Feed Pro
Display completely customizable TikTok feeds on your website
$149
Reviews Feed Pro
Display completely customizable Reviews feeds on your website
$149
Use on unlimited websites
Use all our plugins on Unlimited websites. Got a lot of sites? We've got you covered.
Get all the latest updates
Stay up to date with updates for all our plugins so you always have the latest version.
Get new plugins
Be the first one to get access to any new plugins we launch at no additional cost.

Best in class, priority Support
Don't like waiting around? Receive a priority response from our fantastic support team if you run into an issue.
Some of the best customer support I've worked with.
Stellar service, great plugin. The customer service was incredible.
Trusted by World's biggest brands and
1.75MM+ active users

Excellent and valuable plug-in backed by first class support
I have been using the Instagram Pro plugin from SmashBalloon for a year or two and have nothing but praise for the plugin and the company. The plugin works perfectly. The documentation is very clear.
The couple of times I've needed support it has been really fast, spot-on, no-nonsense and in perfect English!
Thanks!
David

Thanks Heaps
To all those looking at the reviews as we do, I can recommend this app as reliable and easy to use. I have been using this for considerable months now in multiple locations of my site and am very pleased to write a positive review for the app and it's developers…well done

Exactly what we needed & great customer support
This is exactly the plugin we were looking for, and very worth paying for the pro version. I had a conflict with another plugin, and customer support responded with a solution that fixed my problems in less than 24 hours. Very pleased. Would purchase again.

Love the ease to customize it!
Easy to install, and I love the various display options when it comes to columns, borders, padding, etc. I also install it on all my client sites looking for a simple but effective Instagram plugin.

Easy and Effective!
This plugin is exactly what I have been looking for! I tried two others that were a pain to set up and did not work as expected. Smash Balloon could not have made it easier for me to set up my Instagram feed and display it exactly how I want in any place on my site!