Wondering if Smash Balloon is a safe choice for your site?
As the #1 social media feed plugin for WordPress, there's a lot to love about Smash Balloon. It makes it super easy to create, customize and embed beautiful social media feeds on your website.
In this post, we're going to look at the different reasons why Smash Balloon is one of the most secure WordPress plugins out there.
But first, let's get a quick look at what Smash Balloon offers and how it can help your brand.
Let's get started!
Why Use Smash Balloon?
Smash Balloon also helps convert your visitors into paying customers. You can use it to show reviews and other user-generated content to prove that real people out there are enjoying your products.
And with that social proof, you can convince visitors to buy from you.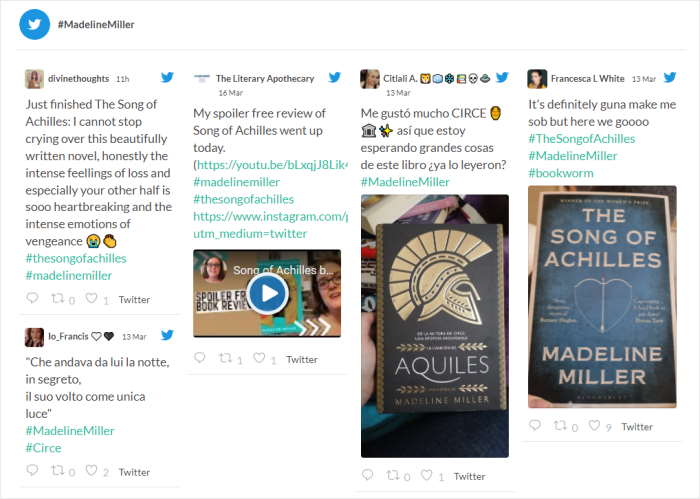 If you want to improve your social media marketing, Smash Balloon is one of the best tools out there. With engaging social media feeds, you can boost your conversions and increase your followers.
But if you're not sure if Smash Balloon is the safest choice for your site, don't worry. We're here to answer the question you have on your mind: is Smash Balloon safe?
How Safe Is Smash Balloon?
Let's walk you through some reasons why Smash Balloon is the safest social media feed plugin out there. And by the end, you should be able to make the best choice for your site.
So, let's get started.
1. Only Reads Your Data
When you're setting up Smash Balloon, the plugin will ask for access to your social media account. The good news is that it only asks for read-only access.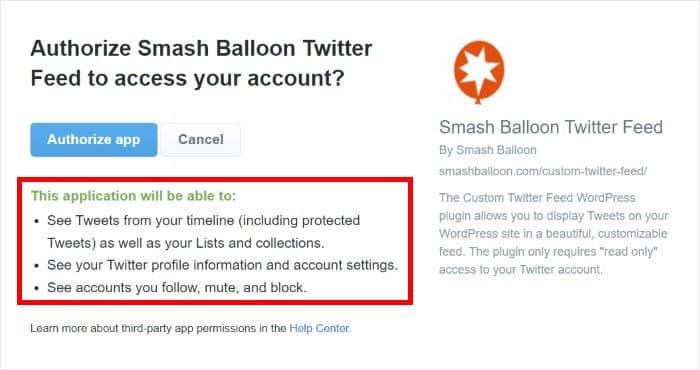 This means Smash Balloon only reads the data on your account to embed it on your site. It doesn't have permission to edit or make any changes to your account.
So, all data on your social media accounts will be safe since Smash Balloon literally can't change them.
After Smash Balloon reads that data, it directly sends it over to your website. Smash Balloon doesn't store any personal data of its users on its servers.
And it doesn't send your data to any other third parties either. All the data is right there on your website.
2. Respects the Privacy of Your Visitors
Did you know that violating the General Data Protection Regulation (GDPR) can get you fined 20 million euros or up to 4% of your yearly income?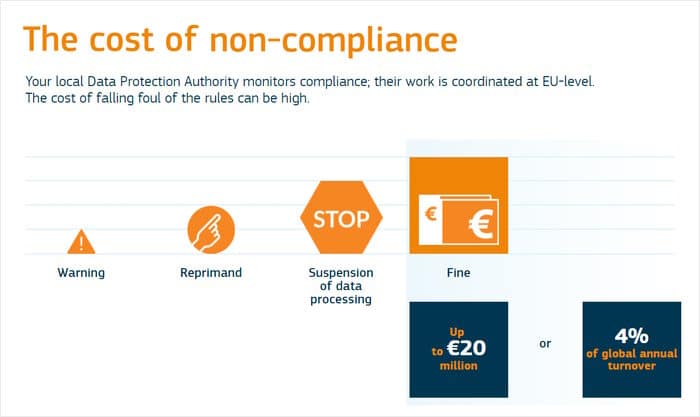 Well, here's some good news. With Smash Balloon, you don't have to worry about your social media feeds breaking the GDPR.
In fact, Smash Balloon complies with all the major privacy regulations out there, such as CCPA (California), LGPD (Brazil), and more.
And that's another reason why Smash Balloon is safe. You can make your social feeds GDPR-compliant in just a few clicks.
For that, Smash Balloon comes with full support for the top 5 privacy and GDPR consent plugins out there.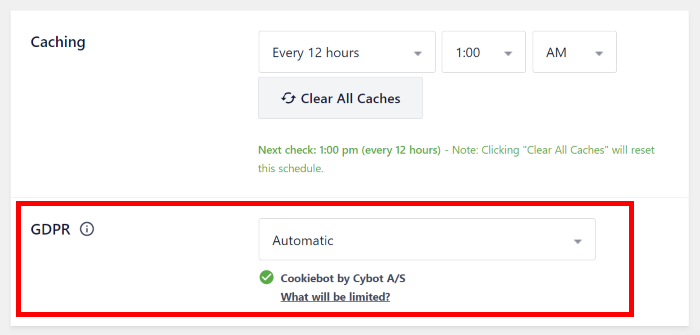 If you have those plugins, then you can simply enable GDPR-ready social media feeds for your site.
For more information, check out our detailed guide on GDPR and Smash Balloon plugins.
3. Trusted by Over 1.75 Million Users
Another reason you can trust Smash Balloon is that there are tons of other people who can vouch for it.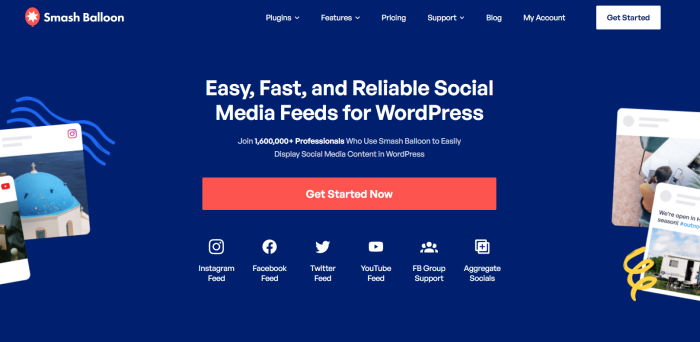 With over 1.75 million users out there, there are lots of people who agree that Smash Balloon is the best choice for a social media feed plugin.
Plus, some of the biggest brands in the world trust Smash Balloon for their social media feeds.
All these massive businesses that take security seriously are happy with Smash Balloon. So, you'll be in good company here.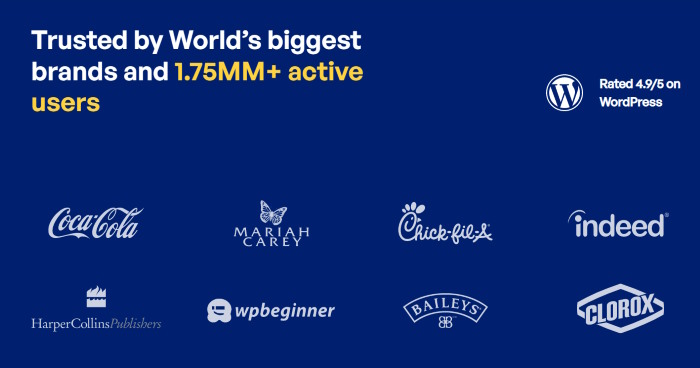 Also, Smash Balloon has been developed by the team that's behind some of the most popular and trusted plugins out there.
By now, we have products like WPForms, OptinMonster, RafflePress, and MonsterInsights under our belt.
And on top of that, this same team is also behind WPBeginner, the biggest WordPress resource and training site on the internet.
So you can rest easy because we definitely know how to create products that are trustworthy and safe.
4. Regular Security Updates and Bug Fixes
Worried about your plugins being out of date? That's pretty reasonable since outdated plugins are a big reason why websites get hacked.
The good news is that you don't have to worry about that with Smash Balloon since you'll regularly get security updates and bug fixes.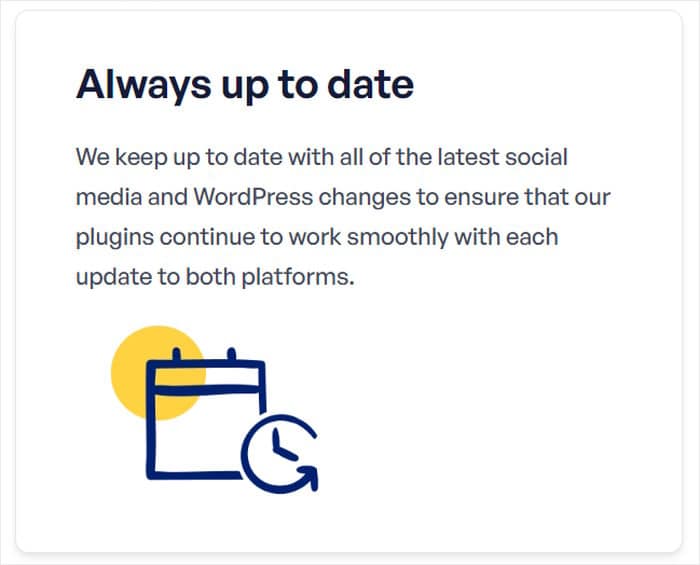 These automatic updates mean your social media feeds will always be compatible with the newest version of WordPress and social media platforms.
And that's not all. Smash Balloon is constantly working on improving its features. So along with security and bug fixes, you'll constantly get new features for your social media feeds as well.
5. Reliable Feed Backup and Caching
Smash Balloon works by saving a copy of your social media feeds as a "cache." Because of this "smart caching" feature, it backs up your feeds automatically.

In fact, the backup makes sure that your social feeds are online even when the social media platform temporarily goes down. So, you can rest easy since your feeds will be safe.
And as a bonus, your feeds don't have to constantly ask the social media platforms for data because of this saved copy. So, your social feeds and website are going to load super fast, which is great for SEO.
6. No Coding Needed
Want to add Smash Balloon to your website? All it takes is a few simple clicks, and you can start posting feeds to engage your visitors — no coding is needed.
And it's not just the setup, either. With Smash Balloon, everything is simple and user-friendly. You can create, customize, and post social media posts without writing a single line of code.
You'll get a lot of customization options with Smash Balloon, but they're laid out simply. All it takes is a few clicks, and you can set the layout, background, font size, size, and more.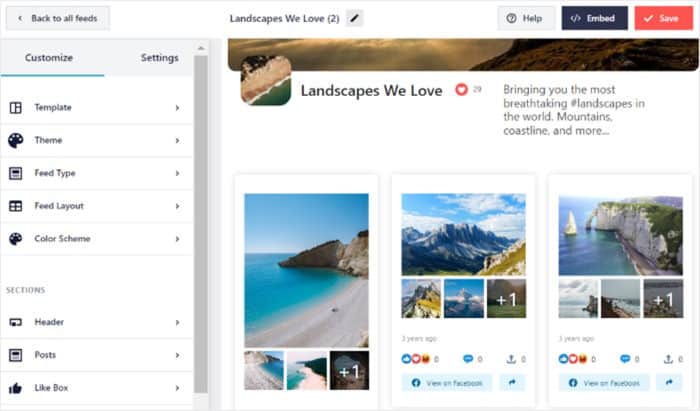 And it's similarly easy to add a feed. Unlike other social media aggregators, Smash Balloon works perfectly with the WordPress block editor. You can just add your feed as a block without touching any embed codes.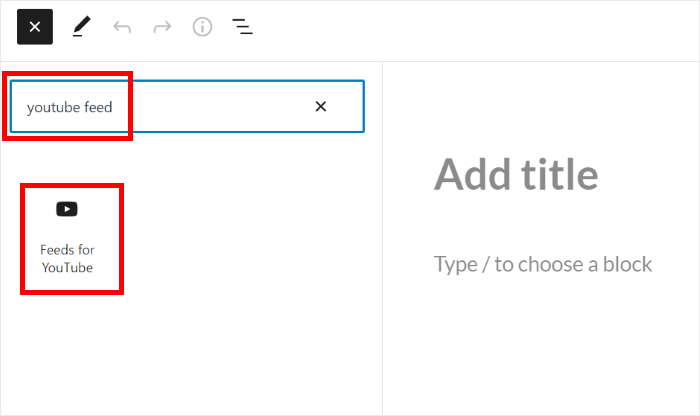 Since you don't need to manually change code snippets when using Smash Balloon plugins, it's safe for your website.
Why?
That's because you don't need to deal with confusing code that can accidentally break your site. Its simple point-and-click editing options are super easy to use.
So even if you're a WordPress newbie, you can use Smash Balloon without worrying about messing anything up. Smash Balloon is safe to use for everyone, regardless of technical knowledge.
7. 100% Money-Back Guarantee
And if Smash Balloon isn't the right choice for you, no problem. You can get a complete refund within 30 days, no questions asked!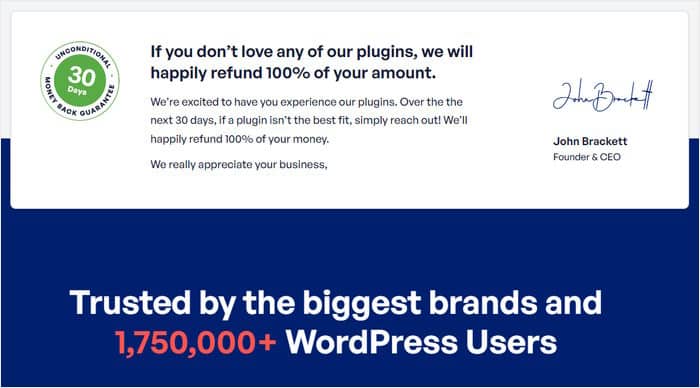 This means you can freely test Smash Balloon for an entire month and see if this is the right choice for you. And if it's not, you can get 100% of your money back.
So, there's literally no risk here. Just give it a shot and see if it's the right social media feed plugin for you.
Plus, Smash Balloon is also free if you pick the lite versions of the plugin. And if you're happy, you can upgrade to any of the Smash Balloon pricing plans at any time.
8. High-Quality Customer Support
If you run into any issues with your social media feeds, there is no need to worry. One of the best things about Smash Balloon is its highly-rated support team.
So, you'll have a team of WordPress experts ready to lend you a hand at any time.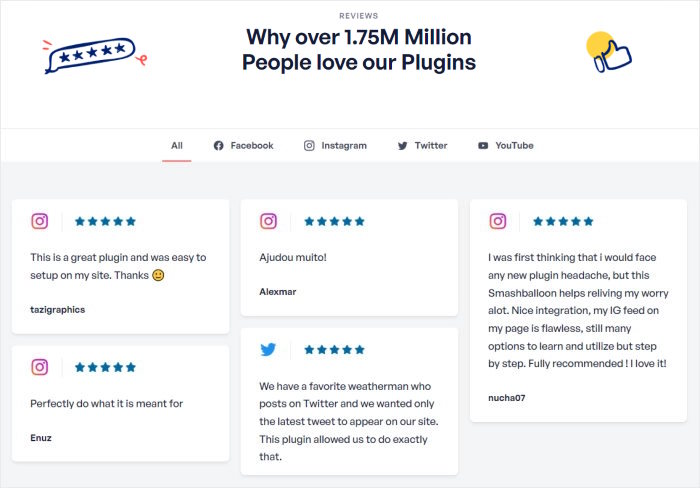 As we said before, Smash Balloon maintains a rating of 4.9/5 stars, and a large part of that is because of the support team.
People are so happy with Smash Balloon's continued dedication to user security that it has a fantastic rating.
Just check out the user reviews and see what our customers think of Smash Balloon.
If you've got any kind of issue or question, you can just reach out to the dedicated support team for help.
And on top of that, Smash Balloon also has a nice collection of resources like in-depth documentation and blog posts you can check out.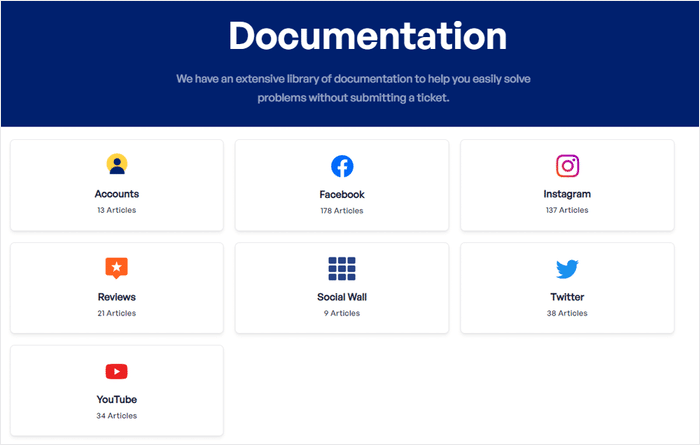 So with Smash Balloon, we make sure that your social media feeds are always working.
And that's it!
As you can see, Smash Balloon really prioritizes the security of its users. There are a lot of reasons why it's trusted by over 1.75 million users, including some of the biggest brands in the world.
Hopefully, you can now see why Smash Balloon will be a safe choice for your website. And remember, you can get a 100% refund anytime, so it's practically risk-free.
Ready to boost your social media marketing? All you need to do is grab the All Access Bundle today.
Are you ready to engage your followers and boost conversions? Then check out this article on how to add social media feeds to WordPress with Smash Balloon.
If you found this article to be helpful, give us a follow on Twitter and Facebook, and stay tuned for more helpful content on social media marketing.