Do you want to know how to get more views on Instagram reels?
With Instagram as the 5th most downloaded app in the world, knowing how to promote your reels makes your audience pay more attention to your brand.
In this post, we'll share about tried-and-tested tips to help your Instagram reels get more viewers.
Why Should You Get More Views on Reels?
There are tons of reasons why you need to take advantage of Instagram's reels feature.
For one, marketing your business using Instagram reels boosts your followers and encourages your target audience to discover more of your content.
After all, 9 out of 10 users watch Instagram videos on the platform every week.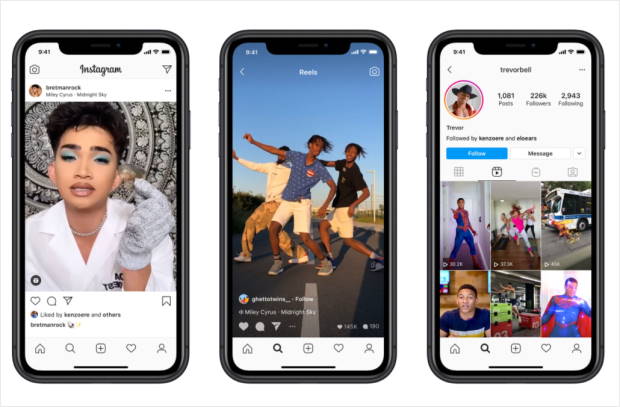 Here's the list of benefits you get when you successfully increase your views on your Instagram reels:
More Future Followers – Viral reels can get featured on the Explore page, which is where 50% of Instagram users go to discover new content monthly.
More Engagement – Instagram reels get 67% more engagement than standard Instagram videos. Posting more reels increases your chance of getting more likes and comments, compared to posting pictures only.
More Brand Trust – The more people watch your videos, the more likely they are to engage with it. Higher engagement is a type of social proof that signals to your followers that your business is authentic and trustworthy.
Simply put, Instagram reels are a powerful in gaining brand awareness, engaging with your target audience and eventually growing your business online.
Top Tips to Increase Views on Instagram Reels
By now, you've already learned how Instagram reels can help your brand. But how can you create trending Instagram reels for your business?
The proven tips below will show you how to skyrocket your Instagram reels fast.
1. Create Valuable Content for Your Audience
What's the difference between using Instagram for your brand and using it for personal enjoyment?
It's the kind of content you create and post on your Instagram profile.
While your personal account can be a mix of everything that you want to upload, your Instagram business profile is geared more towards marketing to your followers.
To get more views on your Instagram reels, they need to be educational just like Neil Patel's reels that focus on SEO tips for online marketers, so they consistently get tens of thousands of views per reel.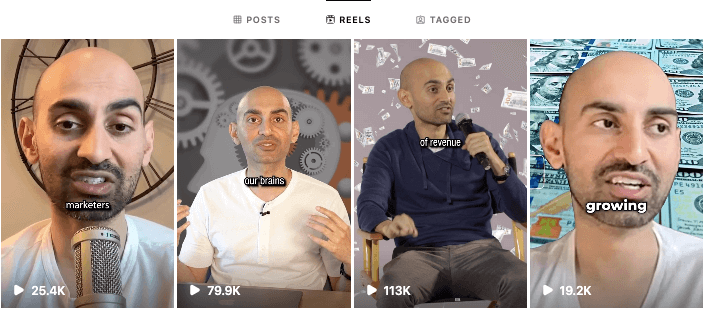 But "valuable" content isn't just limited to informational.
Do your followers prefer funny content?
To get more viewers for your videos, you can make your reels entertaining as well, just like Hannah Marie Hines' videos on being a relatable millennial.

Interested in figuring out what kind of content works best for your followers? Here are the best types of Instagram posts to grow your business.
2. Use Popular Audio Tracks in Your Reels
Here's a "secret" hack that Instagram experts do to increase the number of reel viewers: go to the Instagram Explore page and click on the reels area.
Because of Instagram's advanced algorithm, you'll see relevant reels based on your activity.
And the best part? These reels will all have high numbers of views already because Instagram's featuring them.
Don't just watch the reels, though. Use them as inspiration by finding out the audio used in these reels.
To find the audio used in an Instagram reel, click on the audio thumbnail at the lower right side of the reel: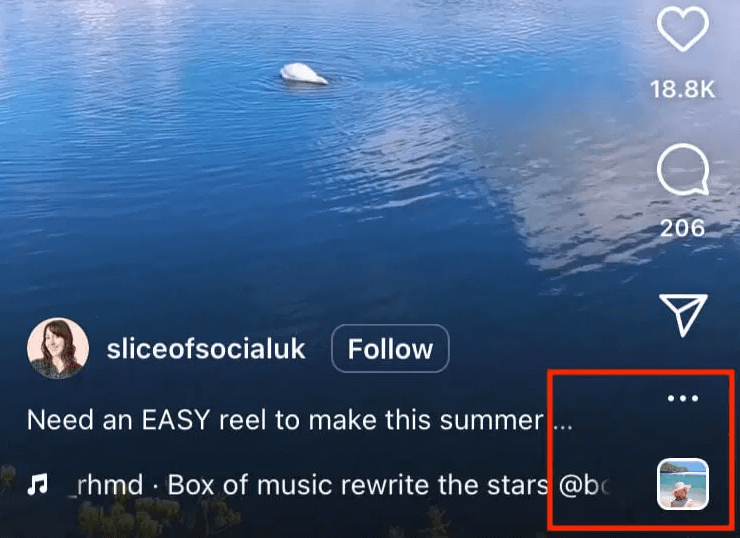 Clicking on the audio takes you to its dedicated page, where you can see how many views the original video of the audio has. On this page, you can also save the trending audio or use it to film your reel directly.
A quick rule of thumb to consider — to increase the chances of your Instagram post reel being viral, make sure the original video of the audio has at least 1 million views.
This way, you're sure that Instagram already knows that this audio is engaging and preferred by their users. After all, they've featured it and it's been watched more than a million times already.
Want more video hacks? Check on this nifty guide on how to make popular Instagram videos.
3. Embed Instagram Video Feeds on Your Website
If you want a quick and easy way to promote your Instagram reels to your site visitors, you can display your Instagram videos feed on your homepage to get more views.
This way, your visitors can view your reels right on your site, even if they're not your followers yet.
Adding an Instagram video feed to your site is easy. With Instagram Feed Pro, you can create, customize and embed beautiful Instagram reels feed on WordPress in 5 minutes.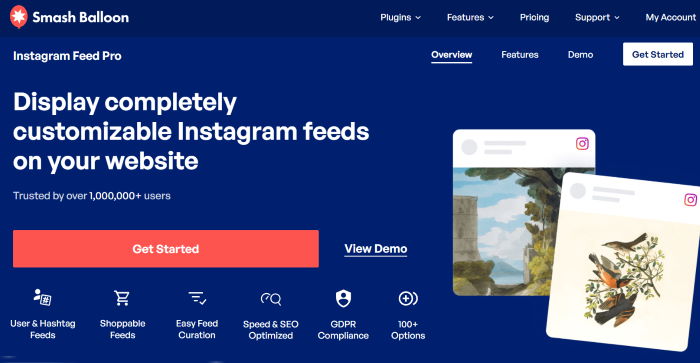 Instagram Feed Pro is easy to use and requires zero coding to set up. It works right out of the box so you can quickly display Instagram reels that automatically match your site's theme.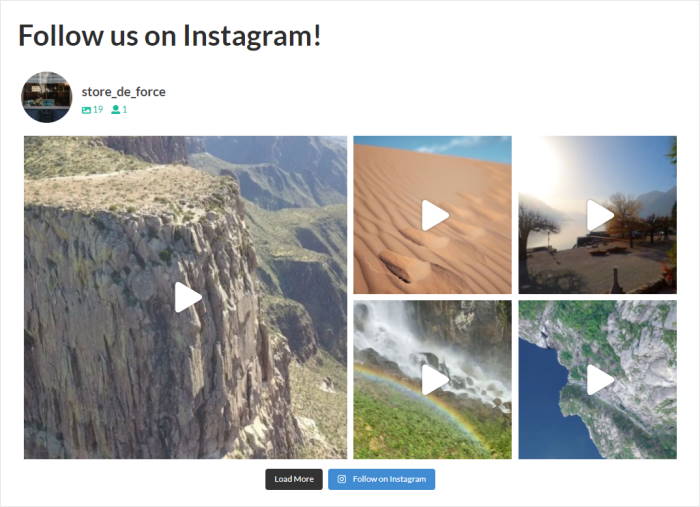 Want to customize your feed's design?
You can use Instagram Feed Pro's built-in visual feed customizer to change your video feed's layout, color scheme, header style and more with just a few clicks. No need to hire a developer or designer.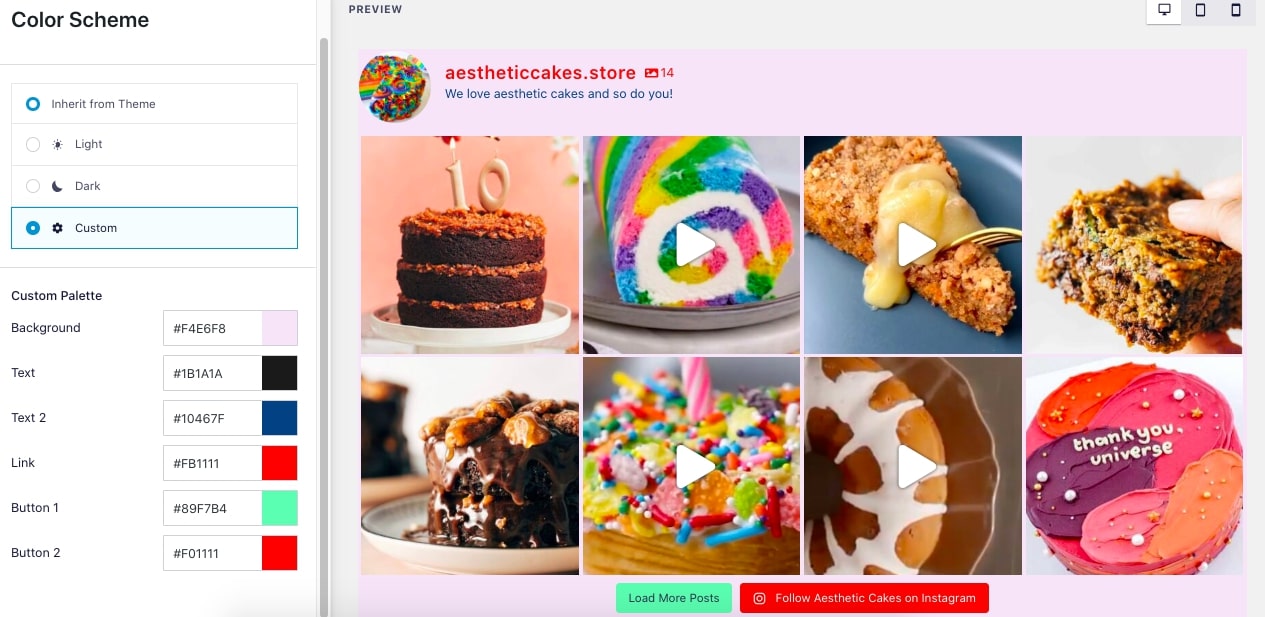 What's more, your future reels can get more views as well. Once you've embedded your Instagram videos feed on your site, it updates automatically with new reels you post on your Instagram account.
Ready to increase your reels' views by displaying them on your WordPress?
Get started with Instagram Feed Pro today.
4. Create Reels Under 10 Seconds
Did you know that the average attention span is up to 8 seconds only?
This means that people will be less likely to watch your Instagram reels if they're longer than 8-10 seconds. They may be too busy scrolling to the next reel if you couldn't get their attention in the first few seconds.
Sure, you can engage them from the start by telling an intriguing story, sharing an interesting fact or stimulating their curiosity.
But what if they don't finish watching the whole Instagram video?
You can easily solve this issue by keeping your Instagram reels under 10 seconds.
As long as you've added an engaging hook at the beginning of your short reel, your viewers are more likely to watch your video completely since it's just less than 10 seconds.
Let's take this Instagram reel from Cinnabon as an example. It has an interesting hook because it's relatable, plus it got over 800,000 views because it's just under 10 seconds.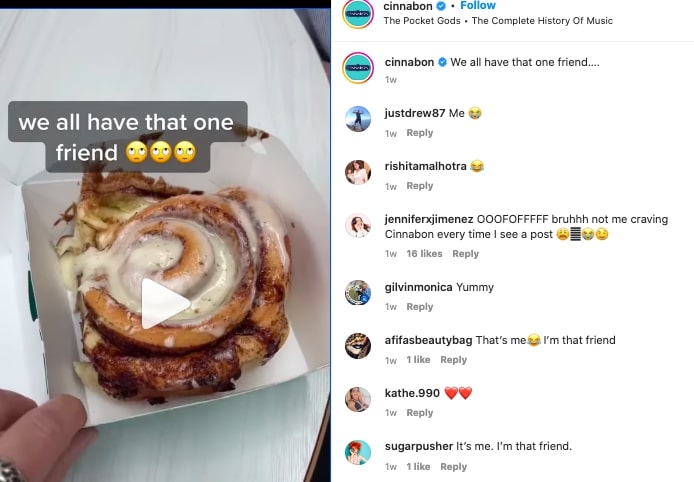 Creating engaging and short Instagram reels is a surefire way to boost your video's views and watch time.
Plus, it's a great way to high-quality Instagram stories and keep your followers watching with engaging content.
You can learn more about how to increase watch hours on social media videos in this guide.
5. Add Relevant Hashtags
Another excellent way to increase views on your reels is to use relevant hashtags.
By adding targeted hashtags to your reel, you increase the chances of more users watching your Instagram video.
Travelgram account At Our Desk received 456,000+ views on their Instagram reel by adding niche-specific hashtags to their video: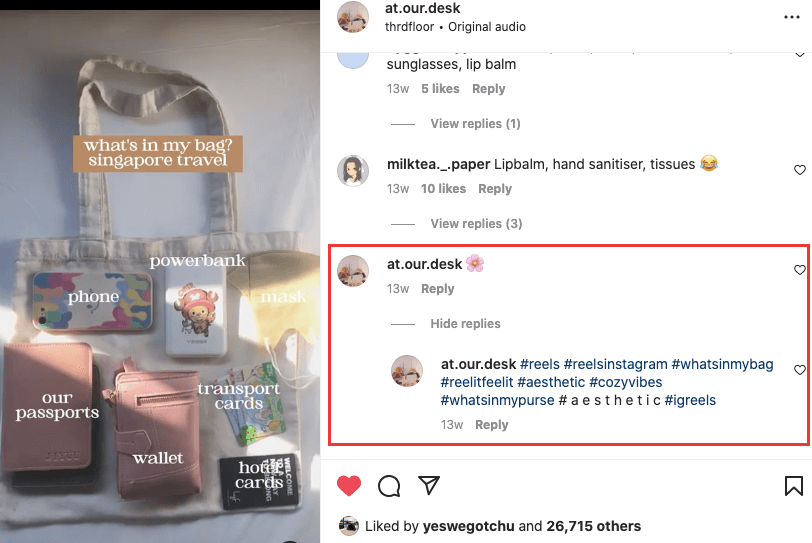 Make sure to add a maximum of 10 hashtags only. Anything more than this can be considered as spam by Instagram's algorithm.
Pro-tip: You can also create a branded hashtag and use this to tag all Instagram reels related to your brand, just like Starbucks' #PSL hashtag for their famous Pumpkin Spice Latte.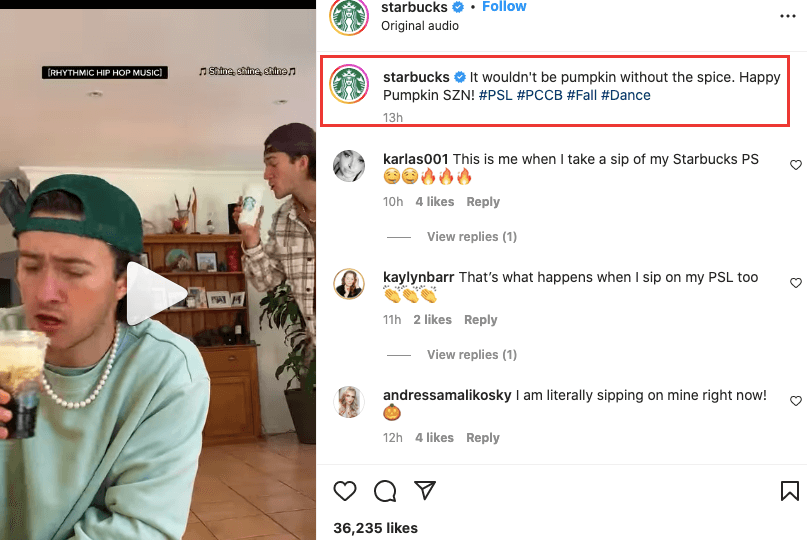 Then, you can add an Instagram feed of reels using your branded hashtag to your website to promote them to your site visitors and get more views.
Here's an example of an Instagram hashtag feed we created with Instagram Feed Pro in just a few minutes: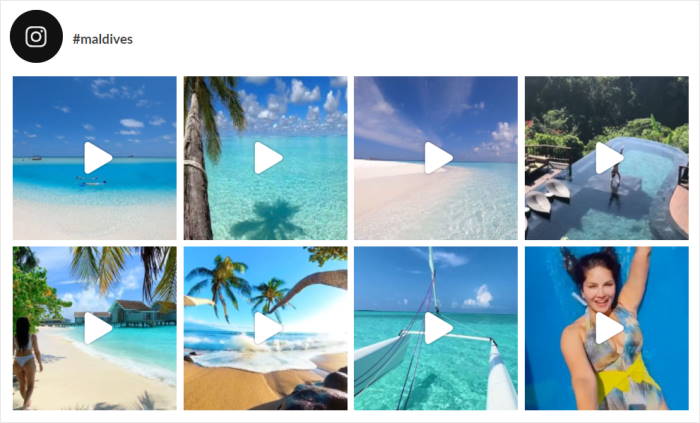 Need more info on how to use hashtags for your Insta posts? Here's how you can easily embed an Instagram hashtag feed on WordPress.
6. Post When Your Followers are Most Active
A simple strategy to get more views and engagement for your Instagram reels is to post at the right time: when your followers are most active.
Generally speaking, the best times to post on Instagram are Wednesday at 11 am and Friday at 10–11 am.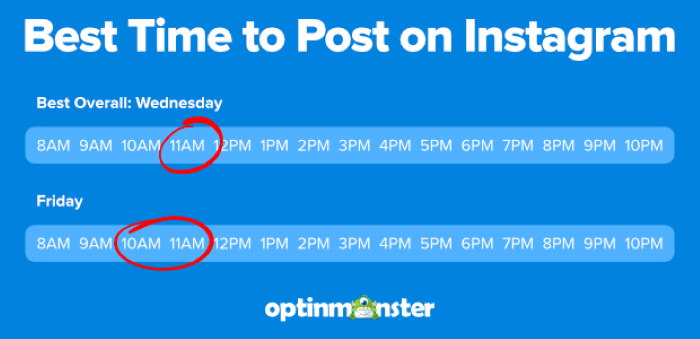 And if you have an Instagram business account, you can see when your followers are most active using the app's Insights feature.
Follow this guide to set up your business account. Once you're done, visit your Instagram profile on your phone and tap Insights. Then, click on total followers.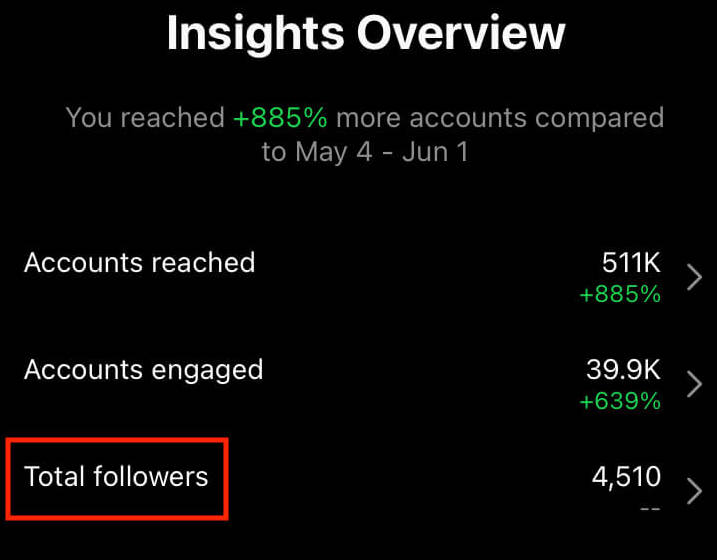 You'll now have access to in-depth data about your follower activity. Scroll down to the bottom of the Insights page to see the most active times of your followers.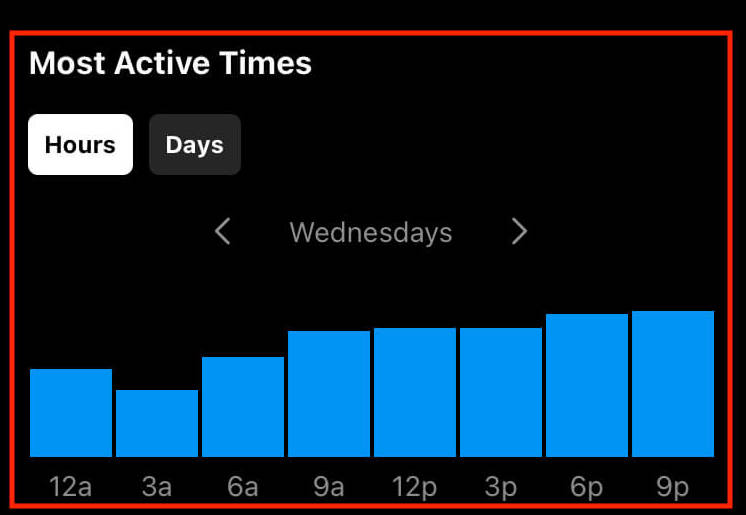 For you to skyrocket your Instagram reel views, we recommend posting your reels during the peak activity times from your account's analytics.
This way, you'll have more active viewers who can interact with your reel.
Want more tips to get more social media engagement? You can read this post on the best Instagram marketing hacks today.
7. Run a Viral Giveaway
The higher your Instagram follower count is, the higher your chance to get more views on your reels.
Running an Instagram giveaway is one of the most effective ways to promote your account and get more followers.
After all, Instagram accounts that run regular giveaways grow 70% faster than those who don't.
RafflePress is the best giveaway plugin for WordPress website owners. You can use this drag-and-drop giveaway builder to create and publish viral giveaways with just a few clicks.


It comes with tons of pre-made giveaway templates so you can easily make your Instagram giveaway in a few minutes.
For instance, the Grow Your Instagram Following template lets you encourage your site visitors to join your giveaway by checking out your Instagram profile.
Want more video views? You can also use RafflePress to ask users to view an Instagram post inside the giveaway widget to enter.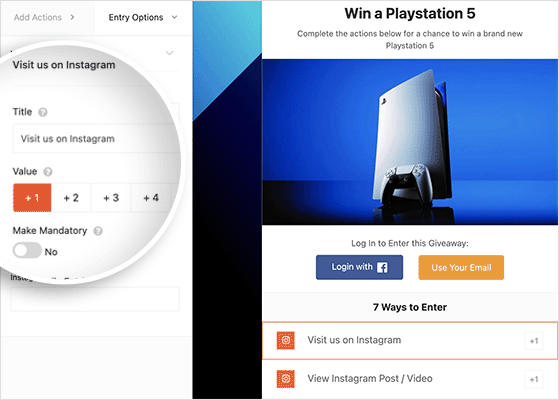 Just like that, you can get new followers for different social media platforms and reach a wider audience with this tool.
To help you get started, here's a step-by-step guide on how to do Instagram giveaways for newbies.
8. Ask Questions in Your Captions
Getting more views on your Instagram reels isn't the only way to go viral. Your video content need to be highly engaging as well.
Aside from views, your reels also need likes and comments from different Instagram users.
When your followers regularly like and leave comments on your videos, they're influencing Instagram's algorithm.
As a result, Instagram will prioritize placing your reels on their feeds so you can get more exposure and more views.
The quickest hack to make your reels more engaging is to ask questions in your captions.
For example, in this successful reel with 180,000+ views, Oreo asks about their followers' favorite ice cream flavor. This resulted in hundreds of comments and thousands of likes and views.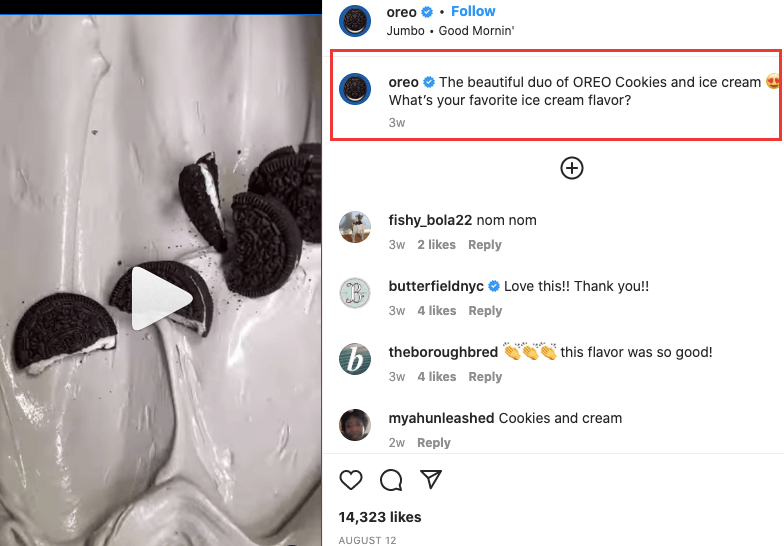 The next time you upload a new Instagram reel, make sure to add a question in your captions so that Instagram's algorithm works in your favor.
Here are 10+ more effective tips to help improve your social media marketing.
9. Put Branded Twists on Trending Reels
If you're uploading reels regularly, sometimes it can be hard to think of content.
This is where posting reels about trending topics from other content creators come in — just make sure that they're related to your own brand.
For instance, BuzzFeed's Tasty put their own branded twist to the ASMR trend by creating an ASMR reel with a strawberry puff recipe.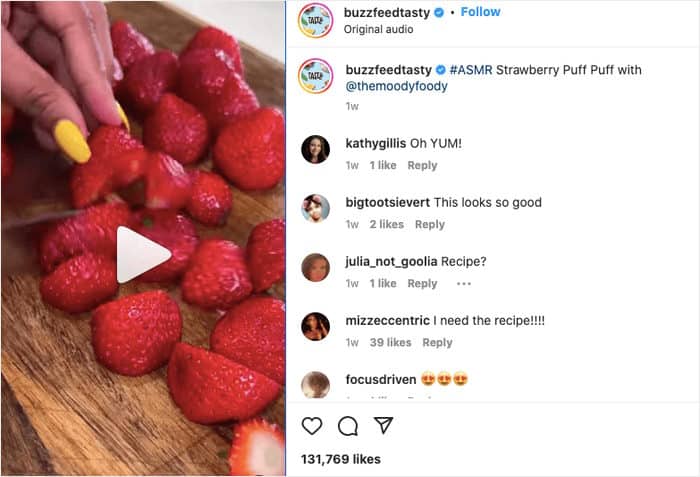 Another example is this viral reel from an Instagram user with a personal profile.
Even though the account has less than 2,000 followers, the Instagram reel managed to catch Starbucks' attention and earn more than a million views because it's using the trending "drink cheers" in its video.
Once you've filmed your reel with a trending topic, make sure to edit it using these best Instagram video editing tools.
10. Add Instagram Video Widgets to Your Site
Did you know you can add your Instagram reels to your site's sidebar area?
By embedding an Instagram video widget on your website, everyone who visits it can watch your videos — even if they're not your Instagram followers yet.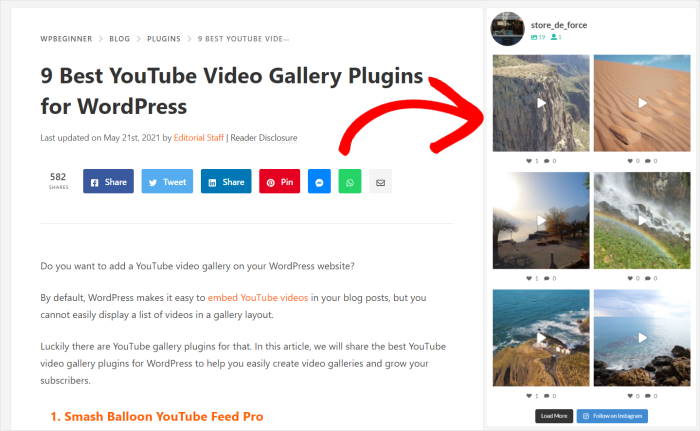 Instagram Feed Pro offers the easiest way to display Instagram video widgets on your site.
Since it includes a visual feed customizer, you can quickly personalize your reels feed to your liking.
Then, all it takes is just a few clicks for you to embed your Instagram reels to your sidebar area so you can easily get more viewers for your videos.
The more people visit your website, the more viewers your Instagram reels can get.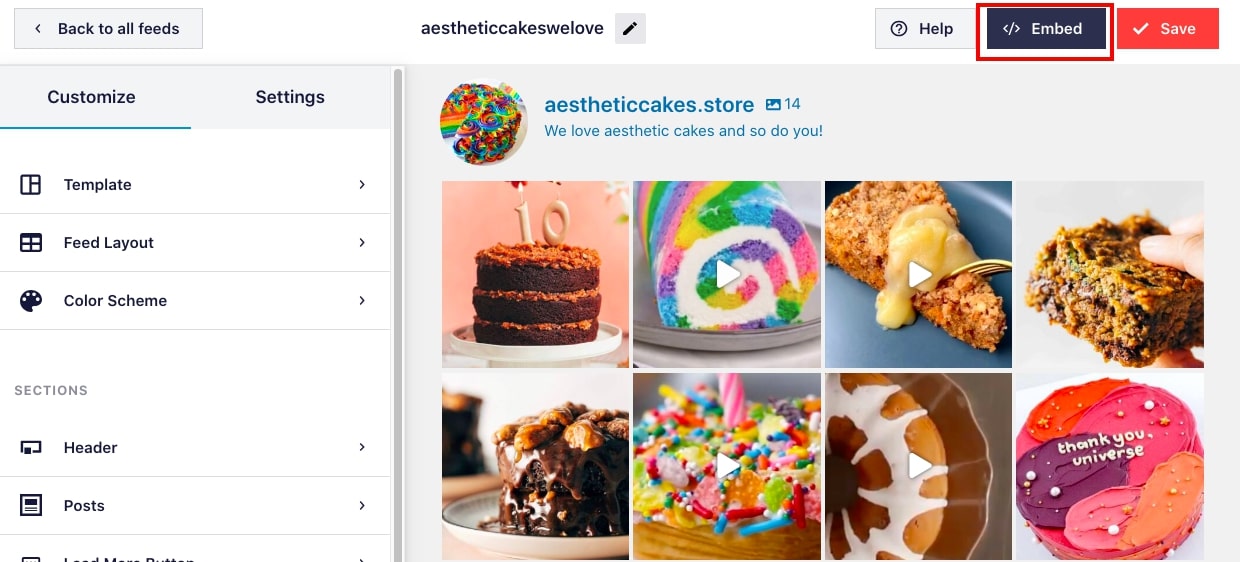 As a bonus, Instagram Feed Pro automatically creates responsive Instagram feeds right out of the box.
This means that the plugin works automatically behind the scenes, so your Instagram reels look great on different screen sizes and devices, which helps increase your reels views on desktop, tablet, and even mobile.
Want to increase your reel views? Unlock Instagram Feed Pro and start showcasing your best reels on your website now.
Start Getting More Views on Your Instagram Reels
And so, there you have it! We hope this article helped you how to get more views on reels so you can promote your business better on Instagram.
Ready to improve your Instagram marketing? Get started with Instagram Feed Pro and increase your followers and Instagram video views today.
Do you want to add Instagram feeds on your footer? This post on how to display Instagram footer widget on your website can help.
While you're here, you can also check out this tutorial on how to set up shoppable Instagram feeds for small businesses.