Are you wondering what to post on Instagram to grow your business and get more sales?
While posting high-quality images is a good start, you need something more if you want to attract tons of paying customers.
That's why in this article, we're sharing the best types of Instagram posts proven to increase sales for your business.
Here's a table of contents to help you navigate this post:
Shall we get started?
What Type of Content Works Best on Instagram?
We've found several types of Instagram posts for your business. Each post type is proven to attract potential customers and increase brand loyalty of existing customers.
Let's dive in and take a look at each one.
1. Viral Giveaways
Free is a pretty powerful word, right? That's why many brands use it in their posts to grab peoples' attention, such as this post on how to get Smash Balloon Instagram Feed plugin for free.
With that in mind, freebies and giveaways are among the most popular types of Instagram posts for attracting new customers.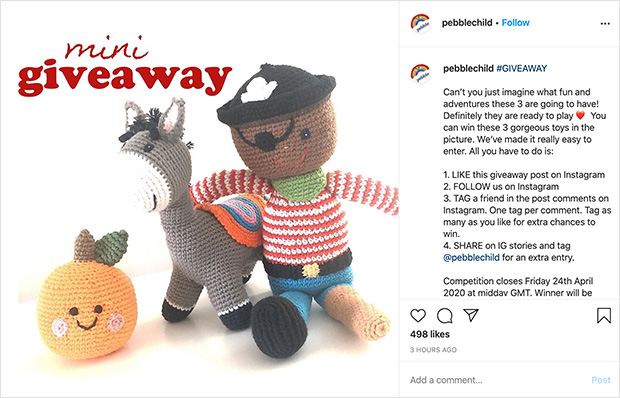 When you give something away, you attract tons of people willing to try your brand.
Plus, it's the perfect chance to grow brand awareness and encourage people to try your products before buying. If there's no financial risk to them trying something new, what's there to lose?
You can run a successful Instagram giveaway using RafflePress, the best WordPress giveaway plugin. As the most powerful and user-friendly tool on the market, you can launch your giveaway in a matter of minutes.
Even better, the ready-made Instagram giveaway template makes it even easier to get started.
Launching the template automatically populates your giveaway with 1-click entry options designed to grow your Instagram account.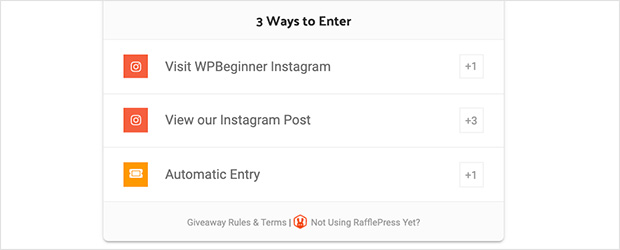 Then you can easily publish the giveaway in a WordPress post or distraction-free landing page to attract more entries.
Promoting your Instagram giveaway is just as simple. Copy the URL to your post or page and drop it in the social media posts to broadcast the launch to your followers.
For step-by-step instructions, check out this guide on how to run a successful Instagram giveaway.
Want to try other WordPress plugins for promoting your business? Here are the best WordPress giveaway plugins to boost your leads.
2. Product Placement Instagram Posts
Another type of Instagram post that's great for generating sales is product placements. Product placement is when influencers post a shot with the product, without the placement being too prominent.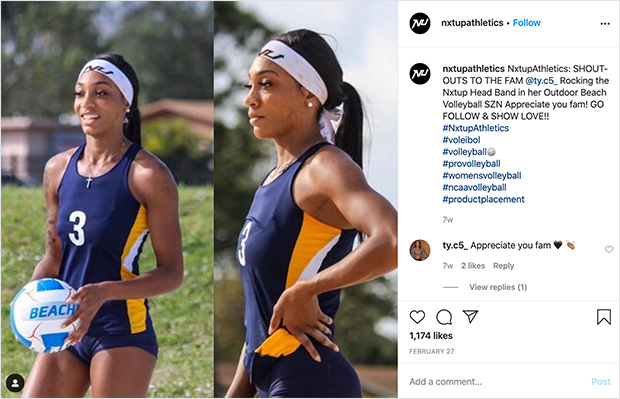 Product placement posts work because they rely on social proof. Since shoppers base a lot of their buying decisions on what's trending with influencers, this type of post can bring in a whole new audience of potential customers.
Once you have a collection of product placement posts on Instagram, why not curate them into a custom feed? With Instagram Feed Pro, you can easily display Instagram feeds on your website in a few minutes.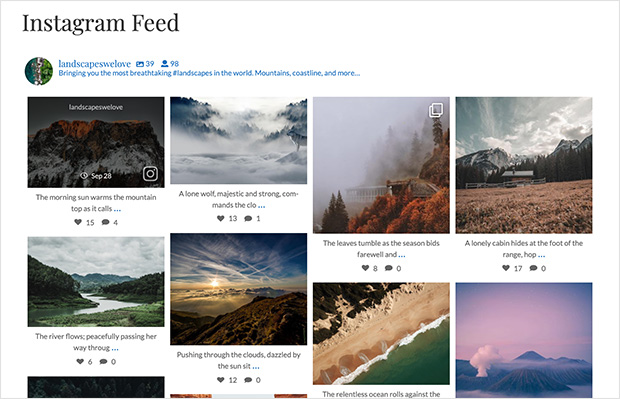 Then visitors can browse through and see for themselves, which Influencers advocate for your brand.
3. Testimonials and Product Review Posts
What if you're a business without physical products to show off? Don't worry! Testimonial posts on Instagram are just as effective at driving sales too.
Try highlighting feedback from customers of your service in an Instagram post with your thoughts and insights.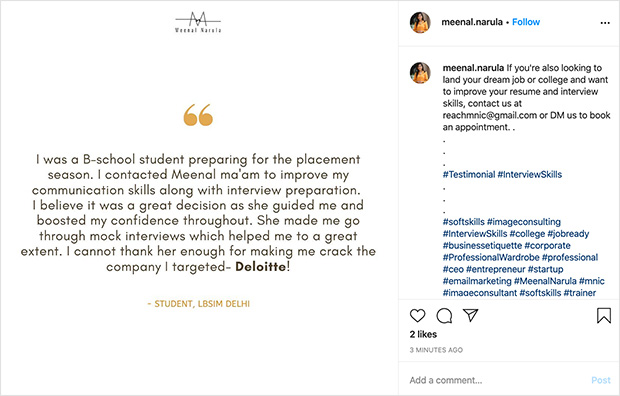 Product review posts can also have the same positive impact.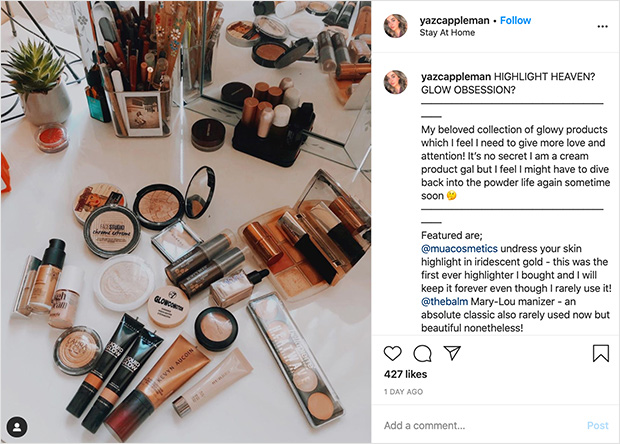 Not only does it show potential customers you read their feedback, and care about what they think, it demonstrates you're a business people can trust. Plus seeing that other customers enjoy your products and services, can be just enough to nudge people into buying.
Pro tip: Add a custom Instagram feed of your testimonial and review posts to your sales page to encourage more sales and reduce cart abandonment. For full details, check out this post on how to add a social media review widget to your website today.
4. Sneak Peek Posts
One of the best ways to use Instagram for business and increase sales is to build excitement around a product. This works really well for new products because people are eager to learn more.
You can generate a buzz for new products by posting sneak peeks and teaser posts on Instagram. Or even a series of teasers revealing further information with each update.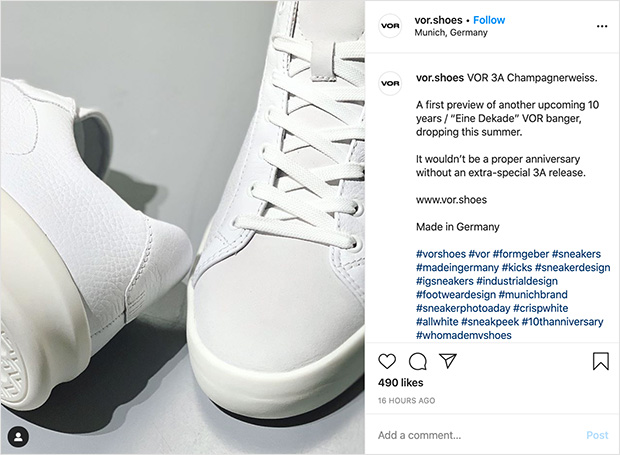 This type of Instagram post builds tension and excitement while still giving people juicy tidbits of information to make them want more.
By the time you're ready to release your product, your audience will be hyped up enough to snap it up as soon as it goes live.
Pro tip: Compile your teaser posts into a custom Instagram feed to display on your website to make it easier for visitors to find, as well as engagement.
5. Instagram Stories
The great thing about Instagram Stories is you can post as many as you want without disrupting your main news feed. And that leaves room for you to get creative with your posts to engage your audience.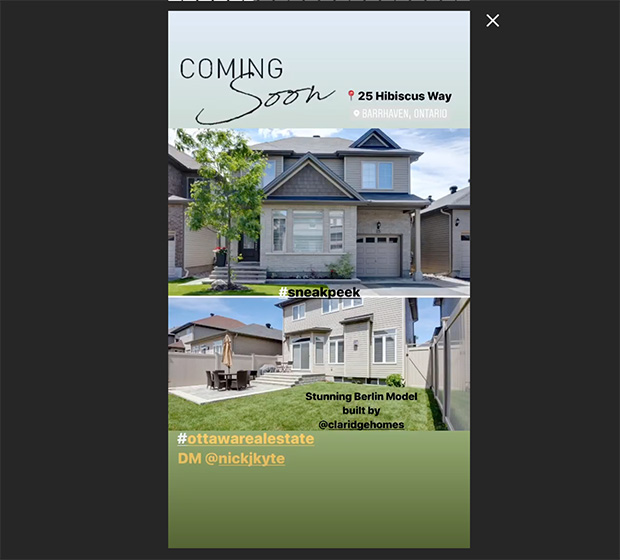 Even better stories let you take advantage of real-time marketing so you can post current, relevant content, and get instant feedback from your audience. Plus the fact that stories last only 24 hours, creates a sense of urgency that spurs people into taking action.
Pro tip: When you use Instagram Feed Pro to show Instagram feeds on your website, clicking your stories opens them up in full-screen displays for an engaging browsing experience.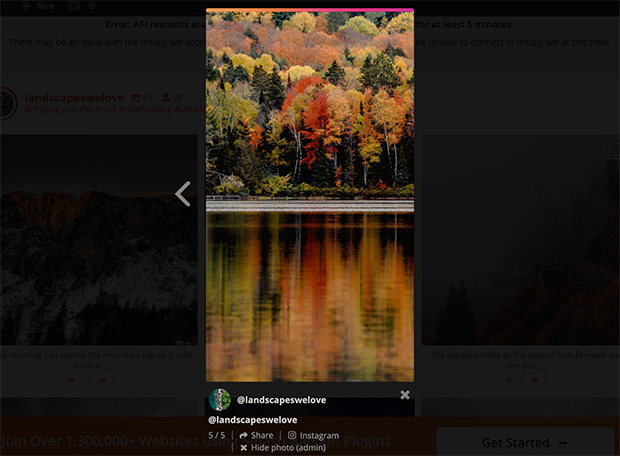 6. Instagram Poll Posts
Almost all brands want to know what their target audience wants. So polling your Instagram audience is an excellent way to gather that crucial feedback.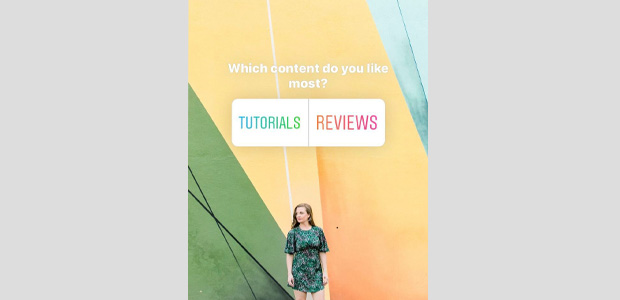 With the polls feature on Instagram stories, you can ask questions and get ideas for what your audience does and doesn't like.
Simply ask your audience a question and let them choose from 2 options. When the poll is over, you can see the results so you can tailor your promotions to peoples' pain points. Then you can serve them better and secure more sales.
7. Instagram Contests
Earlier, we mentioned the power of giveaways for attracting loads of new customers. But Instagram contests work just as well.
While giveaways are more like prize-draws in that not much is needed for people to enter, contests tend to require more effort to qualify. And because more effort is required, participants are more invested in the outcome.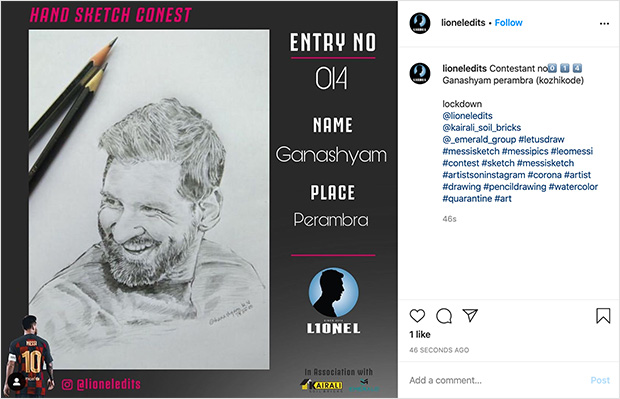 Contests are also a great way to collect user-generated content (UGC) from your audience, which you can use to promote your brand.
Here are a few ways you can use Instagram contests to gather UGC so you can boost sales:
Run a photo contest asking users to upload a photo of them using your product to enter.
Ask participants to share a video saying why they should win.
Get entrants to upload a picture of your product in unusual situations.
Ask people to share stories of how your brand had an impact on their lives.
Challenge people to submit custom designs of your product.
You can quickly run UGC contests on Instagram with RafflePress. The Submit An Image action, makes it super-easy for entrants to upload a photo.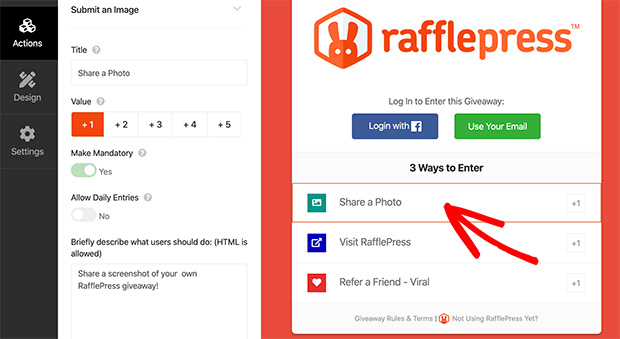 And if you're feeling creative, you can use the Invent Your Own action to collect links to videos, articles, and so on.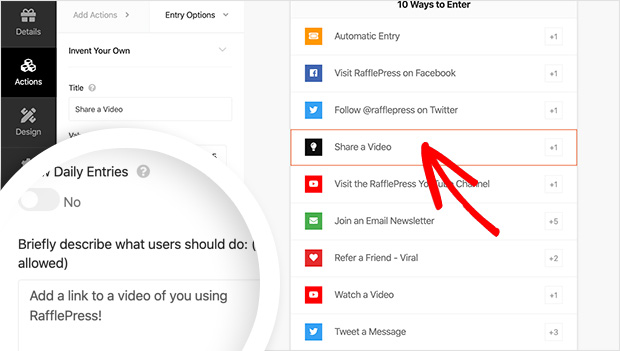 Pro tip: Don't forget to display user-generated content from contests on your website. Use Feeds for YouTube to show a curated feed of YouTube videos participants submit as entries.
8. Shoppable Instagram Posts
This type of Instagram post is one that can directly impact product sales.
Shoppable Instagram posts are linked to product pages via post images and tags. So when users click an image tag, they go straight to the product page on your website.
They work because posts look like any other image in the feed, giving people a more organic shopping experience. And because clicking takes them right to the product page, it removes several steps in the buying process.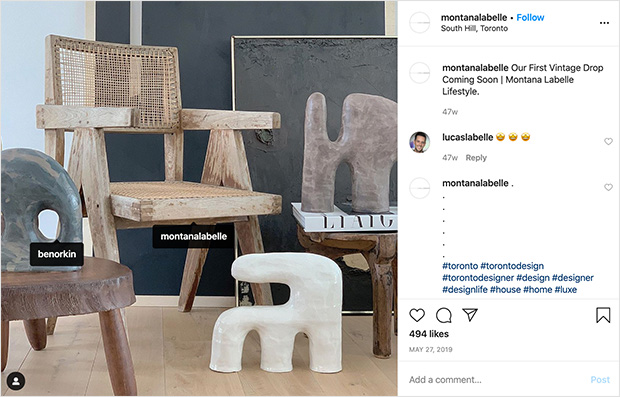 With the Instagram Feed Pro plugin, you can link your Instagram posts to any page you choose. All it takes is adding the page link to the caption of your post on Instagram. Then, you can display beautiful shoppable Instagram feeds to your website for people to browse and shop with zero fuss.
Do you want to know how to easily create shoppable Instagram feeds for your own brand? Check out this step-by-step tutorial on how to set up Instagram shopping on your website for full details.
9. Limited Time Sales
Most people hate missing out on an exciting opportunity, so as a business looking to increase sales, you should leverage that fear of missing out (FOMO) to work to your advantage.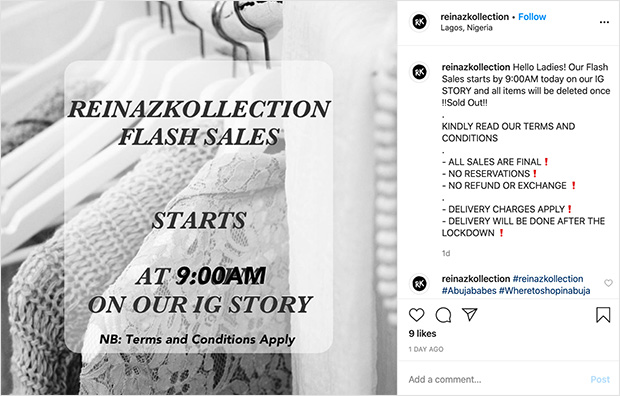 One way to evoke that sense of urgency in your audience is to run discounts or flash sales for a limited time. They're a great way to grab attention and encourage shoppers to buy now in case they miss the deal.
Run your promotions for a short time to make it clear when followers should act. But don't make the mistake of publishing sales posts all the time as your audience will expect them continuously.
Instead, time discounts posts further apart to make people feel like they're getting a valuable deal by buying now.
For even more clever FOMO marketing examples, see this article.
That's it!
Now you know the best types of Instagram posts to drive new customers to your website and improve sales.
So, what are you waiting for?
Get started with Instagram Feed Pro today!
Want to become take your Instagram marketing to the next level? Just check out our list of the top Instagram marketing tips.
If you enjoyed this article, feel free to follow us on Twitter and Facebook for more inspirational content.