Want free testimonial widgets for your website? We've got you covered!
With online shopping more popular than ever, showing testimonials on your site can be a fantastic way to convert people into paying customers.
But manually embedding customer testimonials can be messy, time-consuming, and even expensive if you hire a developer.
The solution? We've listed the best free plugins to embed testimonial widgets – just like that!
Why Embed Testimonial Widgets on Your Website
Testimonial widgets are simple blocks that you can use to show what your customers think of your brand.
When people see these testimonials, it works as social proof and shows everyone that others are happy with your business.
That means you can get better conversion rates and get more sales on your website.
In fact, 98% of shoppers have said that online reviews helped influence their buying decisions.
On top of that, people are more likely to leave new reviews if they can see testimonial widgets. After all, you're showing visitors that you pay attention to what customers have to say.
Now that you know a few ways testimonial widgets can help out your brand, let's look at our list.
7+ Best Free Testimonial Widget Plugins for Your Website
After a lot of research and testing, we ended up with this short list of the best free testimonial widget plugins:
Let's get started!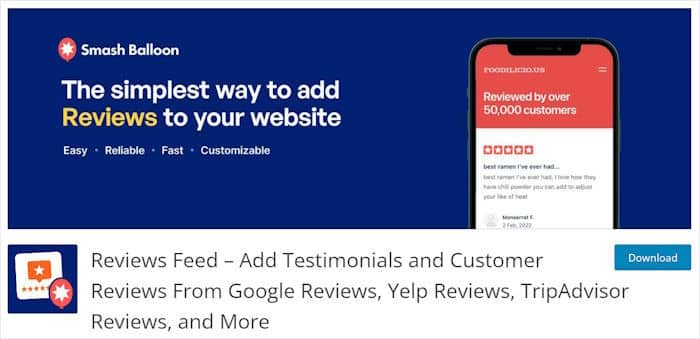 Reviews Feed is the best free testimonial widget plugin out there and a fantastic option if you want to grow your business.
With this tool, you can embed testimonials from 2 of the biggest platforms out there: Yelp and Google.
Plus, the Reviews Feed plugin is so user-friendly that you can create, customize, and embed testimonial widgets in just minutes – no coding needed!
Want to learn more? You can check out this guide on how to embed a free Google testimonial widget in WordPress.
Features
The plugin comes with a guided flow that you can follow to create, customize, and embed testimonial widgets in just minutes
Using a simple WordPress block, you can add your testimonial widget to posts, pages, sidebar, and even the footer
To help you customize your testimonial widgets easily, you get a visual customizer with a real-time preview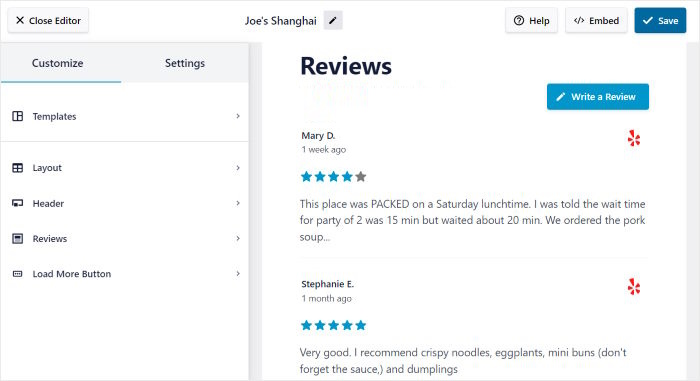 With the help of Reviews Feed, you can create unlimited testimonial widgets and embed them on all parts of your site
All the testimonials you embed will be perfectly responsive and look beautiful on all screen sizes
You can also translate your Google reviews and testimonials into different languages with the help of this plugin
Why We Liked It:
Reviews Feed stands out from the rest of the options by making it unbelievably easy to embed testimonial widgets – even if you're new to WordPress.
Plus, it comes with support for Google and Yelp, which are some of the most popular platforms out there for online testimonials.
Click here to start using Reviews Feed for your site today!
Reviews Feed Free vs Pro
Want even more ways of using social proof to grow your business?
You can simply upgrade to Reviews Feed Pro and start using the best testimonial widget plugin in the market.
On top of all the features of Reviews Feed, upgrading to Pro gives you access to:
Support for 4 more trusted review platforms: Tripadvisor, Facebook, WordPress.org, as well as Trustpilot.
Powerful filters that you can use to show/hide reviews depending on their star rating or selected keywords.
Moderation options to manually control which reviews to show and which ones to hide.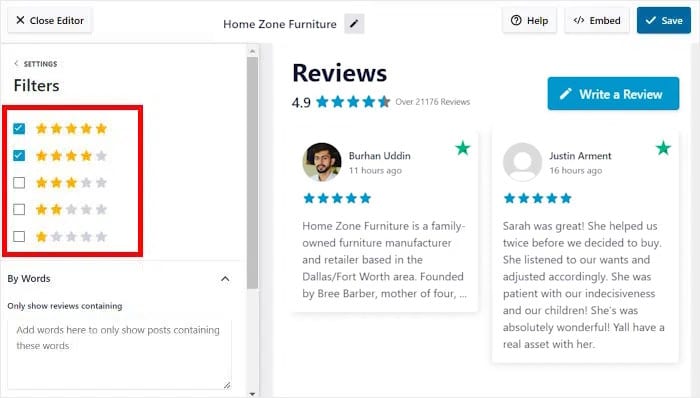 Pre-designed templates that you can import to instantly create beautiful widgets with unique designs.
Even more customization options for the plugin's easy-to-use visual customizer.
An engaging carousel layout to turn your testimonial widget into a beautiful interactive slideshow.
As you can see, Reviews Feed Pro is the #1 option out there if you want to use social proof to boost sales and grow your brand online.
Want to embed testimonial widgets with ease? Get your copy of Reviews Feed Pro today!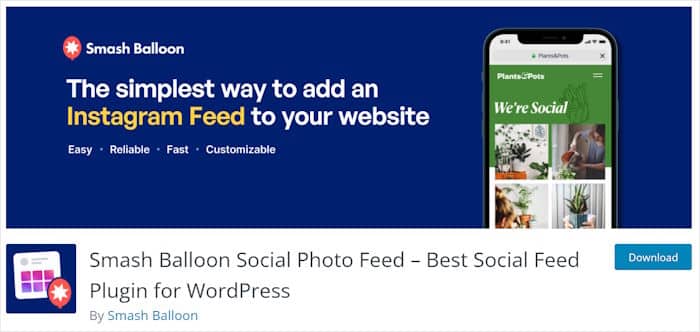 Next, we have the Social Photo Feed plugin to help you display Instagram testimonial widgets in just a few clicks.
When customers leave testimonials of your brand, you can post them on your Instagram profile and reach even more potential customers.
After that, you can use Social Photo Feed to embed these Instagram posts on your website.
On top of helping you boost sales with social proof, this lets you convert more people into Instagram followers as well.
Features:
Since the plugin is designed to be user-friendly, it takes just a few minutes to start displaying Instagram widgets.
Social Photo Feed also lets you showcase your brand's Instagram content effectively so you can get tons of views, likes, comments, and followers.
Similar to Reviews Feed, you get a simple live customizer to design your Instagram widgets.
All the feeds you create will be responsive so visitors on mobile can check out your testimonials as well.
You can even enable Instagram oEmbeds and embed Instagram posts simply by pasting the link.
Why We Liked It:
Social Photo Feed is a handy plugin that focuses on Instagram so you can easily display visual content to engage visitors and grow your sales.
Plus, you can always upgrade to Instagram Feed Pro and get tons of new features, including the ability to embed tagged posts, Instagram hashtags, and more.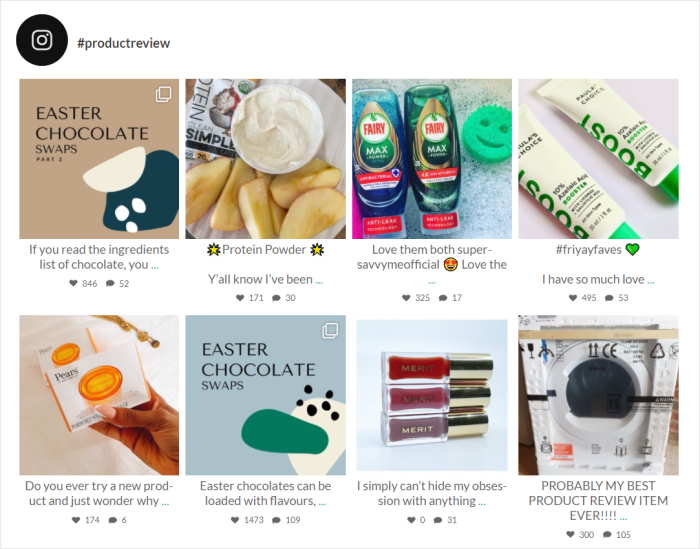 Ready to embed Instagram testimonial widgets? Get Social Photo Feed for your site today!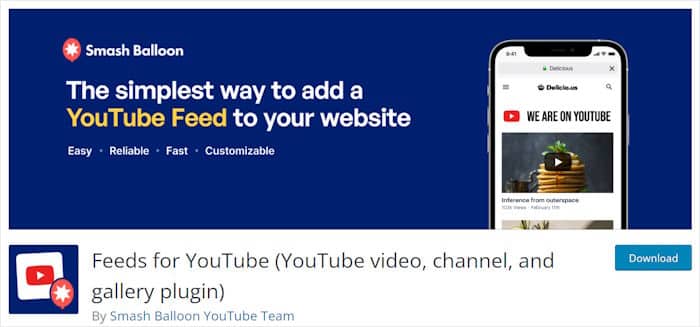 With the help of Feeds for YouTube, you showcase video testimonial widgets on your site more easily than ever.
For the testimonial videos, you can ask customers to talk about your brand or even showcase reviews they've left for your products.
You can then use Feeds for YouTube to embed these testimonial video widgets and convince more website visitors to buy from you.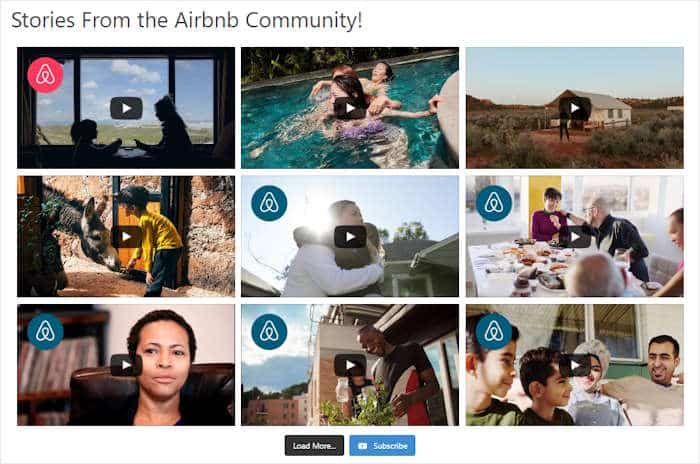 For an easy way to get started, check out our video on how to make great customer video testimonials.
Features:
To help you get started easily, Feeds for YouTube lets you follow a 3-step guide to create beautiful testimonial widgets.
All the widgets you create will automatically copy the design of your website and look great right out of the box.
Since the plugin is built for speed, you can embed as many YouTube testimonials as you want, and your site will still load as fast as ever.
You can choose between a list, grid, or gallery layout for your YouTube video widgets.
The plugin also lets you add a subscribe button to your widget so visitors can easily subscribe to your channel for more content.
Why We Liked It:
Not only does it support highly effective video testimonials, Feeds for YouTube stands out with its user-friendly interface.
In just minutes, you can start converting visitors with videos and testimonials from YouTube.
Ready to start embedding YouTube testimonials? Click here to get the Feeds for YouTube plugin for free!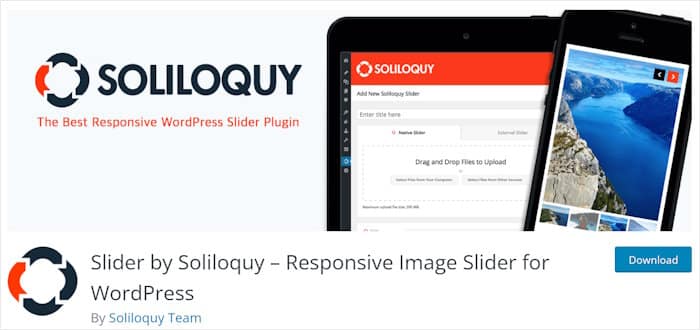 Soliloquy is another fantastic testimonial widget builder that you can use for free.
With this plugin, you can take screenshots or create graphics of your best reviews and put them in a beautiful slideshow.
That way, you can make your website more interactive on top of boosting your conversions and sales.
Features:
From the user-friendly builder, you can add images and create engaging slideshows in just a few clicks – no coding needed!
On top of adding testimonial images, you can also show beautiful photos of your products or informative graphics on your slideshows.
Since the plugin is fully responsive, all your testimonial slideshows will look beautiful on all devices.
Like the other options on this list, Soliloquy is also lightweight and makes sure your sliders load super fast.
Why We Liked It:
Soliloquy was so easy to use that it took less than a minute to create our testimonial slideshow.
Plus, the plugin turned out to be super versatile, so we were able to create all kinds of slideshows with zero issues.
All you have to do is get your copy of Soliloquy for your site here.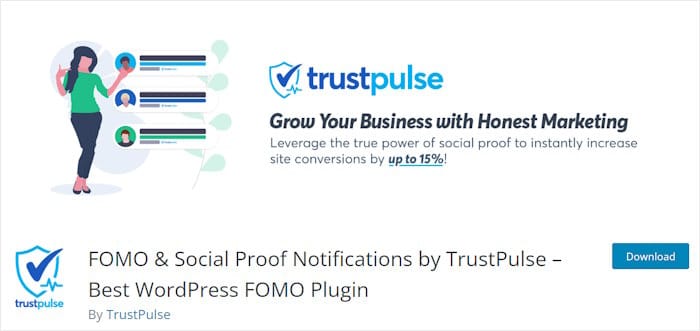 The next option here is TrustPulse, which lets you show unique testimonial widgets to grab people's attention.
With this tool, you can show a popup widget to notify visitors about website activities like sales, registrations, and more.
These FOMO (Fear of Missing Out) widgets can then convince your website visitors to buy from you or join your site.
Features:
After a quick setup, you can simply insert an embed code into your website, and TrustPulse will be ready to go.
You can start showing a popup testimonial widget whenever someone buys your products, joins your email list, or signs up for your website.
TrustPulse also comes with 'On-Fire' testimonials where you can show the number of people who've recently taken that action.
You can also customize your testimonial widgets by setting up the animation, design, language, and more.
Why We Liked On:
On top of being a lightweight and user-friendly plugin, TrustPulse stood out by giving us a unique way of presenting testimonials.
Get started with engaging testimonial widgets with the TrustPulse plugin.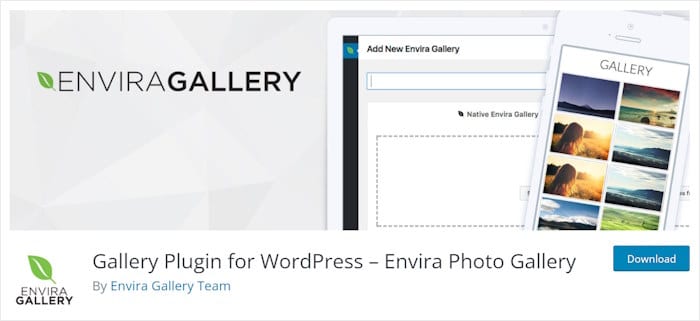 Want to show a Testimonial gallery widget for your site? Then Envira Gallery Lite can be a great option for you.
Using this free tool, you can showcase screenshots of user testimonials, product demonstration photos, and more using gallery widgets.
Features:
Envira's drag-and-drop builder makes it easy to create beautiful testimonial galleries for your site – no need for HTML, CSS, or any kind of coding.
To help you create beautiful sites easily, the plugin is perfectly compatible with popular page builders like Elementor, Divi, and more.
The plugin has also been designed for speed as well, so your testimonial galleries will load fast and give you better SEO
You can also use Envira with e-commerce platforms like WooCommerce and Easy Digital Downloads to directly boost your sales.
Why We Liked It:
Envira provided a quick and easy solution where we could simply use review screenshots to create our testimonial widget.
While the premium version also has some super useful features, Envira by itself can be a fantastic tool.
Get Envira Gallery Lite for free here to get started today.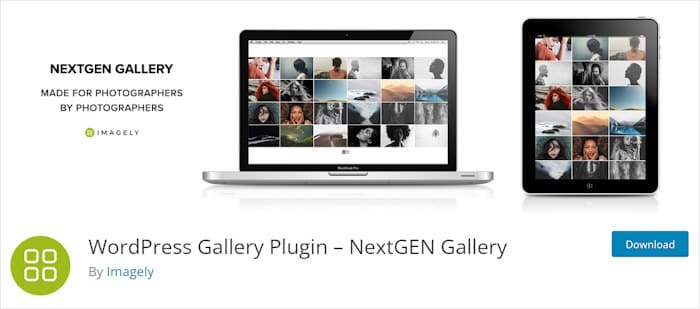 NextGEN Gallery is another great plugin that lets you show testimonial widgets in WordPress.
Like with the previous option, you can create a beautiful testimonial gallery widget in just a few easy steps.
With over 1.5 million downloads each year and 3000+ 5-star reviews, NextGEN Gallery is helping tons of brands create a great impression and convert visitors.
Features:
Using the plugin's simple interface, you can batch-upload photos, rearrange images, edit thumbnails, group galleries into albums, and more.
You get a simple WordPress block to help embed your gallery widgets on your pages, posts, sidebar, or footer.
The plugin has 3 different ways of showing testimonial galleries: slideshow, thumbnail, and image browser galleries.
For advanced users, NextGEN Gallery has highly customizable shortcodes to embed gallery widgets on your site.
Why We Liked It:
Similar to Envira, this plugin makes it super easy to showcase testimonials using image galleries – all with absolutely zero coding.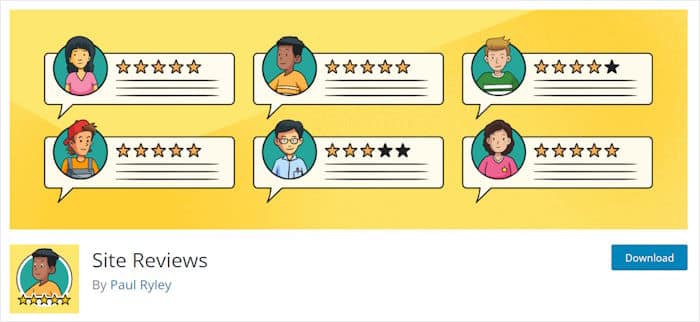 Site Reviews is a review management solution that also lets you embed testimonial widgets.
Once you get used to the interface, Site Reviews can let you collect reviews from visitors and embed them on your site using widgets.
Features:
Using a shortcode, you can embed a review form on your site that lets visitors leave new reviews, along with a star rating, user name, email, and more.
You can use convenient WordPress blocks to embed testimonials and review summaries on the different parts of your site.
Since it integrates with the Gravatar service, you can automatically import a profile picture for some of your reviewers.
You can add certain IP addresses, emails, usernames, banned words, and more to a blocklist and protect your site from spammers and trolls.
Why We Liked It:
Although it's different from the other options, Site Reviews has a unique feature where you can turn your website itself into a review platform.
Verdict: Best Free Testimonial Widget for a Website
As you can see, there are lots of helpful testimonial widget plugins on the internet that are completely free to use.
All of the free plugins we listed here can be great tools if you want to help your business grow. 
However, one option stands out from the rest as the best free testimonial widget plugin: Reviews Feed.
With support for two highly trusted review platforms, a user-friendly design, and powerful customization options, Reviews Feed has everything you need from a testimonial plugin.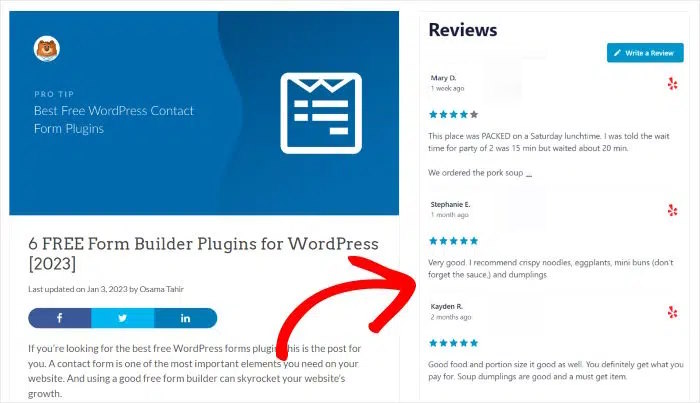 In just a few clicks, you can follow the guided flow and use the WordPress block to add testimonial widgets to your site's pages, posts, sidebar, or footer.
What's more, you get the option to upgrade your plugin at any time and get access to even more features.
In fact, you can make use of the 30-day money-back guarantee and try out Reviews Feed Pro totally risk-free!
Just get your copy of Reviews Feed Pro here to get started.
And that's it!
All in all, there are tons of great WordPress testimonial widget plugins with unique features that are 100% free to use.
With these plugins, you can embed free testimonial widgets for your website to build trust, boost conversions, engage visitors, and more.
Ready to get started with testimonial widgets? Get Reviews Feed Pro for your site today!
FAQs for the Best Free Testimonial Widget Plugins
What is a testimonial widget?
A testimonial widget is a simple content block on a website where customers talk about a brand. This can be a great way to convince more people to give your brand a chance.
How do I add testimonials to my website?
To add testimonials to your site, you can use a free plugin like Reviews Feed, which can aggregate online reviews and show them on your site.
Alternatively, you can manually embed testimonials yourself if you're willing to deal with codes and spend some more time.
For a quick example, here's a tutorial on how to embed Google testimonials on your website.
How do I get testimonials for my website?
To get testimonials, you can sign up for review websites like Yelp, Google, Tripadvisor, and more.
You can also use social media platforms like Facebook, YouTube, and Instagram to ask for user testimonials.
Can I make up testimonials for my website?
No, making up fake testimonials and reviews falls under false advertising, which can get your business in trouble.
How do I get testimonials for my new business?
You can use online platforms to ask customers to leave testimonials for your new business.
To get started, you can look at this guide on how to get Facebook business reviews.
If you have a physical store, you can also ask people directly to leave customer reviews and testimonials.
Best Online Marketing Tips and Guides