Do you want to know how you can add YouTube videos to your WordPress site?
With 30,000 hours of video uploaded to YouTube per hour, it can be challenging to capture your audience's interest if your videos are just on the platform.
That's why adding your YouTube videos to WordPress can help you build brand awareness with a wider audience. Cross-promoting your YouTube to your site can boost your subscribers, too.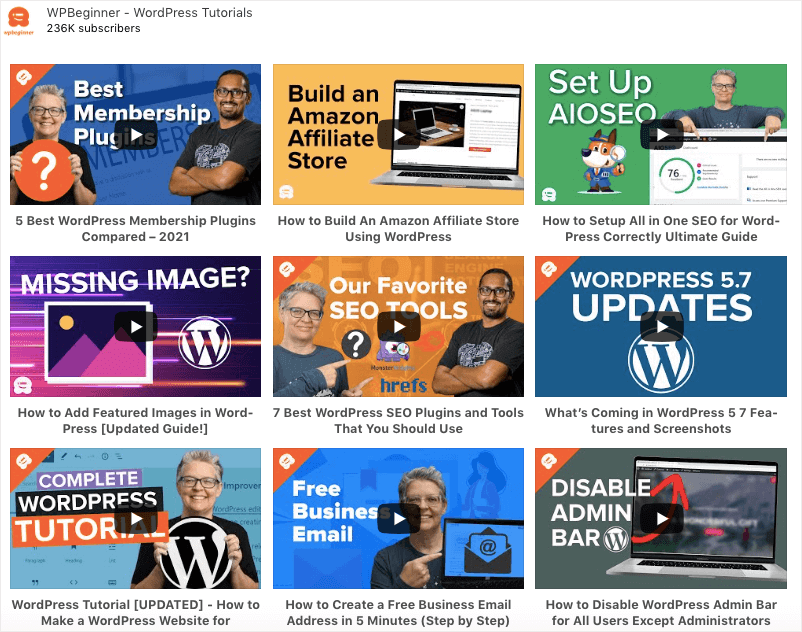 In this post, we'll share with you the easiest way to embed your YouTube videos to your WordPress website. Don't worry — this tutorial is beginner-friendly, so WordPress newbies are welcome!
Let's get started, shall we?
2 Ways to Add YouTube Videos to WordPress
You have 2 options to choose from when it comes to embedding YouTube content on your website:
Manual method: This includes copying the YouTube embed code and manually tweaking code snippets to customize it. Plus if you're adding lots of videos, you need to visit the video URLS and manually add the embed codes — one by one.
Automatic method: Simply connect to a YouTube plugin for WordPress. Then, you can use the plugin to add your multiple YouTube videos to your site — automatically.
Which method is suited for you, you ask?
Well, the manual method is harder and more complicated. Since you'd need to copy and paste multiple YouTube embed codes from different webpages, it's time-consuming.
It's also tricky to customize how your YouTube feed will look like. Especially if you're not comfortable with coding. So, you'd need to hire an expensive developer to style your YouTube feed.
Or, you have to invest lots of your time and resources just to learn about coding if you add YouTube videos manually. Imagine all that hassle — just to design your YouTube feeds!
Finally, since you're pasting the YouTube embed code directly into your website, you have a greater chance of accidentally breaking your website. And for you to fix this, you have to pay additional for an expert to help you out.
Easiest Way to Embed YouTube Videos
If it's harder and more expensive to manually add YouTube videos to your site, why don't you try the automatic method instead?
Make it easier and faster for you to embed YouTube content by using Feeds for YouTube Pro, the best YouTube feed plugin for WordPress. This trusty YouTube plugin lets you add multiple YouTube videos to your site — in under 5 minutes!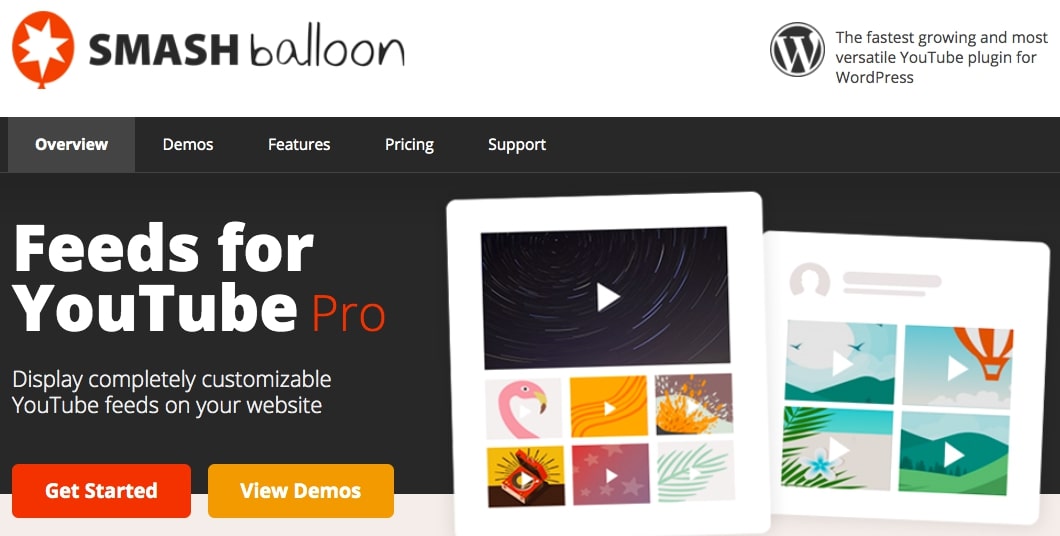 Since you don't need technical knowledge while using the plugin, you can easily import YouTube content such as YouTube playlists, channel feed or even favorites feed to your website, even without coding.
In fact, you can customize the look and feel of your YouTube videos feed just by clicking or unclicking choices. No need to deal with confusing code, so you won't accidentally break your website.
All your embedded YouTube videos are automatically 100% responsive, too. Meaning, your YouTube feeds will look gorgeous when you're viewing them in both mobile and desktop devices.
Finally, if you run into any issues while adding your YouTube videos to WordPress, you can ask the top-notch customer support team behind Feeds for YouTube Pro. They're made up of WordPress experts dedicated to helping you show your social media feeds on your site.
Ready to start embedding your YouTube videos to WordPress? Follow the steps below.
Step 1: Install Feeds for YouTube Pro
First, get your own copy of Feeds for YouTube Pro here. Then, download the plugin and install it on your WordPress website. It'll only take a minute or two to install the plugin.
Want more details on how to do this? Take a look at this step-by-step tutorial on how to install plugins on your WordPress site.
Step 2: Connect Your YouTube Channel
Once you're done installing and activating the plugin, the next step is connecting it to your YouTube account.
To do this, go to your WordPress dashboard and navigate to Feeds for YouTube. You'll be taken to the settings page of the plugin.
Next, click on the blue Connect to YouTube to Create a Feed button. After you've done this, you just need to follow the onscreen instructions so you can finalize your account connection.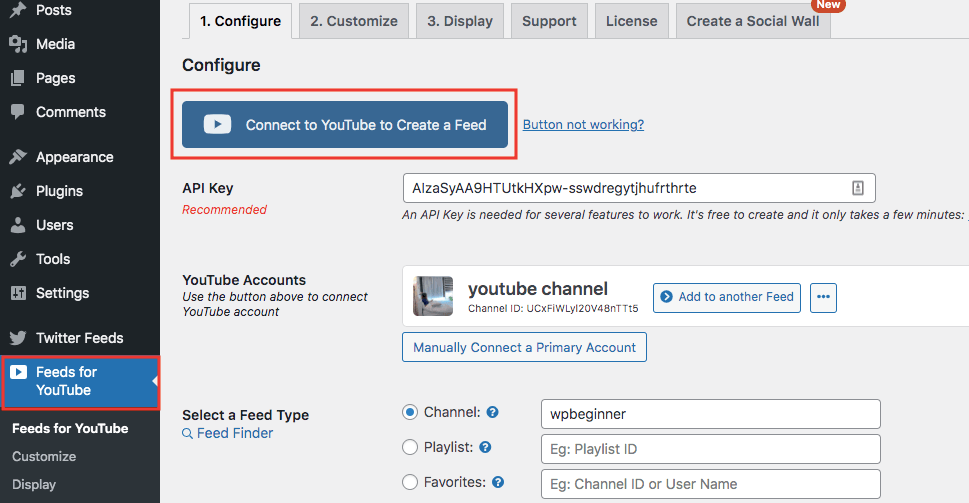 Remember to click on Save Changes before moving to the next step below.
Step 3: Select Your YouTube Feed Type
As mentioned, Feeds for YouTube Pro lets you add YouTube videos from your YouTube channel or playlist. You can also use the plugin to show a videos feed from your favorites or search results.
And if you like, you can even display YouTube live streams or specific single videos on your website.
The best part? You can easily choose the videos feed type just by clicking on the radio button beside it. For this tutorial, we'll add a simple videos feed from WPBeginner's YouTube channel. To do this, click on the radio button beside Channel.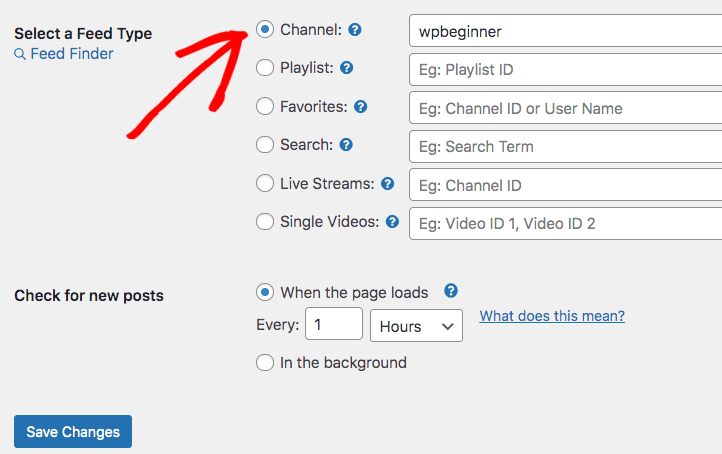 Then, enter the YouTube channel username. To find this, visit your YouTube channel and look at the URL. The string of characters after "https://www.youtube.com/user/" represent the channel username.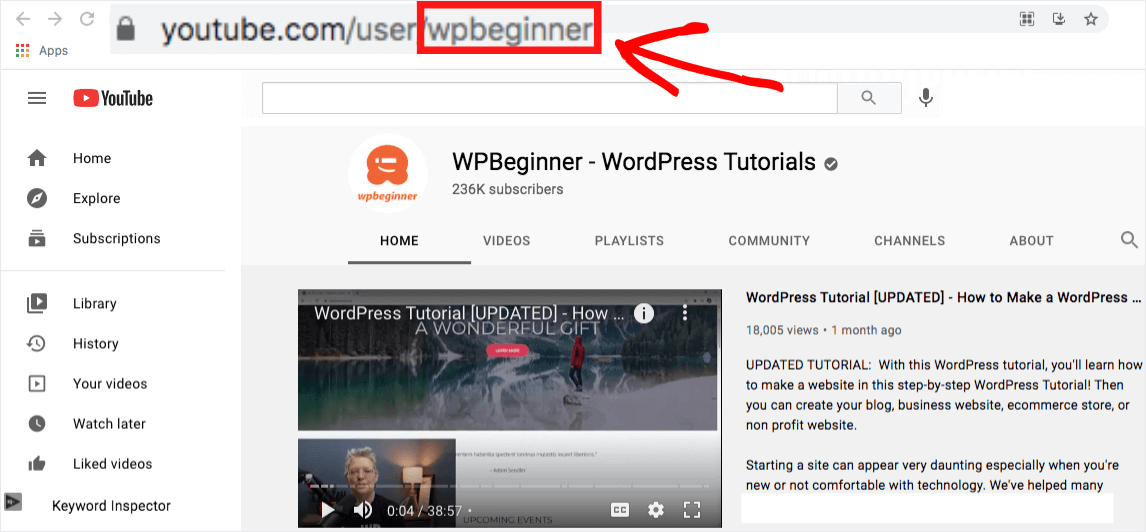 After adding the channel username, don't forget to click Save Changes before going to the next step.
Step 4: Customize Your YouTube Videos Feed
Since Feeds for YouTube Pro automatically copies your website's existing theme design, your YouTube feeds will look consistent with your branding. Yes, with no extra effort on your part!
And if you want to customize your YouTube feed even more, the plugin gives you full control of your feed's design and content.
To start customizing your YouTube videos feed, go to the topmost part of the settings page and click on the Customize tab. On the first part of this page, you can freely change the width, height and even background color of your feed.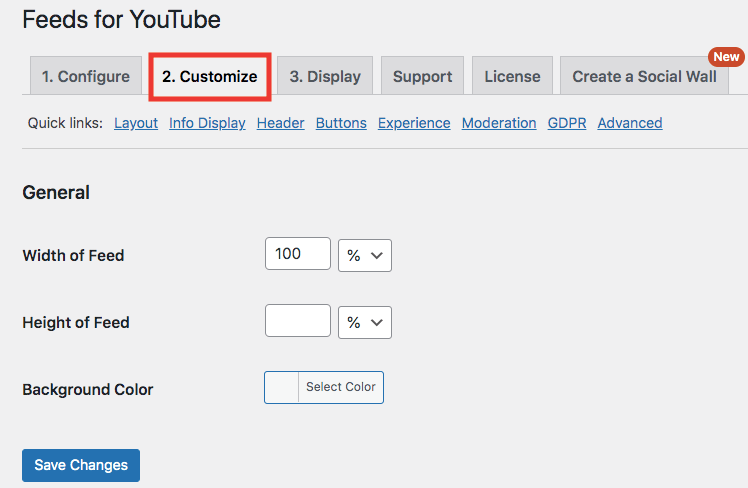 Scrolling down will take you to the Layout section. The plugin comes with 4 layout templates you can choose from: grid, gallery, list or carousel.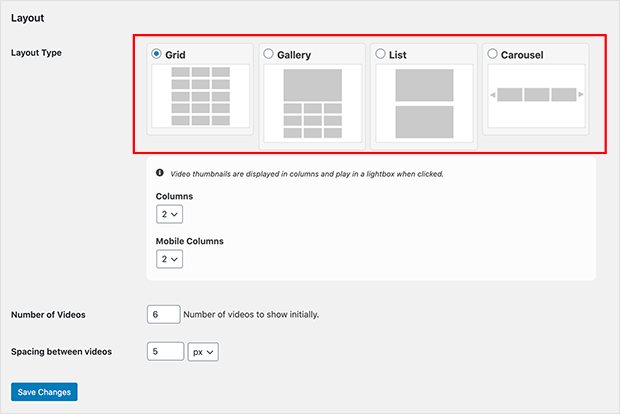 For a more traditional layout, choose the grid format. This lets you show your YouTube videos in an organized grid of square thumbnails, like below: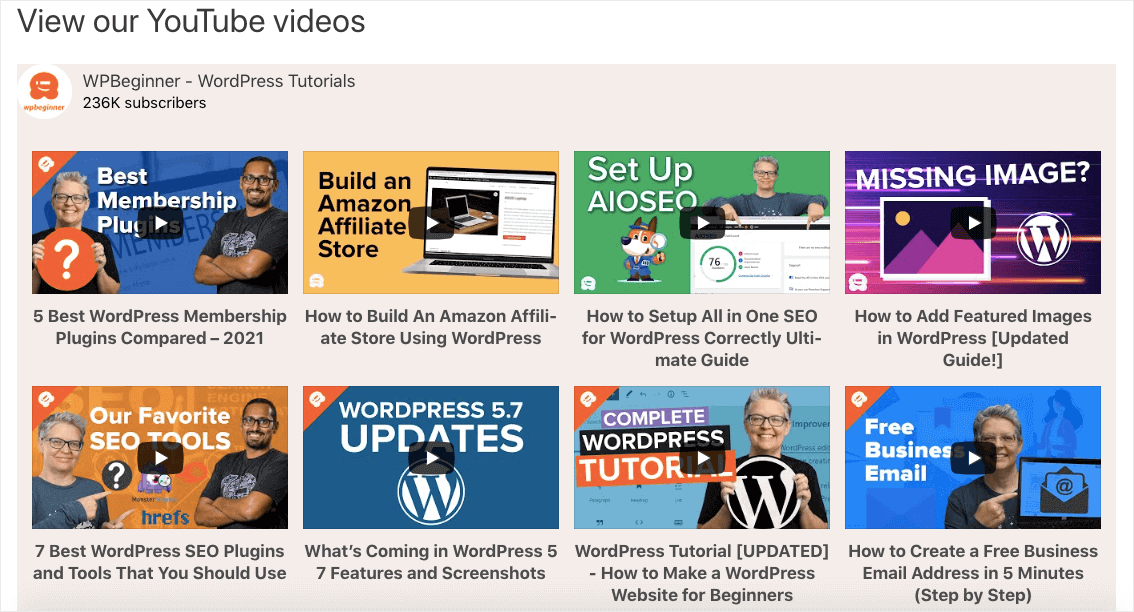 Looking for a suitable format for a YouTube gallery? The gallery layout allows you to display 1 large video with several video thumbnails underneath to encourage your visitors to stay longer on your site.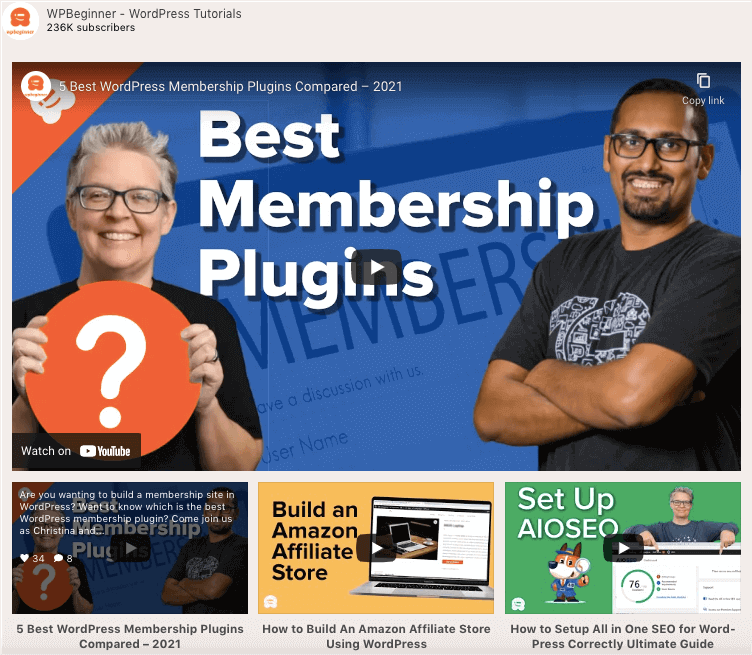 If you want to showcase your YouTube videos in a minimalist style, you can choose the list layout. This format displays your videos in a single column, like the example below.
Want to embed a sliding carousel feed of YouTube videos on your website? Choose the carousel layout below. This layout is perfect for video testimonials, so you can encourage more views to your customer review videos.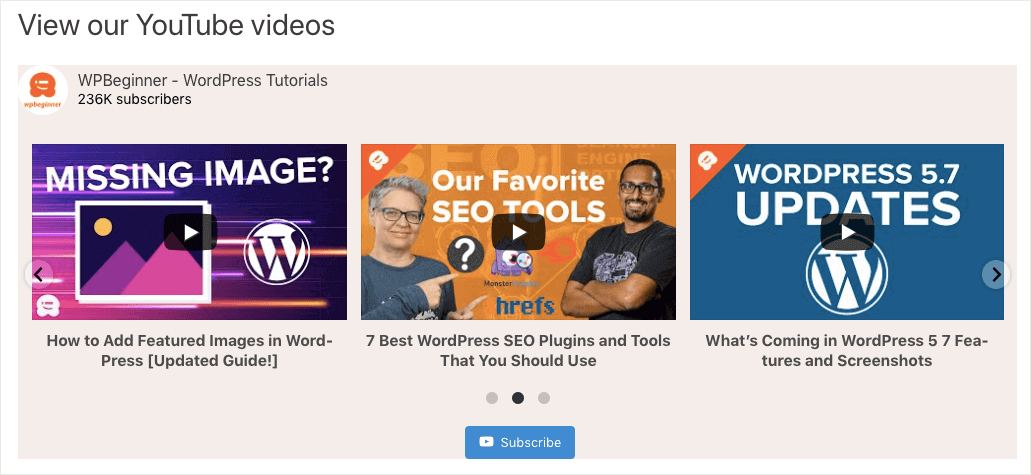 After choosing the layout you want, click on Save Changes and you're ready to go.
Step 5: Embed Your YouTube Videos on WordPress
Feeds for YouTube Pro lets you add your YouTube videos to several areas of your website, such as:
On your WordPress page or post; or,
On your WordPress sidebar or footer areas.
Keep on reading to find out how to do both options below.
Add YouTube to WordPress Page
Start by creating your WordPress page. Go to your WordPress dashboard and navigate to Pages » Add New.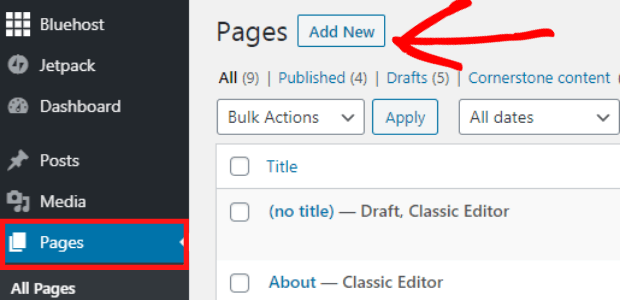 Once a new page has been created for you, look for the Plus (+) icon in your block editor and click on it.
Then, under the Widgets section, look for the plugin's ready-made Feeds for YouTube block. Click on this block so you can automatically add your YouTube feed to your page.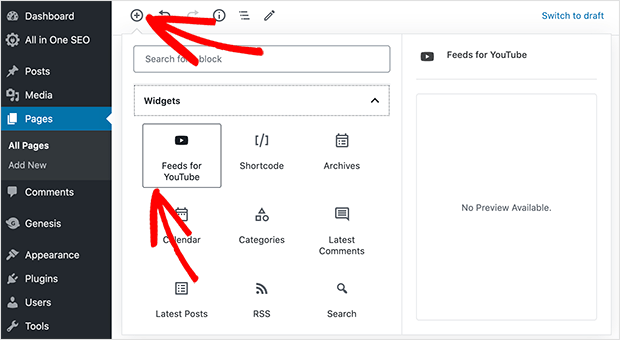 Fill out your page title and finalize your YouTube feed's design. Once you're done, go ahead and click Publish so your YouTube feeds can now appear on your website's live page.
Add YouTube to WordPress Sidebar
With the plugin's built-in widget, you can also add your YouTube feed to your sidebar in just a few seconds!
Start by going to your WordPress dashboard. From here, navigate to Appearance » Widgets. On your widgets page, look for the YouTube Feed widget and drag it to your sidebar area.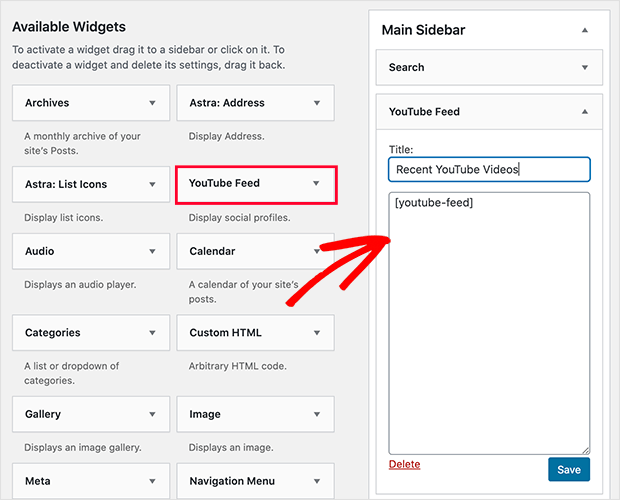 Finally, click on Save to preserve your settings and you're done. Now, your YouTube videos are viewable on your website's sidebar, like this: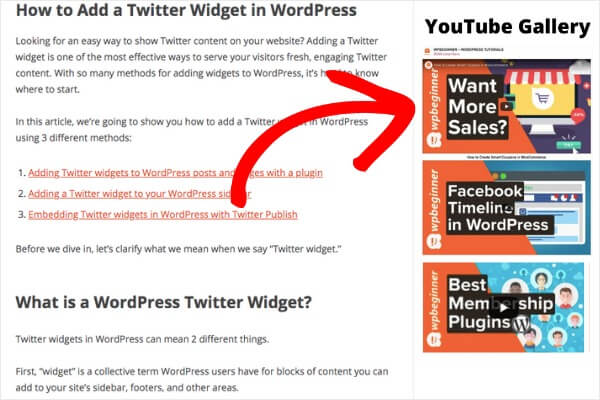 And so, there you have it, folks! Congratulations. Now, you've learned how you can easily embed a YouTube video feed on your website in 5 simple steps.
As a result, you can get more eyes on your YouTube videos so you can establish brand awareness, grow your subscribers and get more sales over time.
What are you waiting for?
Get started with Feeds for YouTube here.
Or if you want unlimited access to Smash Balloon plugins so you can use them on unlimited websites, go ahead and get the Social Wall Pro bundle here.
The great part about Smash Balloon's pricing method? It comes with a 100% no-risk money-back guarantee so you can try out the plugins first and see if it's a good fit for you.
Finally, if you found this guide helpful, go ahead and follow us on Twitter and Facebook for more useful YouTube tutorials.