Recently, one of our readers asked us if it's OK to use Smash Balloon for free by downloading a Custom Facebook Feed Pro nulled license key.
Spoiler alert: Using nulled plugins can seriously harm your website and your business.
Why? It's because nulled plugins are unofficial copies of paid WordPress products.
And if you're concerned about your website's security and your customers' safety, then it's best to avoid them.
In this post, you'll learn why you should avoid Custom Facebook Feed Pro nulled, especially if you want your business to succeed online.
Let's dive in, shall we?
What's a Nulled WordPress Plugin?
Nulled WordPress plugins are pirated copies of premium WordPress plugins.
Because nulled plugins are unofficial copies, they're distributed unethically by 3rd-party websites (not the original creator) over the internet.
Also, nulled plugins are made to work without a license key — so they're usually hacked.
Or they contain modified code that can harm your website and your customers.
Is it OK to Use Nulled Plugins?
Now, some people who use and distribute nulled plugins argue that it's OK because WordPress and its plugins and themes are licensed under the General Public License (GPL).
A GPL allows users to:
Download and run software
Modify software
Redistribute copies of the software
Distribute modified versions of the software
And while it's true that WordPress plugins are licensed under GPL, it doesn't mean that it's a good idea to use them on your website.
In fact, nulled plugins are the common reason why your websites get hacked.
Not only does it cause small WordPress businesses to lose money, it can also cause you to lose serious profit because it can negatively impact your website's security and your brand's integrity.
Why Should You AVOID Custom Facebook Feed Pro Nulled?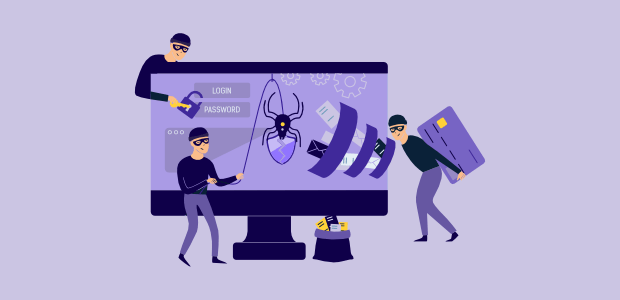 Sure, as a small business owner, it's understandable that you want to keep your costs low while building your business website. No one can resist a good deal to save money, after all.
But if you do your research right, you'll realize that using a Custom Facebook Feed Pro nulled plugin isn't a good way to cut your business costs. It can actually cost you more in the end.
Here are some of the top reasons why you must avoid using Custom Facebook Feed Pro nulled plugin on your WordPress site.
1. Your Site's Safety and Security are At Risk
Nulled WordPress plugins such as Custom Facebook Feed Pro nulled are extremely dangerous to your WordPress website's security and safety.
Why?
It's because nulled plugins usually contain malware, which is malicious code that's usually hidden and hard to find since it's spread in multiple files inside the nulled plugins.
And since malware is hard to find, it's hard to fix and remove from your website.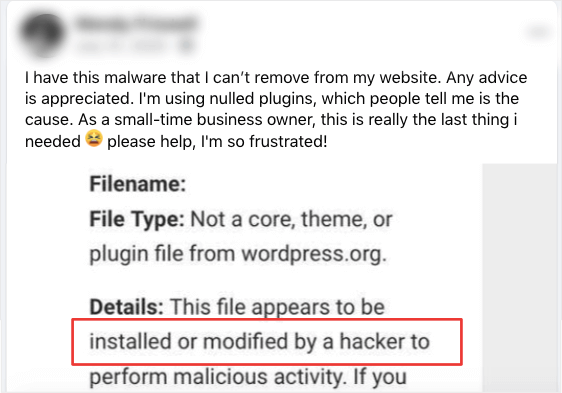 Plus, malware can usually lead to hacking attacks on your WordPress.
And when your website gets hacked, you can experience:
sudden drop in website traffic
bad links added to your site
inability to log into your WordPress account
slow or unresponsive website
loss in sensitive data
So you can say goodbye to all your hard work and the thousands of dollars you invested to improve your website's SEO and traffic because they can be gone overnight…
…Just because you used a Custom Facebook Feed Pro nulled plugin.
2. You Can Face Legal Consequences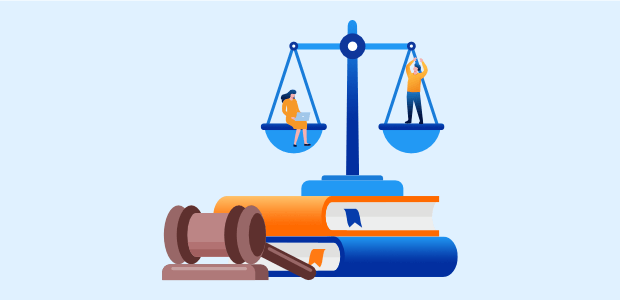 Did you know that even though many WordPress plugins are open-source, some of them are still sold with mixed licenses?
Meaning, some code snippets included in the premium WordPress plugins are protected by copyright laws. So if you're using or downloading nulled plugins from third-party websites, then you don't have legal permission to do so.
By using pirated WordPress plugins, you're recklessly exposing yourself to the possibilities of data theft, data loss and even distribution of illegal material.
All these issues can lead to legal proceedings where you'd need to pay huge sums to lawyers so you can protect yourself and your business — much more expensive than just investing in a paid WordPress plugin, right?
You can protect your business by getting an official copy of Custom Facebook Feed Pro here.
3. Your Private Data Can Be Stolen
Another reason why you need to avoid nulled plugins is because using them makes your website vulnerable to hackers and data thieves on the dark web.
Downloads that claim to be Custom Facebook Feed Pro nulled plugin can contain lots of hidden and harmful code that aim to access and steal information from both your websites and your Facebook accounts.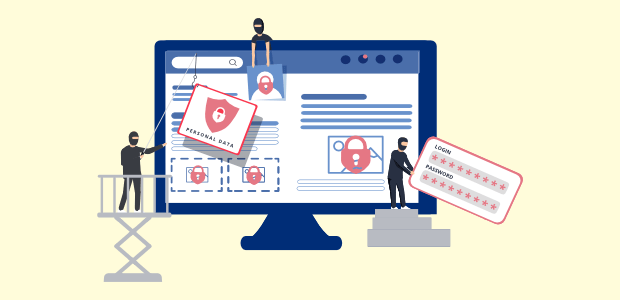 Information that hackers can steal may include your:
email address
website username
passwords
Facebook email
passwords in Facebook
Or worse, if you're running an affiliate site, an online store or a membership website, then the sensitive data of your customers can also be at risk.
And when it comes to doing business online, 96% of Internet users say they care about privacy.
So if a customer data breach happens in your own company, it can severely damage your brand's reputation. As a result, potential customers will have a hard time trusting you enough to do business with you.
Take note that it's usually very difficult to detect hacking attacks on your website.
Since your website appears to work normally, hacks can go unnoticed for a really long time.
That's why you should absolutely avoid Custom Facebook Feed Pro nulled plugin.
Why?
Because if you use it on your WordPress and you get sensitive data stolen from you, by the time you realize something's wrong, it would've been already too late to save your business.
4. Your Site's SEO Will Suffer
Nulled WordPress plugins mean bad news to your website's SEO.
Since pirated WordPress plugins add spam links to your site, it's better to avoid using them — unless you're OK with all your hard work going down the drain.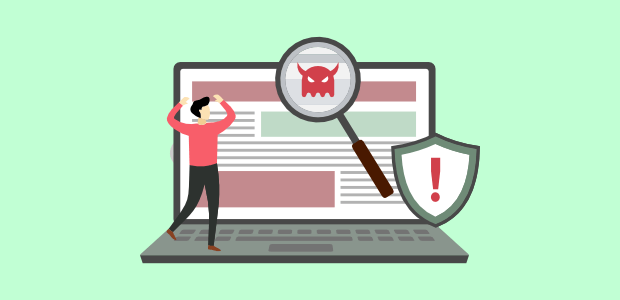 Plus, nulled plugins are also known to hijack your site visitors and redirect them to dangerous websites that can give them viruses and steal their information.
That's why downloading a Custom Facebook Feed Pro nulled plugin can ruin your website's search engine rankings completely.
Yes, you may not be suspicious of anything because you won't be redirected if you're a site admin. Also, the spammy links are well hidden in the nulled plugin's code, after all.
But search engines are another thing: they're extremely quick to detect spam links and sketchy redirections.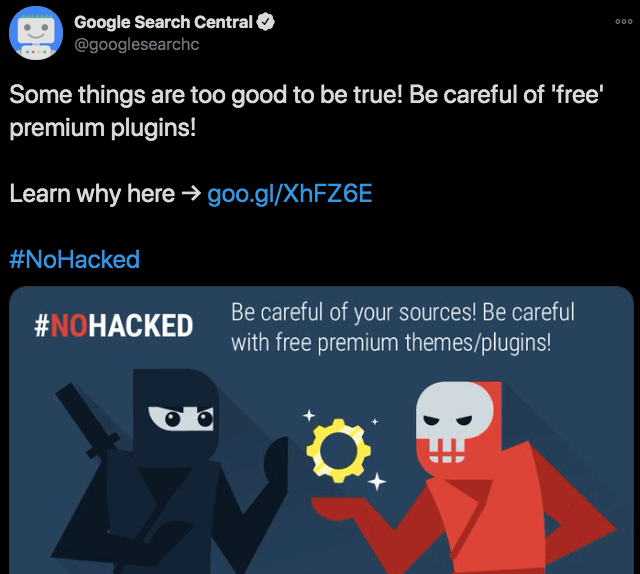 And when search engines such as Google detect your website spreading spammy links and malware, you'll be penalized harshly. As a result, your site's traffic can drop significantly.
Or Google may remove your site from search results altogether, which means your website's traffic can drop to zero. Zilch. Nada. Nothing.
As a result, you'll have to invest lots of your time, effort and resources to recover your website's SEO rankings.
Worst-case scenario? You'd even have to make a new website from scratch.
You can avoid all these potential headaches by getting an official copy of Custom Facebook Feed Pro here.
5. You Get Zero Features, Zero Updates and Zero Support
Aside from the fact that pirated plugins carry malware and spammy links, you also have to consider that they may not work at all!
Nulled plugins may hack you, steal your customers' data or even cause your website's traffic to plummet.
And the worst part? It may not even help you create and customize your Facebook feeds in the first place.
Meanwhile, the official copy of Custom Facebook Feed Pro is designed to work seamlessly with both Facebook and WordPress.
It's updated regularly, so even if there's an issue with these platforms, the plugin guarantees that your Facebook feed will still be displayed.
The opposite is true when it comes to nulled WordPress plugins.
For example, since Custom Facebook Feed Pro nulled has no valid license key, you won't receive any updates. So, you won't get access to new features of the plugin at all. Instead, you'll end up with an outdated plugin with features that don't even work.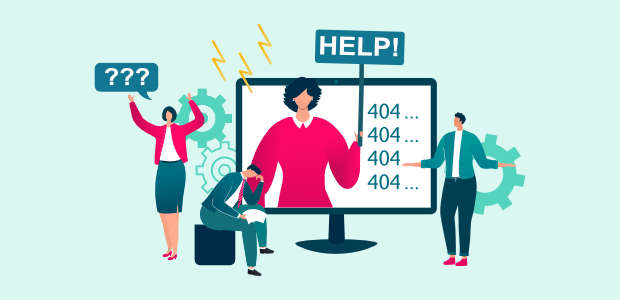 Along with zero features and zero updates, you also get zero customer support when you use nulled WordPress plugins on your website.
Meaning, you'll miss out on Smash Balloon's fast and friendly team of WordPress experts who can help you display your Facebook feeds on your site.
With an outstanding 4.9/5 star rating, Custom Facebook Feed Pro is well-recommended by its 200,000+ users. Here's what some of our awesome users have said about Custom Facebook Feed Pro plugin:
"This is a very nice plugin with beautiful functionality. it is easy to implement and their support is TOP NOTCH. I am rarely impressed with the customer service provided by most companies these days, but this one blew me away. Thank you to the Smash Balloon team for making my job much easier!" (@sshiflet)
"Not only is our company in love with this plugin, but also SmashBalloon's customer service; they are beyond amazing. We contacted customer service with a few questions and they responded within a couple hours. They explained everything thoroughly and with a wonderful attitude. (Thank you, David!) We give it our highest recommendation!" (@lhijar)
"Wow! Other companies should take lessons from John on how to serve their customers! I've needed technical help a few times for my sites, and each time, John IMMEDIATELY helped me through the problem I was having, On one occasion, he even immediately released an update to the plugin to fix the problem I ran into… at 10:00 at night!" (@thehumanjib)
You can read more Custom Facebook Feed Pro testimonials here.
How to Get Custom Facebook Feed Pro for Free?
Since we're also running a business, we understand that you want to cut down costs related to operating your company.
That's why we've advised you against using nulled WordPress plugins, because they end up costing you more over the long run.
The last thing we want is for you to put your website at risk just so you can use Custom Facebook Feed Pro for free.
That's why we've made a free version of Custom Facebook Feed to help you out.
Smash Balloon Social Post Feed plugin is the free version of Custom Facebook Feed Pro. It's the perfect partner to help you create and display customizable Facebook posts on your website — without spending a cent!
Using this free plugin, you can showcase text and links from your Facebook page on your WordPress, even if you don't have coding skills.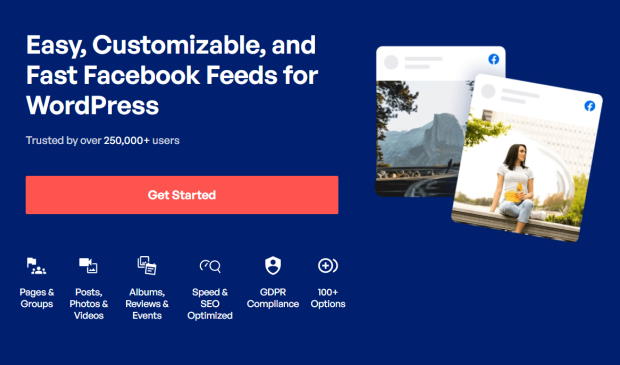 Want access to more helpful features so you can:
Display photos and videos in your Facebook feed
Choose from 3 layout for your feeds: thumbnail, half width or full width
Show the number of likes, shares, comments, and reactions below each post in your feed
Add a grid of Facebook albums directly from your page's albums
Get comprehensive customer support than for the free version
Then do your business a favor and get your own official copy of Custom Facebook Feed Pro today.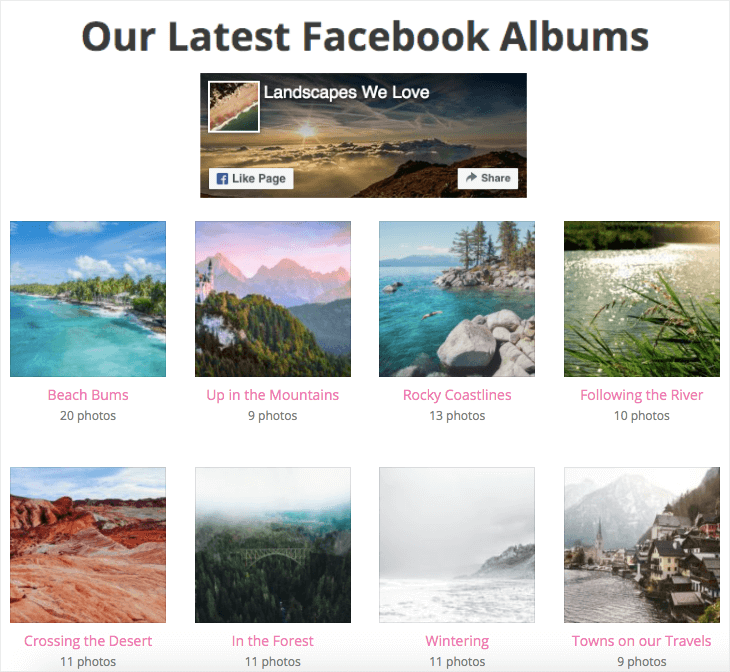 If you have only 1 site, the one-year investment for this high-rated plugin is less than the price of your gourmet coffee for a month!
Curious? Check out Custom Facebook Feed Pro's reasonable pricing here.
Plus, all your purchases are protected by a 100% no risk money-back guarantee — no questions asked.
This means that over the next 30 days after your purchase, if Custom Facebook Feed Pro isn't the best fit for you or you change your mind, you'll get a 100% refund.
If this is the case, then you may as well get your own copy of the best Facebook feed plugin for WordPress.
This way, you get to enjoy priority support and you can unlock ALL the plugin's helpful features.
Finally, you can add beautiful Facebook feeds to your site to help you boost user engagement, improve your site's SEO and skyrocket your sales in no time.
We're pretty confident you'll love Custom Facebook Feed Pro, though. Especially when your business explodes in growth because your Facebook feeds are taking your social media marketing to the next level.
Final Thoughts
We hope this in-depth post helped you understand the reasons why you must avoid Custom Facebook Feed Pro nulled on your website.
Make your life easier and your business better at the same time.
Start growing your business right now by getting started with Custom Facebook Feed Pro today!
It's risk-free, super functional, regularly updated, and absolutely secure for your site.
And if you enjoyed this article, connect with us on Twitter and Facebook for more helpful social media tips.