Want to create a landing page for your WordPress website? Don't have any design or technical skills? Not sure if SeedProd is the best choice?
Choosing a page builder plugin isn't easy if you don't know where to start.
But with the right tool, you can say goodbye to all the guesswork and get a strong head start growing your business.
In this SeedProd review, we'll explore all its features to help you decide if SeedProd is the right WordPress landing page plugin for you.
But first, what exactly is SeedProd?
What Is The SeedProd Website Builder Plugin?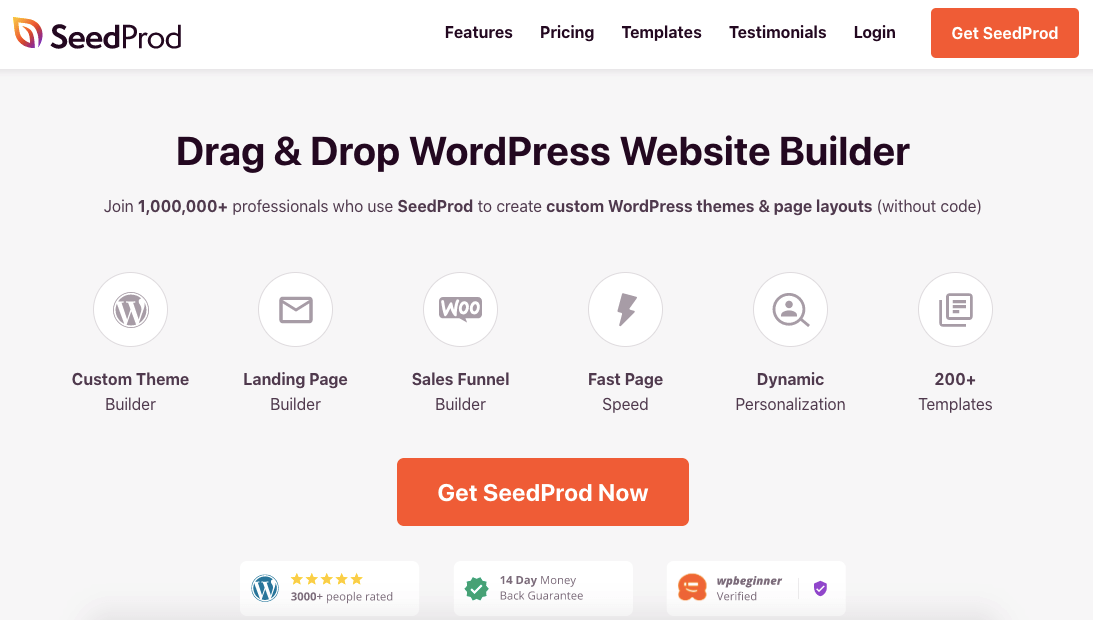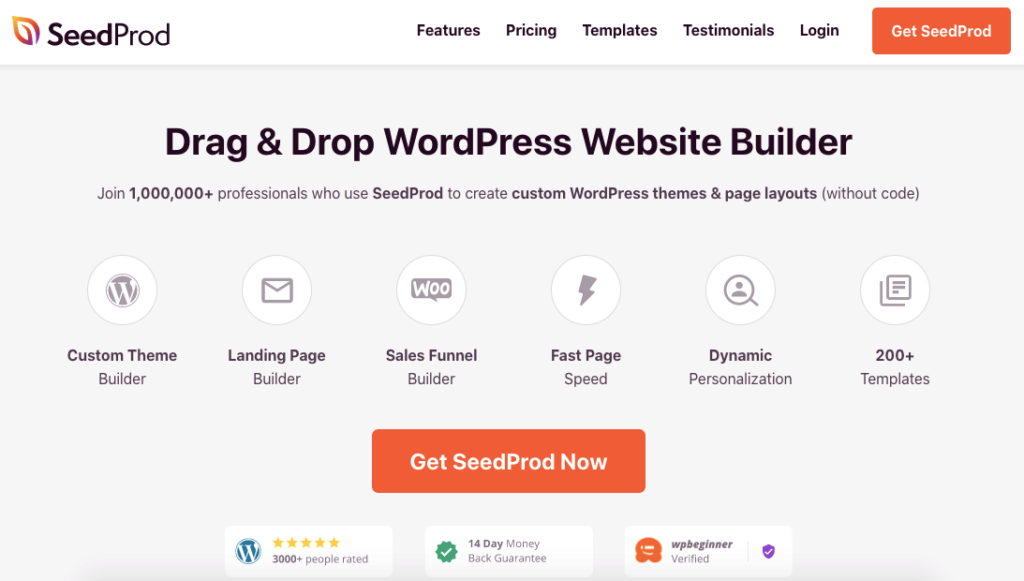 SeedProd is a powerful WordPress landing page builder and website builder with a drag and drop interface.
It helps you make custom WordPress themes and page layouts for your website without writing code or hiring a developer.
With its stunning landing page templates, you can create any type of landing page. Then you can customize them effortlessly in the drag and drop builder.
SeedProd has a variety of powerful page modes, including coming soon, maintenance mode, 404, and WordPress login. This allows you to customize your site's experience for users fully.
With premium email integration, SEO and Analytics settings, and advanced features like Domain Mapping, SeedProd is a complete all-around plugin for making high-converting landing pages.
SeedProd Review: Why It's The Best WordPress Landing Page Plugin
Now that you know what SeedProd is, let's look at all the powerful features that make SeedProd one of the best WordPress landing page builders.
1. Getting Started Is Super-Easy
One of the best things about SeedProd is it's easy to use right out of the box. As soon as you install it on your website, it walks you through making your first landing page.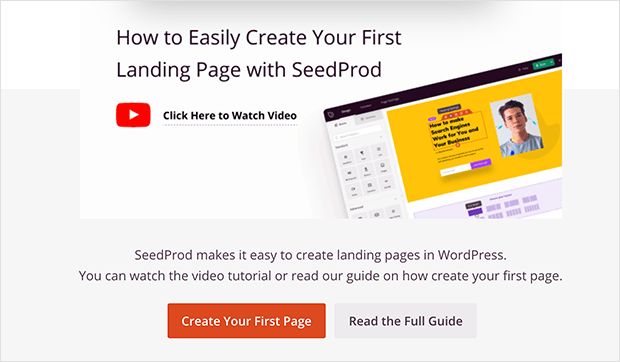 There's even a handy getting started video showing all the important features.
This is great news for beginners who haven't used a page builder plugin before. The last thing you want is confusion and overwhelm.
Instead, you get a clutter-free interface, helpful instructions, and all the tools you need to start on the right foot.
2. Explore a Variety of Multipurpose Landing Page Templates
At first glance, SeedProd's landing page templates are filtered into different categories, like:
Login page
Video page
Sales page
Coming soon page
Lead squeeze page
Webinar registration page
You might think this means that you can't use them for any other purpose. But the truth is, you can customize every template to suit your particular business needs.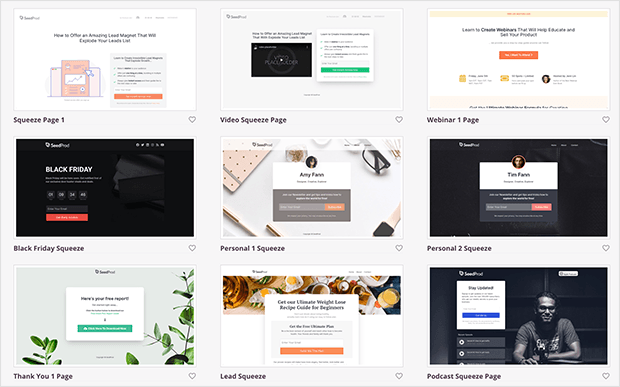 For instance, a sales page template is easy to transform into a functional webinar landing page. Or you can turn a login page into a login AND registration page.
And the best thing is you can do all this without any coding knowledge, as we explain next.
3. Enjoy Code-Free Customization Options
SeedProd's drag and drop builder is the easiest way to get your landing pages looking the way you want. The interface is clean, easy to navigate, and doesn't have any complicated settings.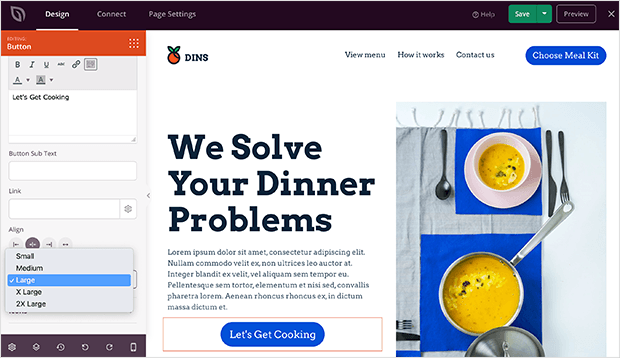 Just click and drag any block from the left-hand panel and drop it onto your page on the right. You'll see the changes instantly, in real-time.
From there, you can use simple sliders, buttons, and drop-down menus to customize every part of your page block.
You'll also find that many blocks have ready-made templates to change their design with a single click instantly.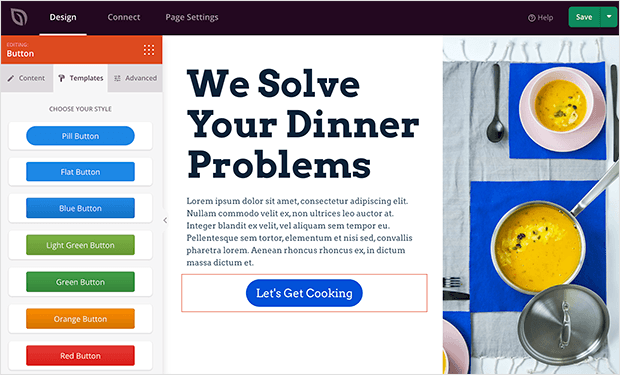 Worried about making a mistake? No need!
With simple undo and redo options, you can quickly fix any design mistakes without losing all your progress.
4. Focus Your Design on Lead Generation
Another thing we love about SeedProd is the Advanced page blocks. These are page elements explicitly designed to generate leads for your business, including:
Optin forms
Countdown timers
Social profile buttons
Social media sharing buttons
Progress bars
Star ratings for social proof
Login forms
Navigation menus
Custom HTML
And more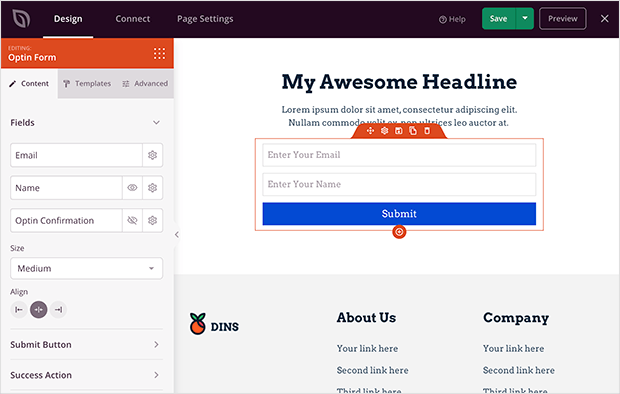 They work seamlessly with popular WordPress plugins like WPForms and RafflePress to make it as easy as possible to convert your visitors into leads and potential customers.
Unlike other page builders, SeedProd doesn't have any features you'll never use. As a result, it makes the plugin bloat-free, lightweight, and fully functional.
5. Try Ready-Made Page Sections
It's just as easy to add extra areas to any of SeedProd's landing page templates or create a page from scratch with page sections.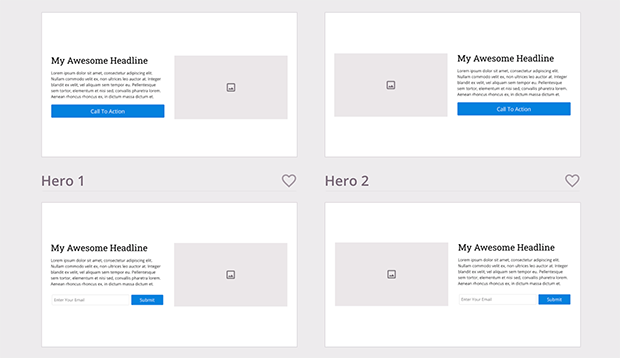 Sections are pre-built areas like:
Headers
Footers
Hero
FAQ
Call to Action
Features
There are several versions of each section, and you can add them to your page with 1 click. This saves you from building them block-by-block manually.
From there, you can customize each section, as you would with page blocks, to create a professional-looking page.
6. Use Instant Color Palettes and Font Themes
Ever struggled with picking complementary colors or fonts that work well together? If you're not a designer, it doesn't always come naturally.
SeedProd understands this and has built those features right into their plugin to make your lives easier.
You'll find over 20+ color palettes and font themes in the Global Settings area, ready to add to your page instantly.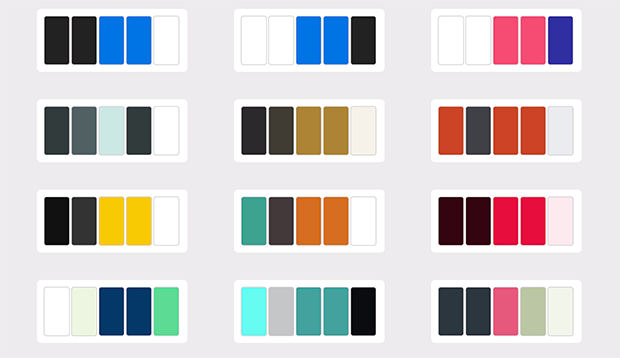 You can also use the Global Settings to customize your landing page background. With a few clicks, you can add a custom background color, gradient, or even a full-screen background image.
If that's not enough, you can enable video backgrounds and background slideshows to give your page character and movement.
7. Save and Reuse Templates and Page Blocks
Sometimes you'll make a block or template you're especially proud of and want to use on other landing pages. Maybe you customized an optin form block that converts particularly well and want the same results on another page.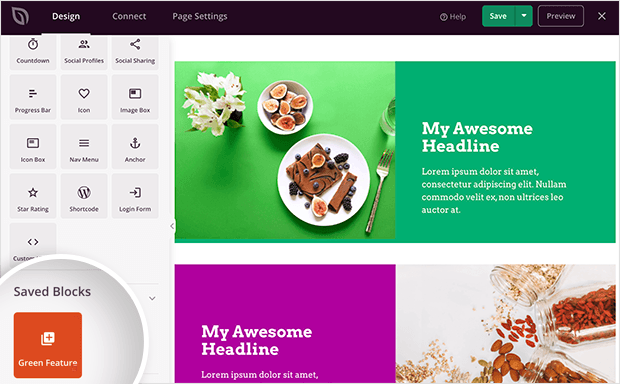 The good news is, SeedProd lets you save individual page blocks, sections, and templates to use later. Just hit the save icon on any element, give it a name, and it'll show up in your Saved Blocks section.
8. Enable Coming Soon & Maintenance Modes
Another thing you'll find with SeedProd is how versatile it is.
Typically when making a landing page or website, you need to install a separate coming soon and maintenance mode plugin.
This notifies visitors that something awesome is coming while still allowing you to collect email addresses before you launch. It also gives your site a head start in search engine rankings.
The thing is, SeedProd has both a coming soon and maintenance mode built right into the plugin. Instead of installing individual plugins for each feature, you can do it all with 1 powerful tool.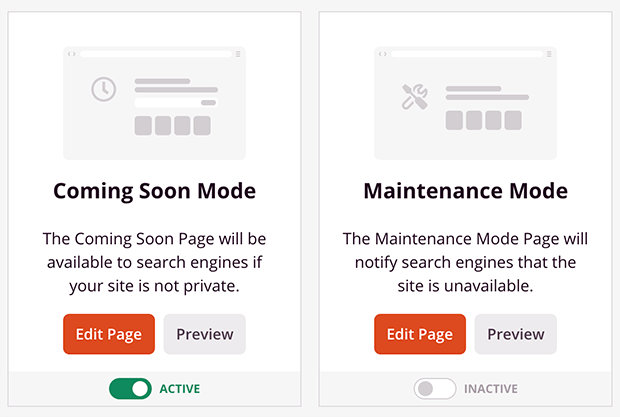 Plus, you'll benefit from some gorgeous coming soon and maintenance mode templates, all of which you can customize in the visual page builder.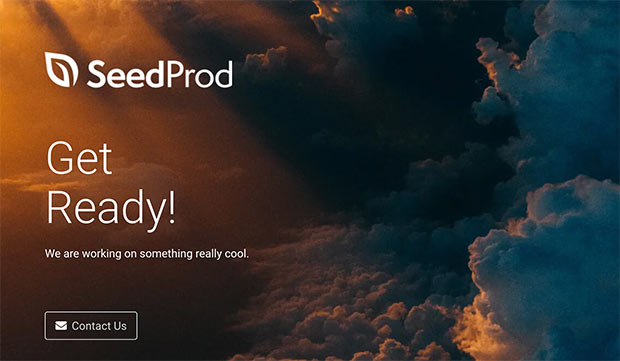 But that's not all…
9. And Use Powerful Access Controls
The difference between SeedProd's coming soon and maintenance modes, and other plugins, are the powerful access controls.
The access settings allow you to pick and choose who sees your coming soon or maintenance page and who can access your full website.
For instance, you can create a bypass link and send it to web design clients to see the design you're working on. Yet, the public will see a stunning under construction page.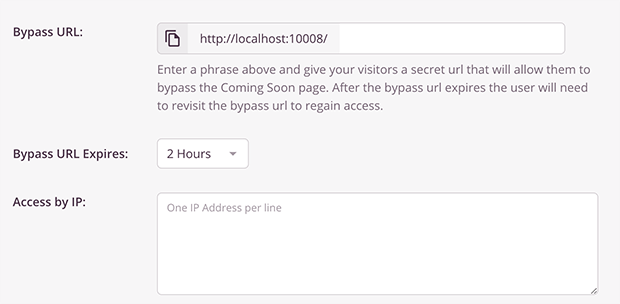 It's even possible to choose on which page your coming soon or maintenance notice appears. Just use the include or exclude URLs rule to lock that page from prying eyes.

10. Create Custom 404 and WordPress Login Pages
SeedProd has 2 other page modes you can activate quickly in WordPress: 404 error page and WordPress login page.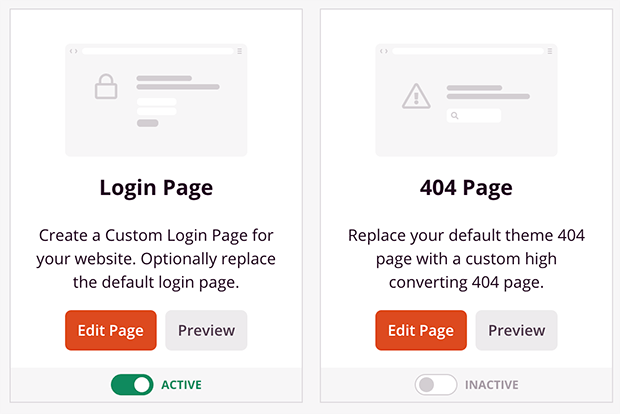 The 404 page mode is an easy way to show a custom 404 "error not found" page without downloading a separate theme or template. Plus, you can add user-friendly features like recent articles to keep people from bouncing off your page.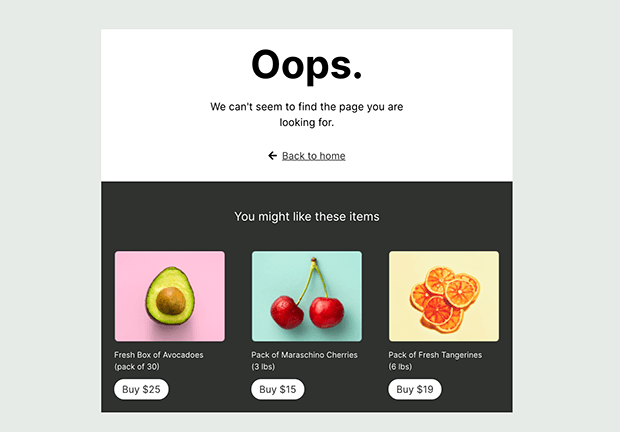 With the Login Page mode, you can customize your WordPress login page, turning it into a stunning welcome screen. This is the perfect opportunity to cross-promote your other products and services to existing customers.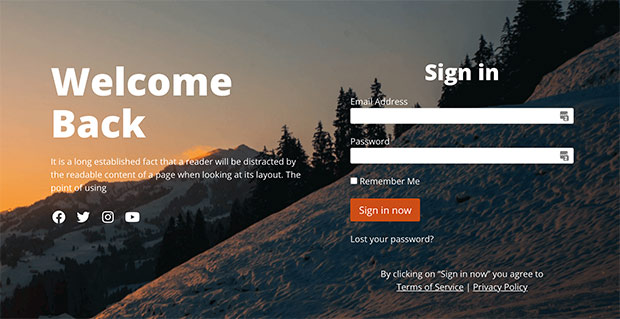 11. Use Custom Domain Names for Any Page
Ever wanted to give your landing page a custom domain name?
With SeedProd's domain mapping feature, you can create multiple landing pages on a single website and give each page a custom domain.
For example, you can create an event registration landing page on your existing website (mysite.com) and point it to a unique domain name (myevent.com).
You could even launch a coming soon page from your regular site and use Domain Mapping to set it up on a new domain.

With Domain Mapping, there's none of the hassle of installing WordPress on every domain name you own. Instead, just point your page to a domain, and you're good to go!
12. Connect to Popular Email Marketing Services
A popular goal for many landing pages is to collect email addresses to grow your email list. To do this successfully, you need a solution that integrates seamlessly with your email marketing provider.
With SeedProd, you can connect to premium email marketing services like:
Drip
Constant Contact
AWeber
Mailchimp
GetResponse
And many more
You can also connect your landing page to Google Analytics and other marketing tools with Zapier.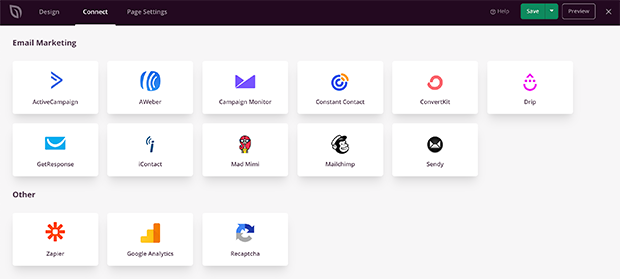 If you don't have an email marketing provider yet, you can still use SeedProd to collect leads with Subscriber Management.
Whenever anyone signs up on your landing page, their details are stored in the Subscriber Overview area inside SeedProd.
Then, when you're ready to choose a provider, you can export your list easily as a CSV file.
13. Preview Your Landing Page on Mobile Devices
Making sure your landing page adapts to any screen size is a must-have these days.
If it isn't mobile-friendly, it's harder for visitors to navigate your page. It could even make them leave and choose one of your competitors instead.
To combat this problem, not only does SeedProd include mobile-responsive landing page designs, but it also has a built-in mobile preview.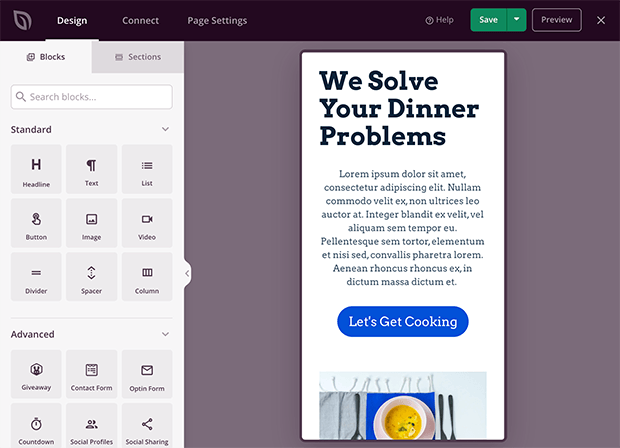 With a few clicks, you can see how your page looks on mobile devices and change things until it's looking just right.
14. Use SeedProd With Any WordPress Theme
Some WordPress landing page builders make you jump through hoops to make them work correctly. For example, some plugins need your WordPress theme to have a full-width page attribute.
None of that matters with SeedProd because your landing pages work independently from your WordPress theme. This means whatever theme you use, your pages will always look awesome and won't cause any conflicts.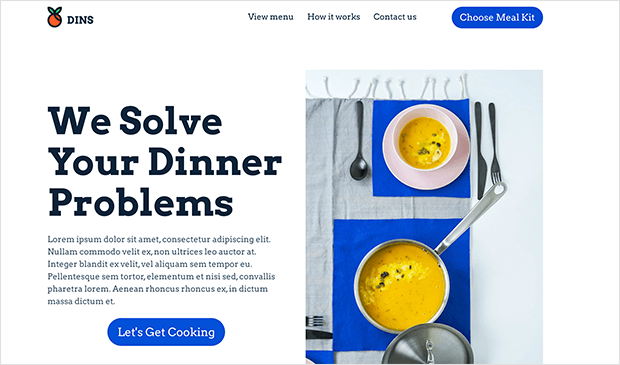 15. It Won't Slow Down Your Website
Of all the features above, the most important for website owners is speed. How fast your landing page is can impact tons of things, including your:
Click-through rates
Conversion rates
Bounce rate
And more
So it makes sense to ensure every page you make is as fast as possible, including limiting your use of bloated WordPress plugins.
Luckily, SeedProd is so lightweight and fast; it won't impact your page loading speeds. It's built with best practices in mind so you can achieve the best possible results.
Just take a look at this Beaver Builder vs Elementor vs SeedProd comparison to see how it performs compared to other popular page builders.
Now that we've looked at everything SeedProd has to offer, how much does it cost?
How Much Does SeedProd Cost?
SeedProd has pricing plans for a range of budgets and business sizes.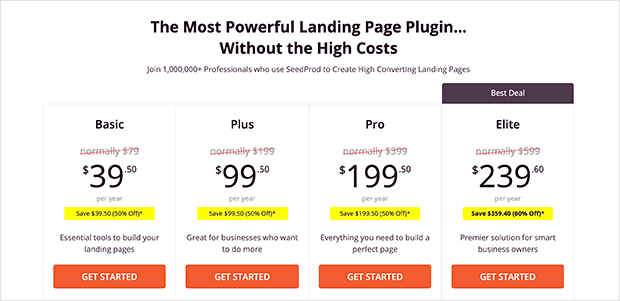 To keep overheads low, you can always use the free version of SeedProd without spending a single penny.
The free version has everything you need to make successful landing pages, including:
Landing page templates
Coming soon and maintenance modes
A variety of blocks and page elements
SEO settings
Custom scripts
And much more
So if money is tight, you can download SeedProd's free WordPress plugin from the official WordPress repository.
That said, you'll want to get the Pro version of SeedProd to get all the best features for creating high-quality landing pages.
Is SeedProd the Best Landing Page Plugin for WordPress?
Given that SeedProd is so easy to use, requires zero technical knowledge, and is the fastest page builder on the market, it's clear that, without a doubt, SeedProd is the best landing page plugin for WordPress.
In less than 30 minutes, you can easily make high-converting landing pages to drive your business growth.
Want to check it out for yourself?
Get started with SeedProd today!
You might also like this guide on how to embed a Facebook gallery on your website.
Building a new website? This post on the best WordPress plugins can help your business.