Do you want to know the best Twitter plugins to help you market your business on your website?
With 75% of businesses promoting their brands on Twitter, you can get ahead of the game by integrating your Twitter feed into your WordPress.
After all, cross-promoting your Twitter content boosts user engagement, increases your audience reach, and skyrockets your sales.
There are lots of available Twitter plugins on the market, though, so it can be confusing which to choose.
That's why in this post, we'll share the best Twitter plugins in WordPress that will help you grow your business and your social followers in no time.
Let's begin, shall we?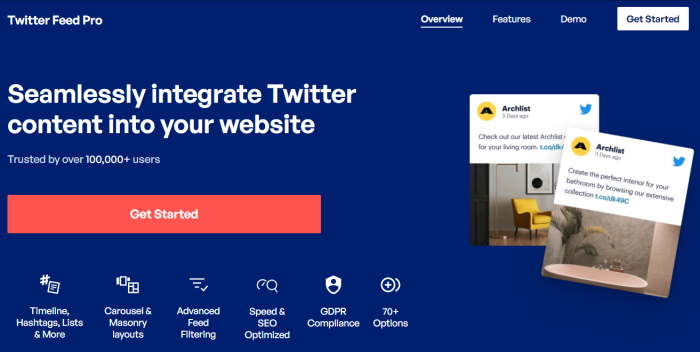 As the best Twitter feed plugin for WordPress, Twitter Feed Pro helps you create, customize and display Twitter feeds on your website — no coding needed.
In fact, the plugin is so easy to use that you can set up and showcase your recent tweets with just a few clicks. Yes, even if you're not tech-savvy.
Since Twitter Feed Pro automatically copies your website's existing theme and style, it looks great right out of the box.
Plus, using the plugin's visual feed customizer, you can customize your feed's design with just a few clicks.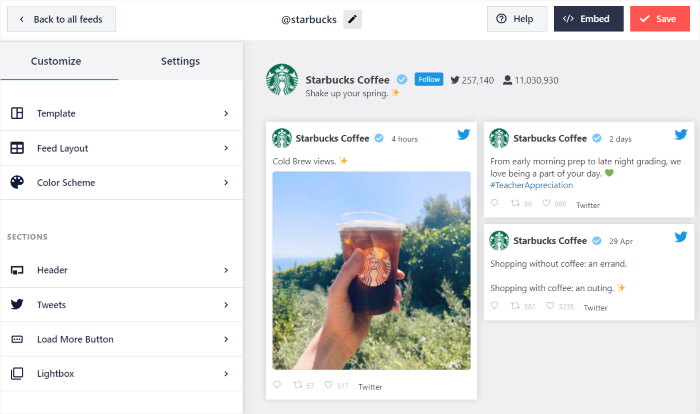 The plugin also allows you to choose from different feed layouts, such as list, masonry and carousel layout so you can control how your users consume and interact with your tweets.
When you use this high-rated plugin, you can show tweets not only from your own accounts, but also from any public account, Twitter hashtags, keyword or search phrases.
Even better, you can even combine multiple feed types and filter the tweets you show to build your own custom Twitter feed.
The plugin comes with a ready-made widget that lets you add your Twitter feeds to your sidebar, footer or other widget-ready areas.
Want to show your tweets as a new post or page? You can do this because the plugin has built-in support for both the classic and block WordPress editors as well.
Worried about the plugin slowing down your website?
Since the plugin is also ultra fast, you don't need to be. This is one of the reasons why Twitter Feed Pro is trusted by over 100,000 users worldwide — with a solid rating of 4.9/5 stars in average.
Get started with Twitter Feed Pro today!
Do you have accounts in major social media platforms? Then this next Twitter plugin is exactly what you need.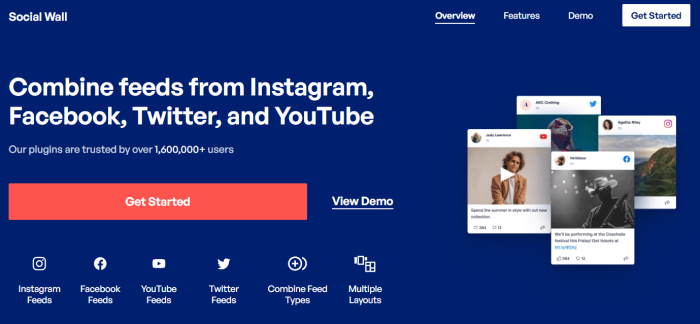 Social Wall Pro is the best social media aggregator for all your social media channels.
It lets you combine your feeds from Facebook, Instagram, Twitter and YouTube into a beautiful social media wall for your site.
This #1 social media aggregator is a great tool to use in promoting your business because you can choose to display customer testimonials posted in different social media channels on your website.
This is a helpful plugin if you want to display your Twitter feeds together with other social media channels. Using this plugin, you can display as many feeds as you'd like, either on the same page or throughout your website.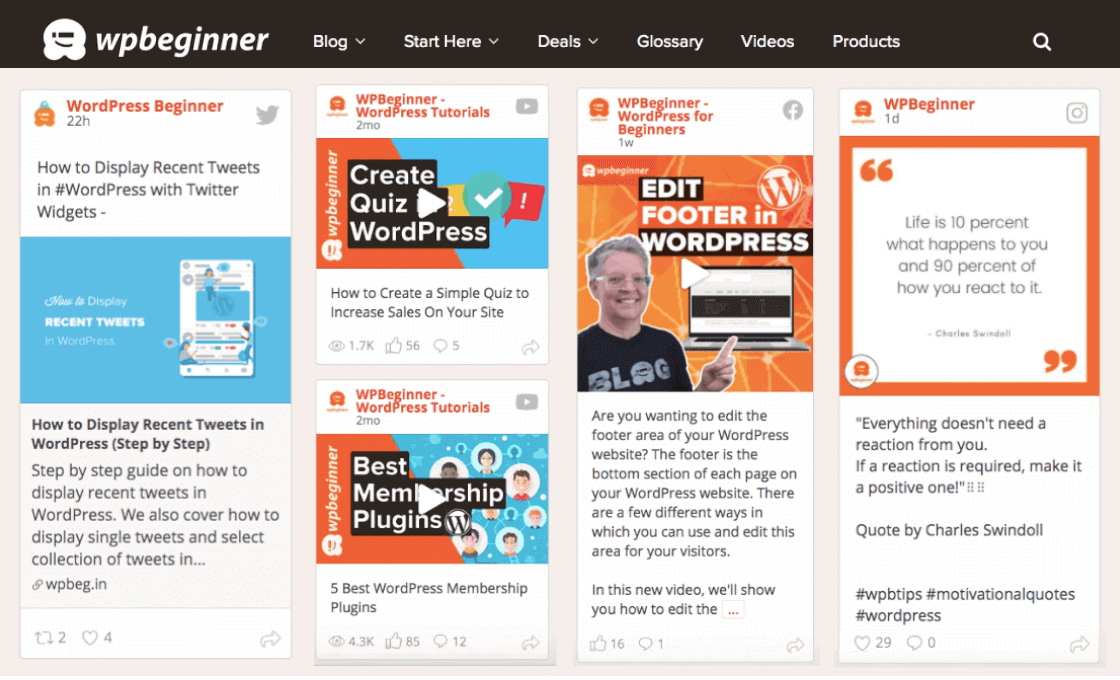 Social Wall Pro comes with 3 layouts you can choose from: grid, list and carousel. Also, it's automatically responsive, so it looks fantastic on both desktop and mobile.
The best part?
It's an easy-to-use plugin that doesn't require any technical knowledge, so you can set it up in a few minutes. Simply click within the plugin's visual feed editor and you can customize your social wall feed to look exactly as you'd like.
Get started with Social Wall Pro today!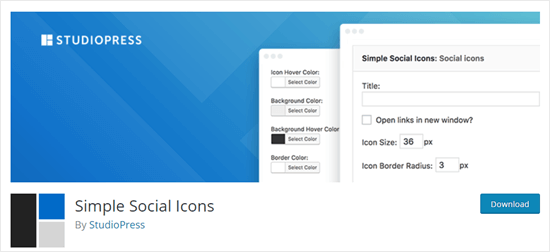 Simple Social Icons is an easy way to add social media icons and display them on your website.
These social media icons can then link to your accounts in Twitter, YouTube, Instagram and more to encourage your site visitors to follow your social profiles.
With the plugin's help, you can easily choose which profiles to link to and how to display your icons as you'd like, including choosing their color, size and alignment.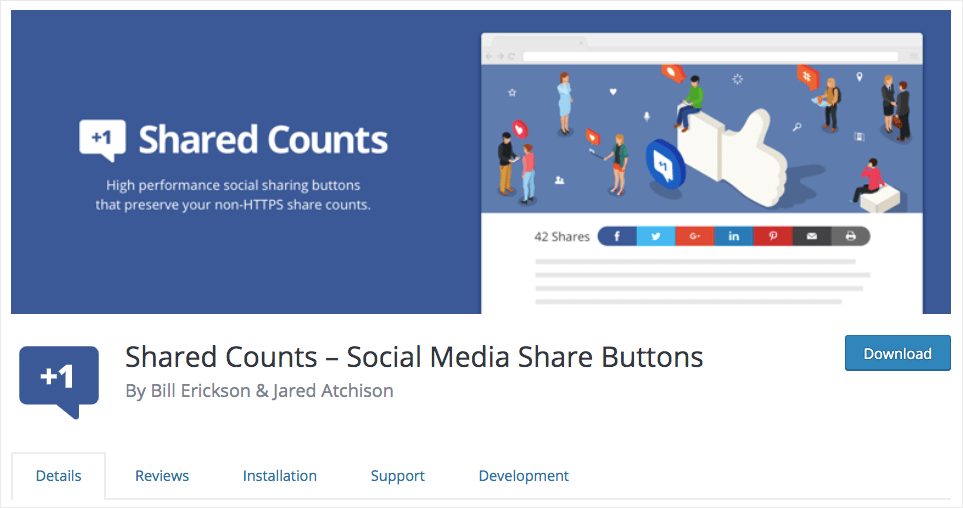 Here's another great Twitter plugin: Shared Counts, one of the best social sharing plugins for WordPress in the market.
Shared Counts comes with different types of social sharing buttons, including a Twitter tweet button that supports social count display and tracking.
You can use it to display the Twitter tweet count for each article posted on your website.
For you to display your social sharing buttons as you'd like, the plugin lets you choose from multiple button styles.
Plus, you have more control over the locations of your buttons since you can choose to insert them before or after the post content.
Another cool part about this Twitter plugin is that it's used on websites that get tens of millions of page views every month, so you know it's designed for both performance and speed.
Also, Shared Counts doesn't store any user data — and it doesn't use cookies or tracking scripts, unlike other social sharing plugins, so it's a safe tool you can use to promote on Twitter.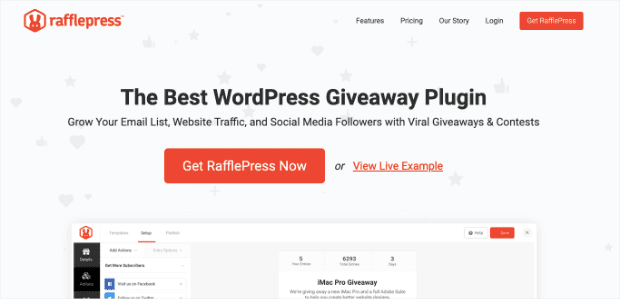 What makes RafflePress a part of this best Twitter plugins list?
That's because this best WordPress giveaway plugin lets you create viral contests and giveaways to help you boost your Twitter followers and user engagement.
How?
You can encourage users to enter your giveaway by following your Twitter accounts.
Using the drag and drop contest builder in RafflePress, you can set up engaging Twitter giveaways in just under 5 minutes, without hiring a developer.
You can easily add and remove entry methods while designing your giveaway. Plus, the plugin shows you a live preview of your giveaway widget, so any changes you make are reflected in real-time.
RafflePress also comes with a built-in Twitter template, so you don't have to build your Twitter giveaway from scratch.
This feature helps you instantly launch Twitter campaigns that are proven to increase your Twitter engagement rate and widen your audience reach.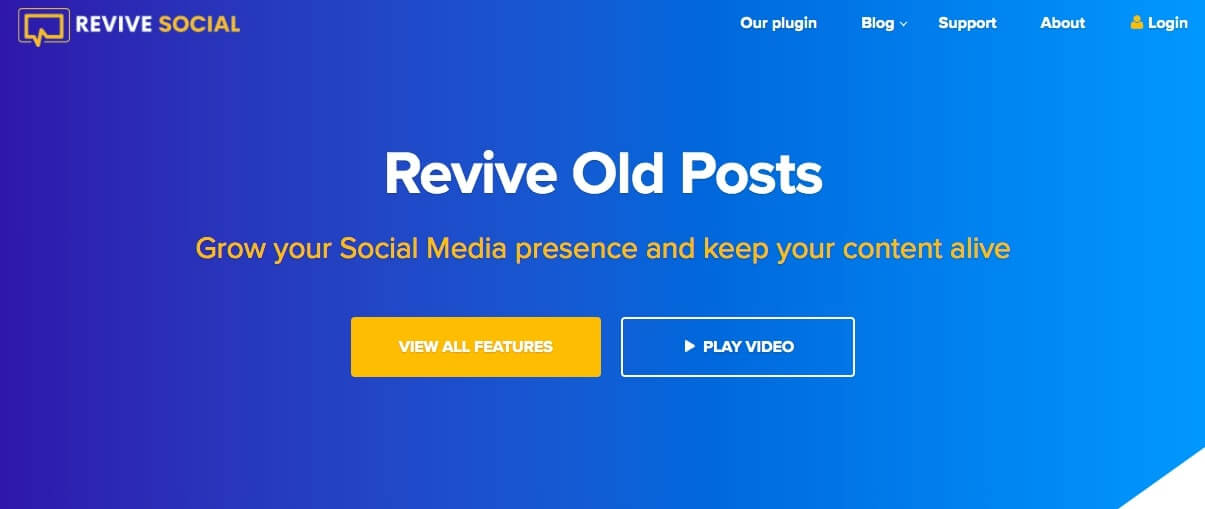 Revive Old Posts allows you to share your website content to your social media networks such as your Twitter account, at a pre-defined schedule.
This plugin isn't limited to sharing articles only — you can also share WordPress pages, posts, images from your media library, recipes and even WooCommerce or Big Commerce products to your Twitter profile.
You can use it to continue sharing your published posts on a rotation on Twitter, so you can automatically keep your Twitter timeline updated, even if you don't schedule tweets manually.
You also have full control over your social shares since you can customize your tweet's content.
For example, you can use the plugin to share just your post titles, include hashtags, add additional custom text or even shorten your share links, if you'd like.
After you're done setting up the plugin, it automatically works in the background to share your website content for you, even if you're not online. You can select a date range and pause your social sharing at any time.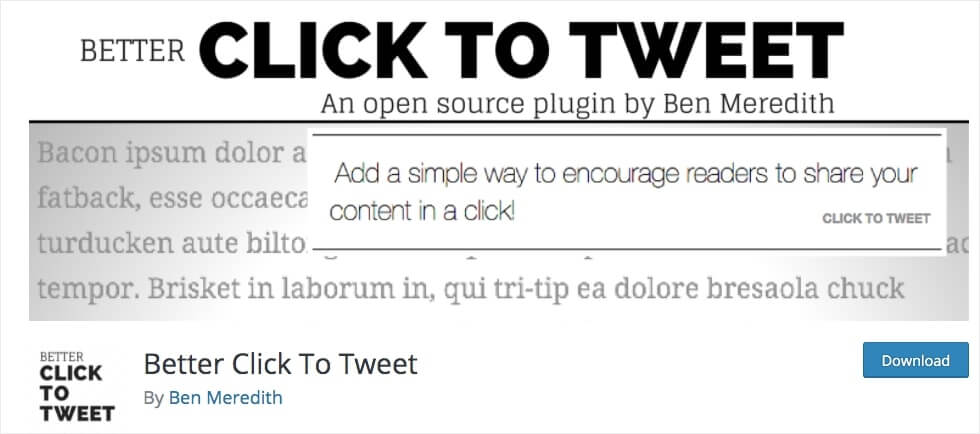 A popular click-to-tweet plugin, Better Click to Tweet lets you add "click to tweet" boxes inside your blog posts.
Have a line of text in your post that you'd like to emphasize?
You can use this plugin to highlight specific snippets in your article. Then, your customers can simply click on the "click to tweet" button to share this quote on their Twitter timeline.
Since it's also fully compatible with WordPress' visual editor, you can simply click on the blue bird icon in the toolbar and the plugin will automatically insert a shortcode in your text.
And that's it! We hope this article helped you find out about the best Twitter plugins that can help you promote your business on your WordPress website.
Ready to take your Twitter marketing to the next level? Get started with Twitter Feed Pro today!
If you want to increase your engagement on Twitter, here are the best ways to get more retweets.
Interested in other social media marketing plugins? You can also read our next post on the best YouTube plugins to increase your subscribers in no time.
And if you found this article useful, go ahead and follow us on Twitter and Facebook for more useful social media marketing tips.