Just a few days after announcing our support for the new Facebook API changes affecting groups, we're back with another awesome update…
Ever wanted to embed your Instagram TV (IGTV) videos on your WordPress website?
Then read on, because our latest update allows you to do this easily and quickly, even if you're not tech-savvy.
On March 15, 2021, Instagram announced that they've added support to their API for IGTV posts. 
That's why today, we're super excited to announce that we've added support for Instagram TV (IGTV) to our Instagram feed plugins!
This way, you can easily use our Instagram feed plugins to help you show IGTV posts on your website.
As a result, you can skyrocket your user engagement, increase your Instagram followers and boost your sales via successful Instagram marketing.
Let's take a closer look at how our latest update can help you explode your business's growth.
Easiest Way to Add IGTV Posts to WordPress
Did you know that video posts on Instagram get 38% higher engagement rates than photos?
It's one of the reasons why 77% of marketers have posted a video on IGTV in 2020.
Here at Smash Balloon, we also understand how important video marketing is to your business. So when Instagram announced that they added support for IGTV to their API, we immediately added support for IGTV to our Instagram plugins as well.
Now, you can use our plugins to easily embed IGTV posts on your website — no need to deal with confusing code.
It's as easy as 1-2-3!
Update your Instagram Feed Pro to the latest version (version 5.12 or higher).
Make sure you've connected a business Instagram account to the Instagram Feed plugin.
When creating an IGTV post, keep the "Post a Preview" setting enabled.
Once you've done these, then…voilà! Your IGTV videos will automatically be included with other Instagram posts on your feed.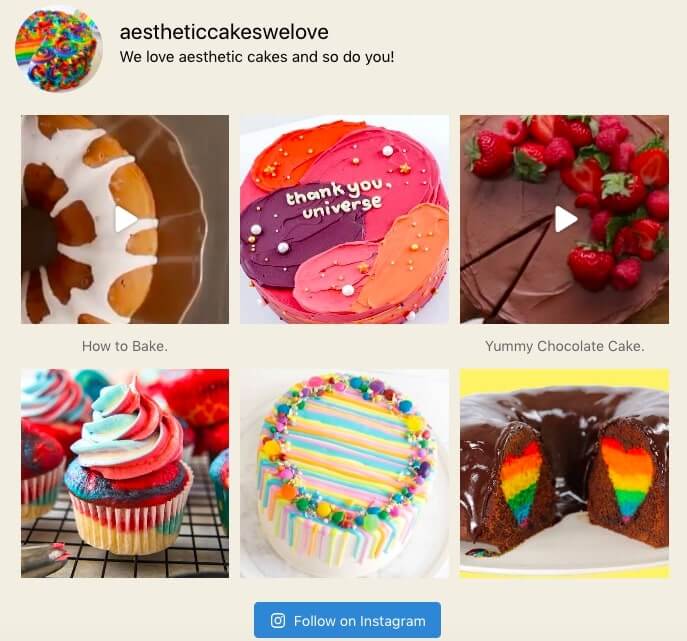 Want to show only IGTV videos in your feed? 
It's easy to do this, too.
When you update to Instagram Feed Pro 5.12 or higher, you can enable this by navigating to Customize »Posts »Media Type to Display. Then, just select Videos only » IGTV videos.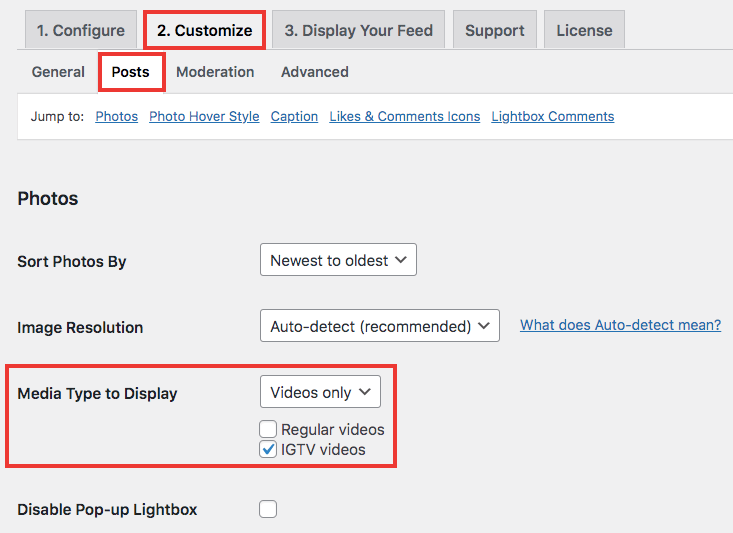 Read our IGTV settings documentation for more details on how to easily display IGTV videos on your website.
Do you have any questions? Feel free to reach out to our fast and friendly customer support team here.
And so, there you have it, folks. From all of us in the Smash Balloon team, thank you for your ongoing support in helping us make Smash Balloon plugins the best social feed plugins for WordPress!
Finally, if you're not yet a part of the Smash Balloon community, why don't you jumpstart your brand's social media marketing with the help of our plugins?
Get started with Instagram Feed Pro today.
Want unlimited access to Smash Balloon plugins so you can use them on unlimited websites instead? Go ahead and get the Social Wall Pro bundle here.
The Social Wall Pro bundle gives you all-access to all of Smash Balloon's present and future plugins — to be used on unlimited websites!
And the awesome part? All of Smash Balloon products come with a 100% no-risk money-back guarantee. This means that you can try out the plugins first and see if it's a good fit for you.
We have tons of features and updates planned for all the Smash Balloon plugins, so stay tuned. Make sure to follow us on Facebook and Twitter for the latest updates!