Earlier this year, we quietly released a brand-new Smash Balloon product: Feeds for YouTube Pro.
We didn't release it with much fanfare, but it already has thousands of active installs!
So today, we wanted to take a moment to formally introduce Feeds for YouTube to the world, and tell you a bit more about all its powerful features.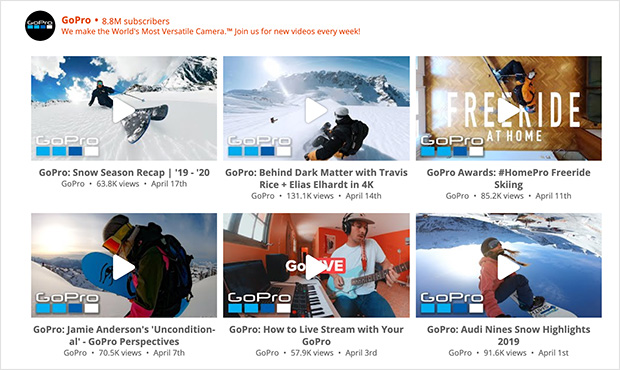 With our YouTube Feeds plugin, you can display completely customizable YouTube feeds on your website so you can increase engagement and update visitors with new, relevant content.
That's a massive time-saver if you can't update videos on your website regularly because your attention is needed elsewhere. Instead, upload videos to YouTube like you usually would and watch as they automatically display in WordPress.
Let's take a look at what else you can do with YouTube Feeds…
Display Your Videos Your Way
There's no technical knowledge needed to get up and running. Your feeds look amazing straight out of the box using the fonts, colors, and styles of your current WordPress theme.
And with social blocks, you can add your YouTube feeds into a WordPress post or page with just a few clicks!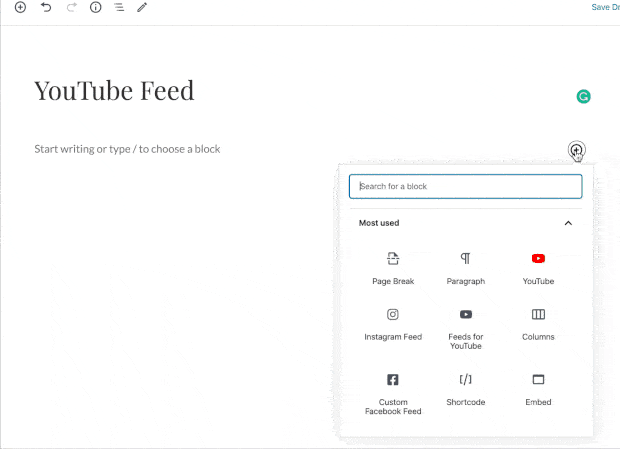 So instead of pasting shortcodes that won't let you preview your feeds before publishing, you get a clear overview right in the WordPress editor.
You can customize your YouTube feeds to look exactly how you like as well as blend them seamlessly with your site.
And if you're looking for something more eye-catching, check out the custom feed layouts.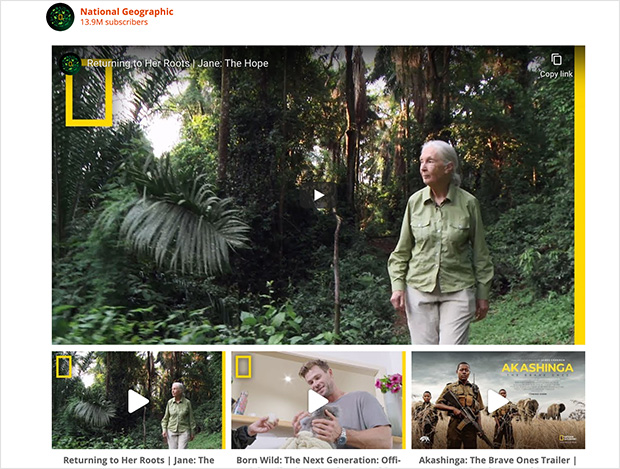 If you head over to the Customization settings, you can choose from the following layouts:
Grid: Thumbnails in columns that play in a distraction-free lightbox when clicked.
Gallery: One large thumbnail that plays when clicked with smaller thumbnails below.
List: A single column of videos that play when you click.
Carousel: Sleek slideshow carousels of your videos.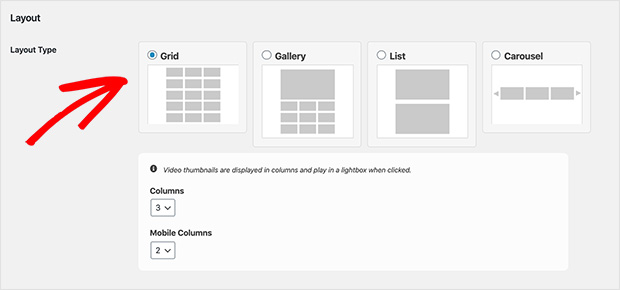 Display and Combine Multiple YouTube Feeds
Show as many feeds as you like, on the same page or throughout your site, and customize each one using powerful shortcode options. This is great for bloggers with multiple channels, or businesses wanting to attract customers with fresh, relevant content.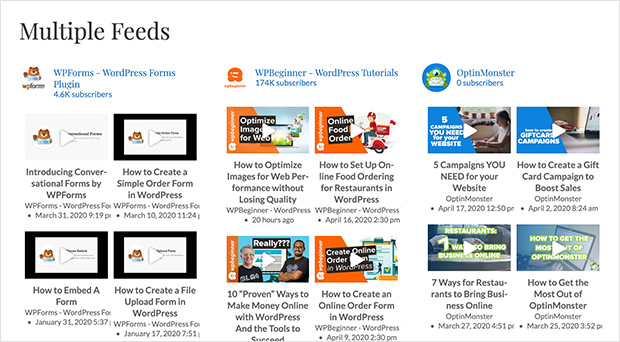 You can also choose to show a single feed with videos from multiple channels for a broader mix of content, like a custom news feed, for example.
With that in mind, here's what else you can do with Feeds for YouTube:
Live streaming feeds: Display a feed of upcoming and currently playing live streams from your channel.
Custom video-end actions: Customize actions for when your YouTube video completes, such as a link to a product page or thumbnails of your other videos.
Favorites: Feed videos from your YouTube Favorites list automatically onto your website.
Video filtering: Filter your videos using keywords in the description or title.
Custom post type: Convert your video data into a custom post type so that videos show up in your regular WordPress posts feed and in search results within your website.
That's it for now, but we've got plenty more updates in the works because of your awesome feedback. Keep an eye out for our next announcement.
Not using Smash Balloon yet? What are you waiting for?
Get Feeds for YouTube and start increasing your social engagement today.