Here at Smash Balloon, we aim to be your go-to partner in skyrocketing your business growth with social media.
That's why we're always working on adding new features that help you achieve your business goals.
Today, we're excited to announce updates for our Facebook, Instagram and YouTube feed plugins, based on your valuable feedback and suggestions.
Ready? Let's take a look at what's new in Smash Balloon.
Important Upcoming Facebook API Changes
Our Facebook Feeds Pro plugin relies on Facebook's API to connect to your account, pages, and groups.
Facebook made their API to allow developers like us to connect and get data from them. In simple terms, the API is an interface that Facebook provides so that software like Smash Balloon can access all the data needed to display your feeds on your website.
Using the API can be a challenge, since Facebook is constantly updating how it works and what data it provides access to. But it's necessary because we can't access your feeds without it.
Starting September 4, 2020, Facebook is making a big change to their API.
Due to this change, Facebook won't allow you to display feeds from any page that you don't have a role on (i.e. an Admin, Editor, Moderator, Advertiser, or Analyst) .
You can only display a feed from a Facebook page if you have one of these roles on the page.
What does this mean for Smash Balloon users?
If you have a role on the Facebook page you're displaying a feed from, in most cases there's nothing you need to do! Smash Balloon Facebook Feeds Pro will continue to work and your feeds will continue to display the same.
Depending on your setup, some users may see a PPCA (Public Page Content Access) Error notice when you log in to your site. Don't worry, your visitors won't see any errors on your website — the notice only displays in the dashboard for logged-in admins on the settings page.
All you have to do is reconnect to the Facebook page. We have simple step-by-step instructions to resolve the PPCA error here.
If you're using Smash Balloon to display a feed from a Facebook page you do NOT have a role on, then unfortunately that feed can no longer be updated after September 4, 2020.
If you're in contact with the Facebook page owner, you could ask them to use our Facebook Access Token Tool to generate an access token for you, so you can manually connect the account.
For more details and other workaround ideas, check out our documentation on the API changes.
Besides ensuring compatibility with Facebook's always-changing API, we've also added improvements to our Facebook, YouTube, and Instagram plugins…
Facebook Image Optimizations
Did you know that 70% of customers say they won't buy anything if your website is too slow?
According to WPBeginner, a 1 second delay in page load time can lead to 7% loss in conversions, 11% fewer page views, and 16% decrease in customer satisfaction.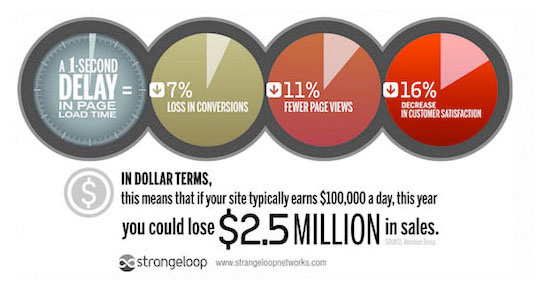 Keeping your website fast is more important than ever. It affects your search engine rankings, traffic, conversions, and more.
That's why speed is always a top priority for Smash Balloon.
In our latest update, we included Facebook image resizing in our Facebook Feeds Pro plugin to make your site load faster than ever.
That means that instead of serving full-size images from Facebook that are too big for your site, we'll automatically choose the best size image, and even resize your images to the right size for you.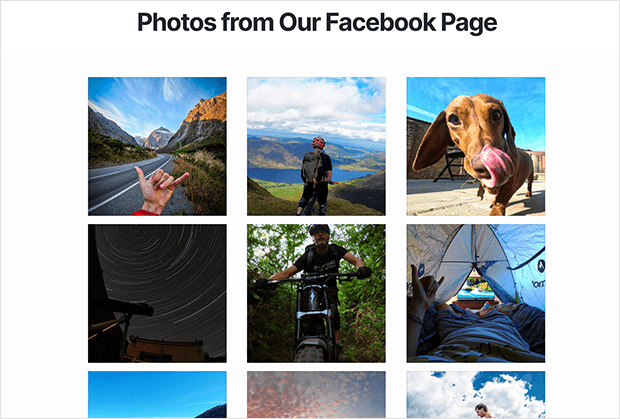 Our Facebook image resizing feature works seamlessly with all our other speed optimization features, including caching and minimized data requests, to keep your site loading as fast as possible.
YouTube and Instagram Plugin Improvements
No matter what new features we add, we always want to make sure that setting up new feeds is as easy and smooth as possible.
We also know that privacy is a growing concern for our users.
That's why we've improved the process for setting up new YouTube feeds by clarifying what data the YouTube Feeds Pro plugin has access to on your account.
For more details, you can see our documentation on how to set up Feeds for YouTube.
Plus, we've also improved the YouTube plugin's performance of API requests to make your website load even faster.
For our Instagram plugin, we've added various tweaks, fixes, and some requested customization options for developers. You can see more details in the changelog.
So there you have it!
Want to get access to these helpful features so you can easily display your social media feeds on your website? Click here to get started today.
Stay tuned, because we have more features and updates planned for all the Smash Balloon plugins that we can't wait to share with you soon.
As always, thank you for helping us make Smash Balloon plugins the best social feeds plugins for WordPress. We look forward to continue making easily customizable social media feeds for you!