In our last announcement, we told you about some exciting new features for our YouTube plugin. Today we're back with more updates for both our Instagram and Facebook feed plugins we know you'll find super helpful.
Let's find out what they are.
Sort Instagram Feed Posts by Likes
Imagine you're an influencer with thousands of followers eager to consume your most popular content. You're displaying an Instagram feed on your blog showing posts by newest to oldest, so it's easier for people to find your most recent content.
But on your homepage, you want to showcase your most popular posts to demonstrate the quality of your content and attract new followers and brand opportunities.
How would you achieve that?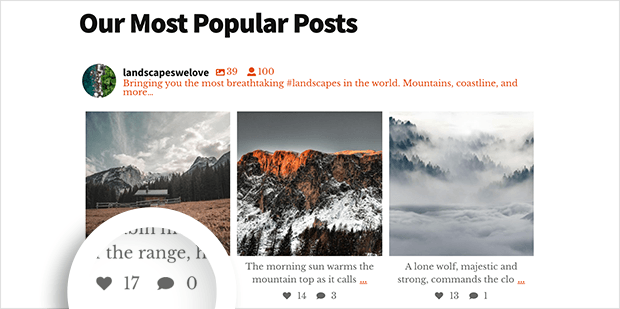 With our latest update, users of Instagram Feed Pro with business Instagram profiles can sort their feeds by likes. This puts your most popular posts, with the most likes, at the top of your feed, so visitors see them first. By sorting your feed in that way, you can attract more likes and engagement to make your best content even more popular.
Offset Posts in Your Instagram Feed
We've also added the ability to offset posts in your feed so that you can hide several posts from the top. This helps when you're displaying the same posts in a different feed elsewhere on your website.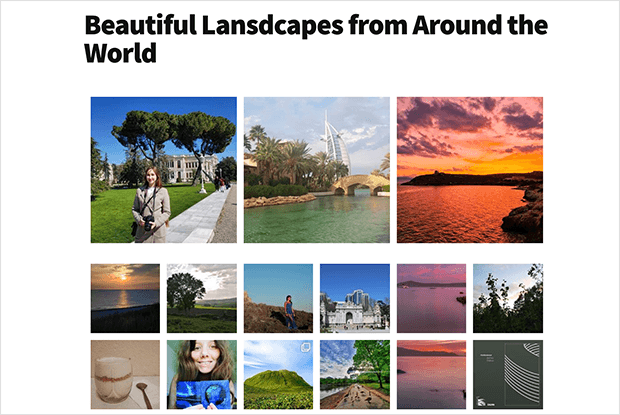 You can also use post offsets to create unique feed designs for your site.
For example, you could display a feed with 3 columns and a second feed beneath with 6 columns. The second feed would be offset by 3 posts so it would look like one complete feed, making your content more attractive. This is an ideal way to highlight noteworthy content like customer testimonials and reviews.
Hashtag Feed Timestamps
The final feature we're introducing for Instagram today is the ability to display timestamps for posts in hashtag feeds. This means you can show recent posts from the last 24 hours in your hashtag feed AND top posts sorted by date.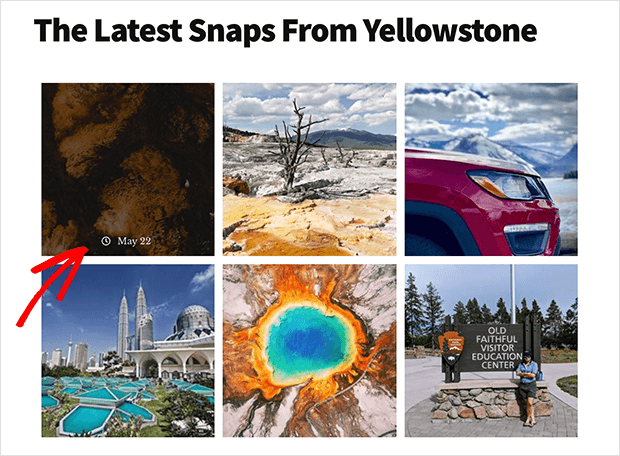 Timestamps are ideal for curating relevant content for your site. When you filter posts by specific hashtags, your visitors will know precisely when those posts were published, so they know what they're viewing is new, and timely.
New Visual Header for Facebook Feeds
We've given our Facebook Feeds plugin some love too in the form of a new visual header type. Now users of the Pro plugin can display their cover photo, profile photo, page name, bio, and likes in a beautiful header.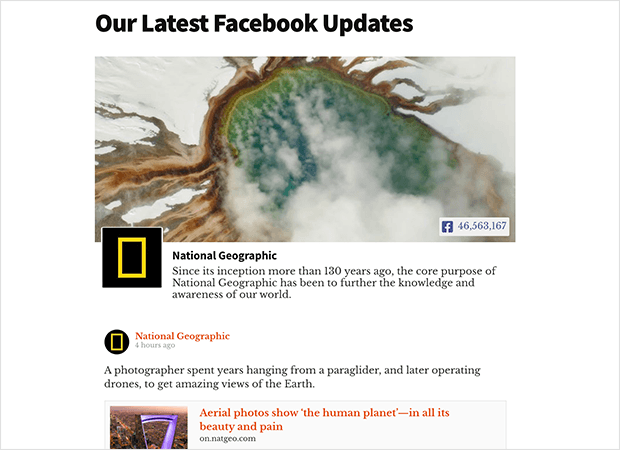 Since it's good practice to change your Facebook header to highlight offers and promotions, you'll be able to showcase those offers to your site visitors through your new visual header, all while keeping your brand recognizable and consistent across platforms.
Even better, by displaying your page likes, visitors can see that you have an active Facebook presence with a growing community that's worth following.
Mobile Columns, Posts, and Swiping
We've also added a few more updates to Facebook feeds including:
Separate mobile and desktop column settings
Adjust the number of posts separately for mobile feeds
Easy swipeable posts for mobile devices
With these features, Facebook feeds are more mobile-friendly and easier to navigate.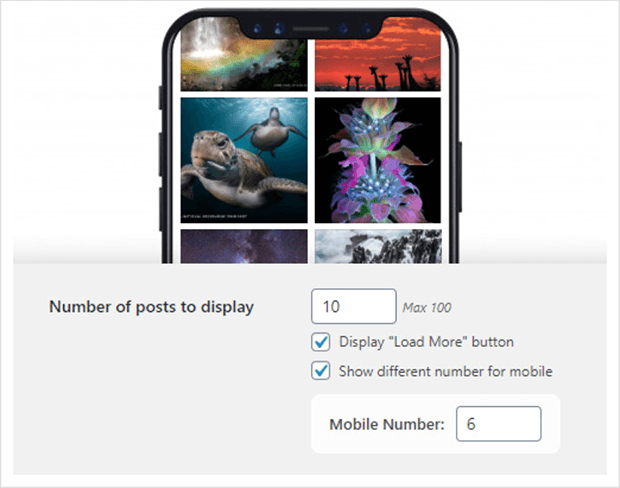 That's it for today, but there are plenty more updates to come, so keep your eyes peeled for future announcements.
Not using Smash Balloon yet? What are you waiting for?
Get the best suite of Social Feed plugins for WordPress today.