It's been super-busy behind the scenes here at Smash Balloon, but that doesn't mean we haven't listened carefully to your feedback. Our goal is to add the features you need to skyrocket your business growth with social media.
And today we're excited to announce some awesome new features we've added, all from your feedback and suggestions!
Let's take a look at what's new…
NEW Social Media Blocks for Showing Feeds
Now it's easier than ever to display your social feeds in WordPress. We've integrated ALL our plugins with the new WordPress block editor so you can add your feeds right into the visual editor with a few clicks.
Now you can add your social media feeds into the block editor when building posts and pages, helping you to create content in a more visual way.
That means no more copying and pasting shortcodes. Just click the block you need, and your feed shows up right on the page.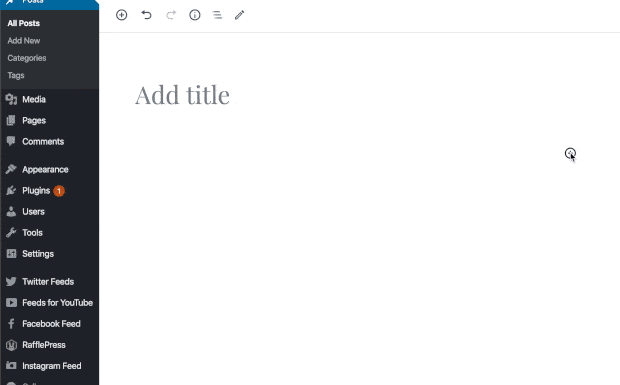 Just look at how easy it is!
And here's what the same feed would look like to your site visitors.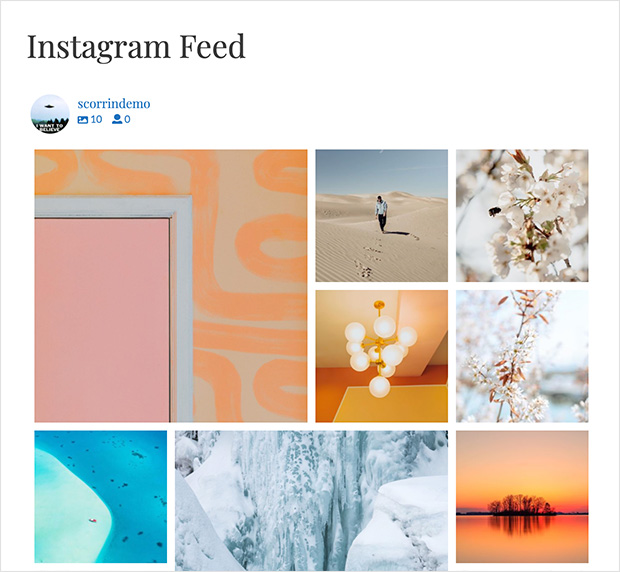 This update is available for both the free and paid versions of our plugins so everyone can enjoy visual page building.
Now let's look at what else we've been up to so far in 2020.
Support for The New Instagram API
In June 2020, Instagram plans to deprecate its old API, which is used to display feeds from Personal Instagram accounts. The API is a tool Instagram created for developers to communicate with the platform and easily get the data they need to build cool software and apps for you to use, like Smash Balloon.
For you, this update means being able to add your Instagram profile to the Instagram Feed Pro plugin with a couple of clicks, AND without having to leave your site. Pretty nifty right?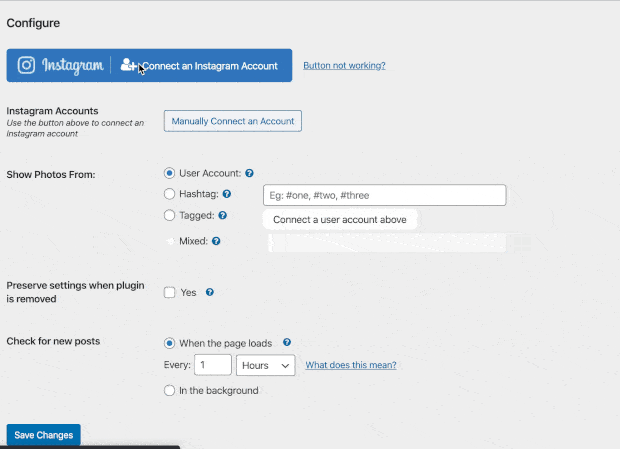 Just remember, you'll need to reconnect any Personal Instagram accounts in the plugin for them to continue working.
To learn about the API changes, see the Instagram API documentation here. You can also see the Instagram Feed Pro changelog here.
Manage Multiple Accounts for Facebook Feeds
Do you have multiple Facebook accounts that you want to display together on your website? For example, your business might have several products each with its own Facebook page. Or maybe you have multiple pages for different locations.
Now it's easier than ever to manage all of them with our Custom Facebook Feed Pro plugin. We've added the ability for you to easily use more than one Facebook account for your site's feeds.
That means instead of only being able to connect a single Facebook account from your settings page, you can add multiple accounts to use in different Facebook feeds across your website.
Each Facebook Account is clearly listed on the admin page as demonstrated below. Then all it takes is a few clicks to add it to another feed on your site.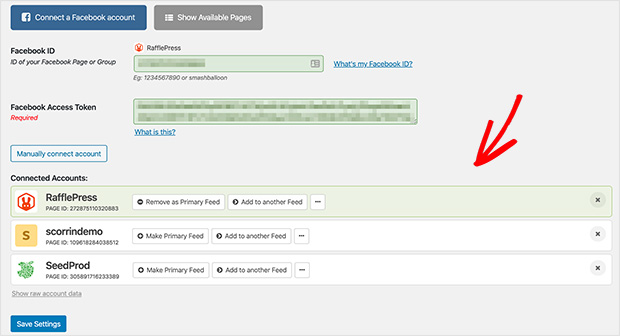 For more information and older update details, check out the Facebook Feeds Pro changelog here.
That's all for today! Thanks for helping us make Smash Balloon plugins the best social feed plugins for WordPress.
We have lots more features and updates planned for all the Smash Balloon plugins, so stay tuned. Be sure to follow us on Facebook and Twitter for the latest news.
Not a Smash Balloon user yet? What are you waiting for?