Almost a week after announcing our new Social Media Blocks feature, we're back already with another huge announcement…
Health check notifications and email alerts for our Instagram and Facebook Feed plugins!
Ever check out your own website, only to realize it's broken?
It's a sinking feeling. How long has it looked like that? Have you lost visitors or revenue because something's not working the way it should?
The unfortunate truth is, social media platforms aren't 100% reliable. If you're not checking your website every day, you might miss the fact that something went wrong.
That's why we decided to help you out and let you know ASAP if your social media feeds aren't working.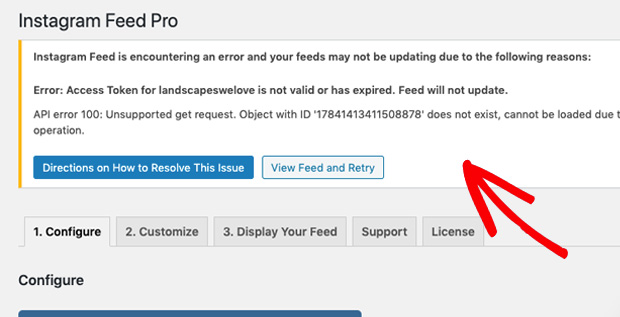 This can be caused by a few common errors:
Expired or invalid access tokens
Your website failing to connect to Instagram or Facebook
Your feed having trouble updating because of an error with Facebook or Instagram
Plus, if you're logged in to your site as an admin, you'll also see notifications on the front end of your site.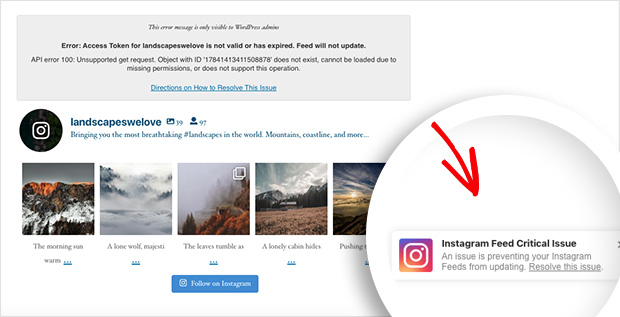 And that's not all…
WordPress Site Health Check Notifications
We've also added notifications in the WordPress Site Health tool, so you'll instantly know if there's something strange going on that needs your attention.
The Site Health Check feature in WordPress is a handy tool that helps you keep an eye on any security and performance issues that might affect your website.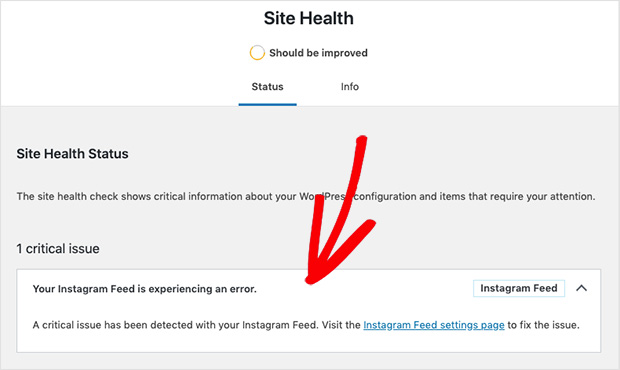 You can find it under Tools » Site Health from your admin area. From there you can see the overall health score of your site with a high score showing your site is running under optimal conditions.
Email Notifications
To complement the WordPress notifications, you'll receive an email once a week if you haven't fixed the issues with your feeds.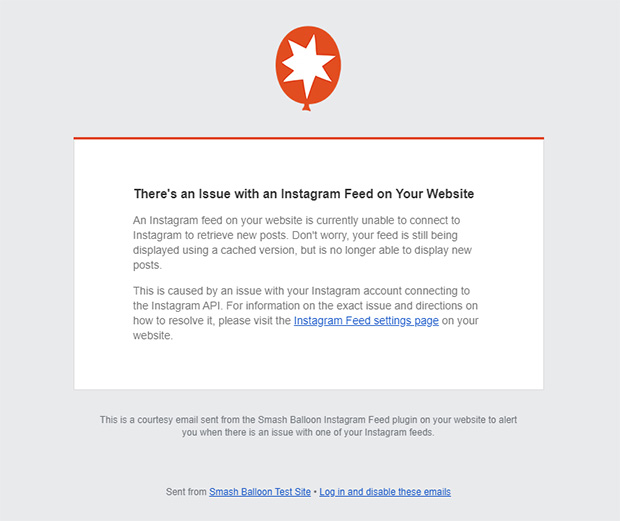 That means there's NO chance you'll overlook errors that break your feeds and cause a poor experience for your users.
That's all for today. Thanks for helping us make Smash Balloon plugins the best social feed plugins for WordPress.
We've got loads more features and updates planned for all the Smash Balloon plugins, so stay tuned and make sure you follow us on Facebook and Twitter for all the latest news.
Not a Smash Balloon user yet? What are you waiting for?