Tons of our users have told us how embedding YouTube feeds helped them boost engagement or grow their channels.
But what if creating YouTube feeds for your website was even faster and easier?
Well, our latest YouTube Feed update has you covered. You can now create new feeds using just your YouTube handles!
So, it's easier than ever to embed your YouTube channel, live stream, and even favorites list.
Let's take a closer look at this update below.
Easily Create Feeds Using YouTube Handles
In the past, you needed to enter a channel ID or username if you wanted to embed your YouTube channel, live streams, or favorites list.
While this method is simple, YouTube has been making it harder to find your channel ID or username these days.
Since Smash Balloon is committed to giving you the best possible experience when creating YouTube feeds, we came up with a solution.
On top of channel ID and usernames, now you can also use your YouTube handles when creating new feeds.
It's super easy since these newly introduced YouTube handles are easy to find and fully customizable – no need to copy and paste complicated IDs.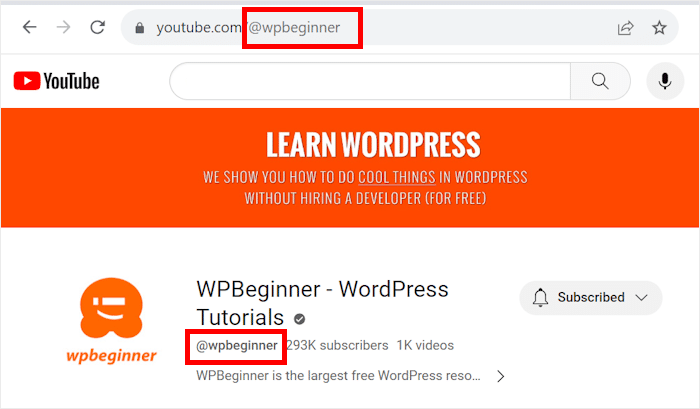 To use this feature, select one of these feed types when creating your feed:
Channel
Favorites
Live Streams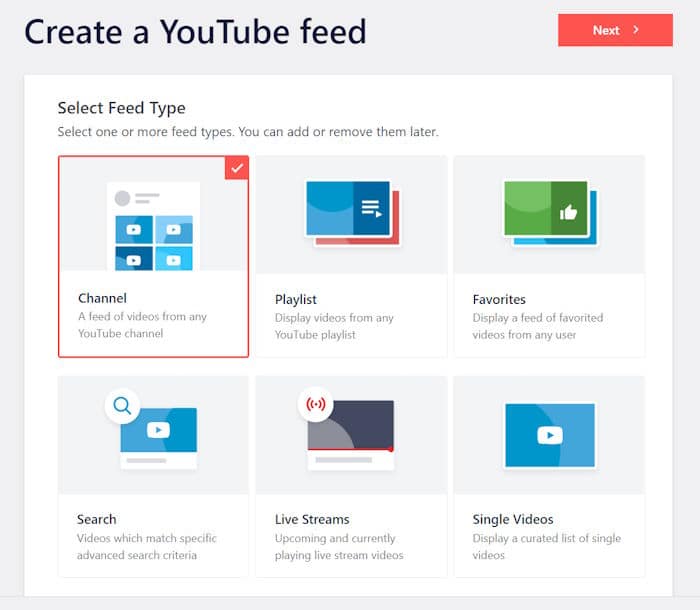 After you do that, you can just enter your YouTube handle into the field – just like you used to paste your Channel ID or username.
Finally, click on the Next button to continue.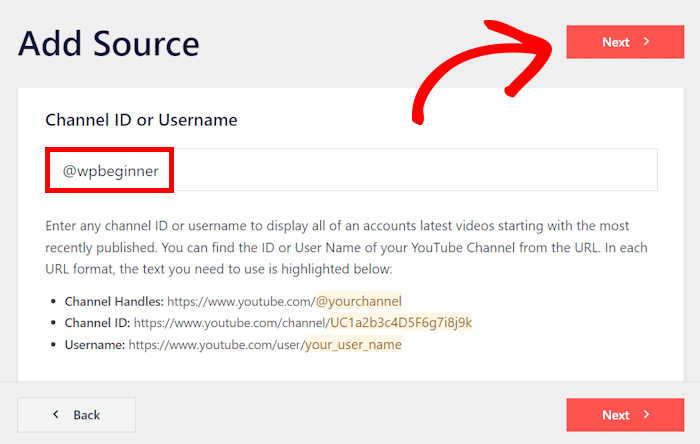 And that's it! YouTube Feed will handle the rest and automatically import your videos or live streams and create a YouTube feed.
Create Your YouTube Feeds Easily and Quickly
With this latest update, you now have 3 convenient options to create your YouTube feeds – traditional YouTube channel IDs, YouTube channel handles, or usernames.
This versatility lets you quickly set up your YouTube feeds using the method that best suits your preferences, so it's more user-friendly than before.
As a result, it's easier for you to get more viewers and subscribers for your YouTube channel by displaying your YouTube feeds on your website.
Want to boost your site's engagement?
You can show your favorite videos on your brand's website and keep visitors watching your content.
Just use your personal account's YouTube handle to create and embed a YouTube feed with your favorites list.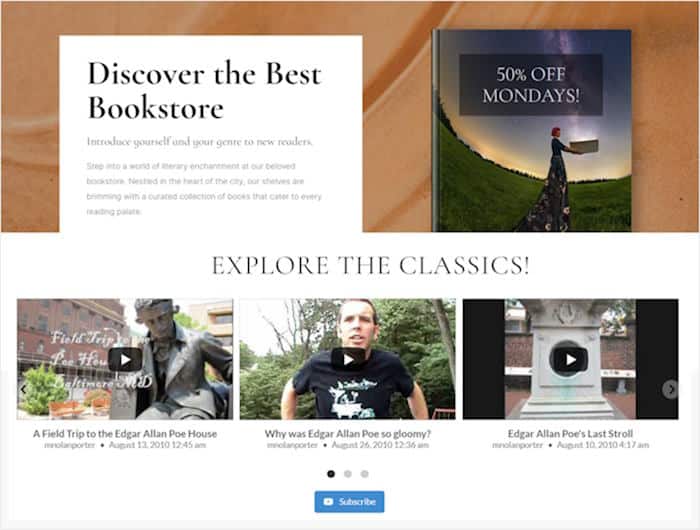 In just minutes, you can boost your site's engagement, keep visitors on your site, and get more conversions.
On top of that, this feature makes it simpler to promote live streams for an announcement, sales, or any special event.
Once you start your live stream, use your YouTube handle to quickly create a live YouTube feed.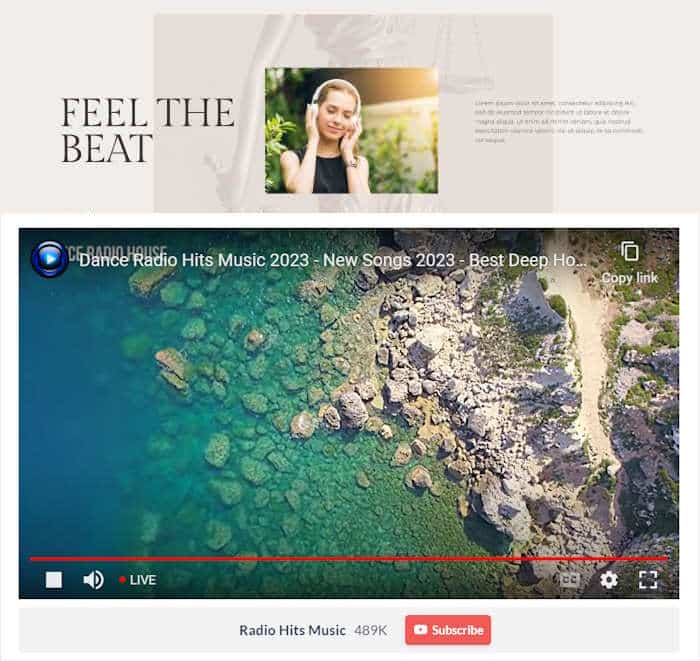 You can then start getting more viewers for your stream and convert visitors into dedicated customers.
Display YouTube Feeds With Ease Today
As you can see, we're constantly taking steps to make sure you guys have the best YouTube feed plugin out there.
Ready to check out this amazing new feature?
Just open your website and then update to the latest version of the YouTube Feed plugin.
To earn more about this update and the YouTube Feed plugin, you can check out the plugin's documentation here.
Like always, we're excited to hear your thoughts about this update. Your feedback allows us to improve the plugin and help you guys even more.
Have any questions? Feel free to reach out to our customer support team here.
If you aren't a part of the Smash Balloon community yet, this is the perfect chance to get started.
Grab your copy of YouTube Feed Pro to grow your business with the best YouTube feed plugin in the market.