It is currently only possible to display events that you are a host of and are from a Facebook "Page" that you have created a separate Events Access Token for. To do this, please see the Page Access Token instructions. To display events from Facebook pages that you're not an admin of see this FAQ for a workaround.
The Custom Facebook Feed WordPress plugin makes it easy to display events directly from your Facebook Page or Group.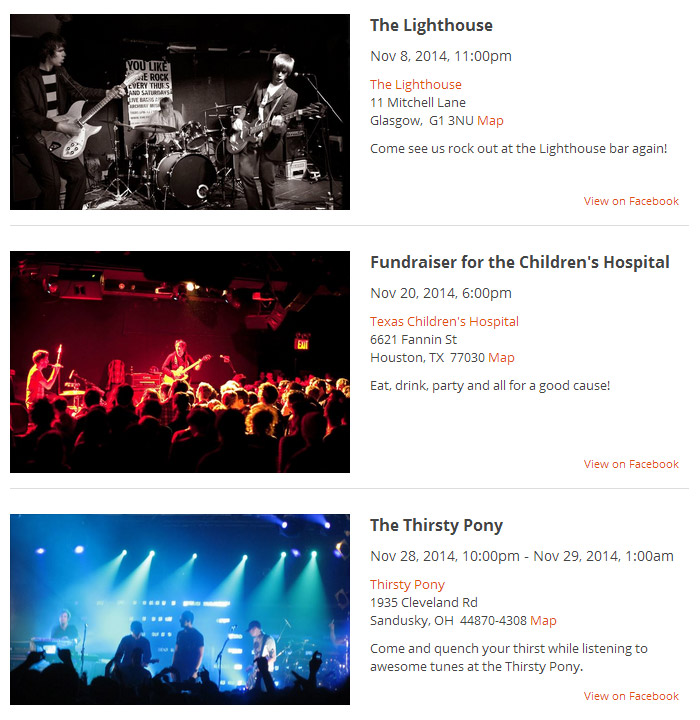 How to show events
1) Open the Plugin configuration page, and click the Add New button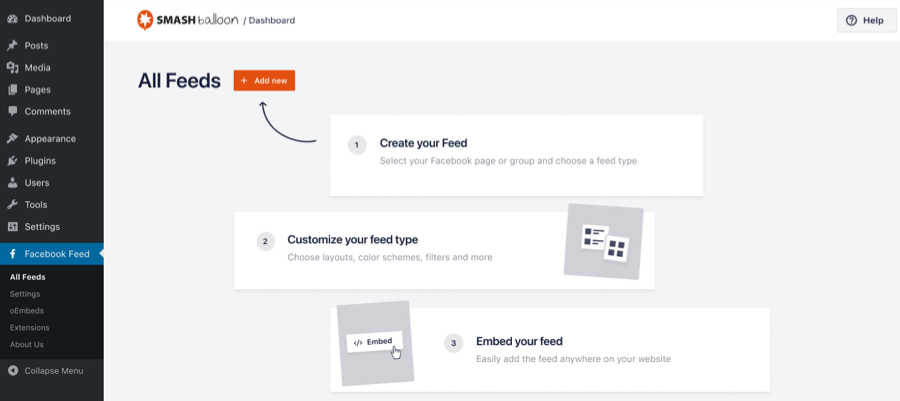 2) Select the Events type, then click Next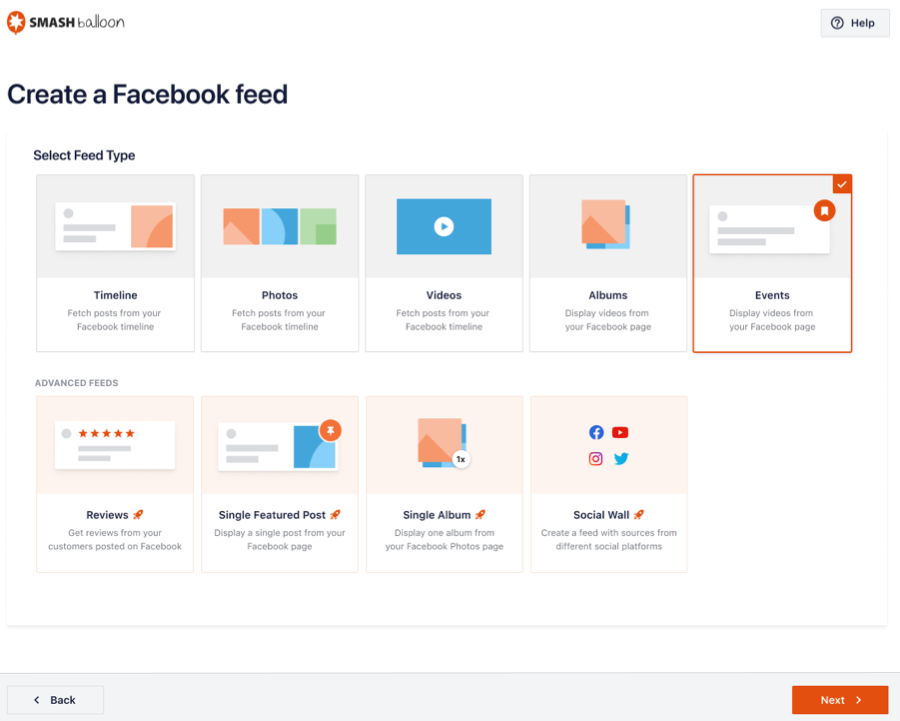 3) Click the Add New to connect your Page or Group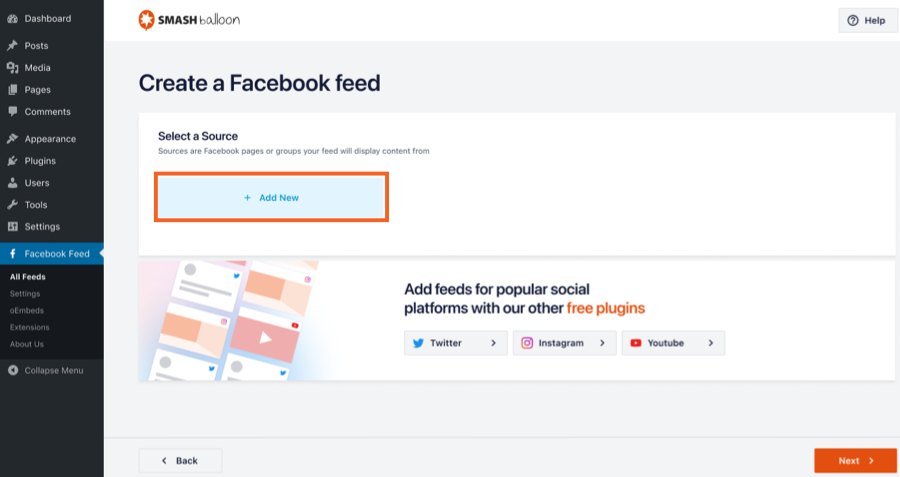 Note: To display events you will need to create a specific Page Events Access Token for which we have outlined instructions here.
4)  Add the ID and Access Token generated following these instructions. Click Add Source.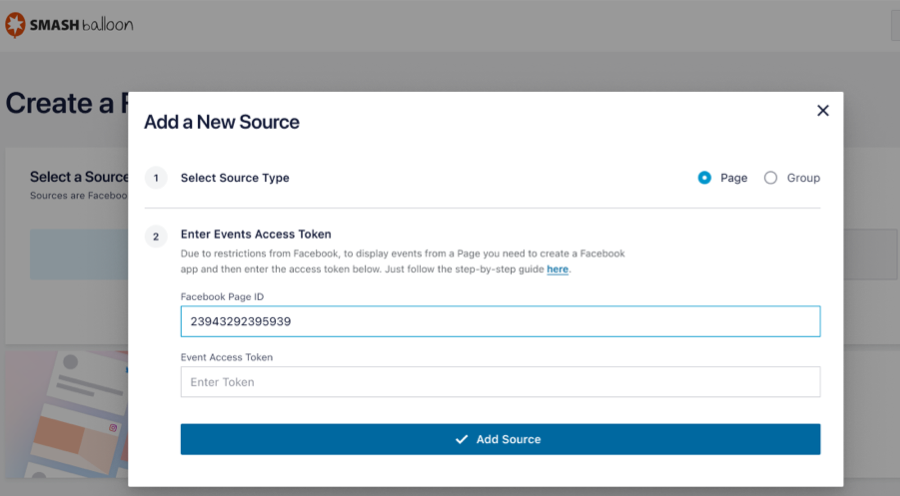 5) Add a name to your feed and customize it using the options on this screen, then click Save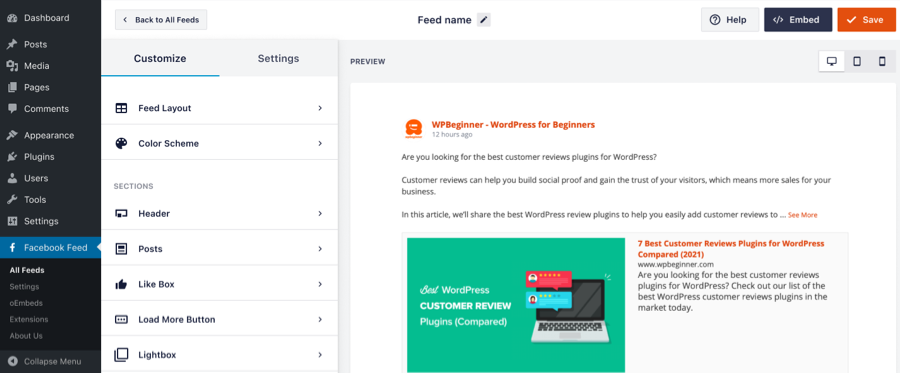 6) Once you're ready to embed your feed, click the Embed button and copy the shortcode.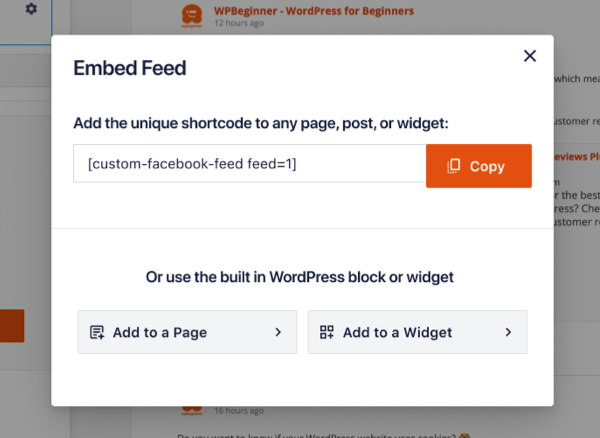 7) To find the shortcode you need to use to display this feed click All Feeds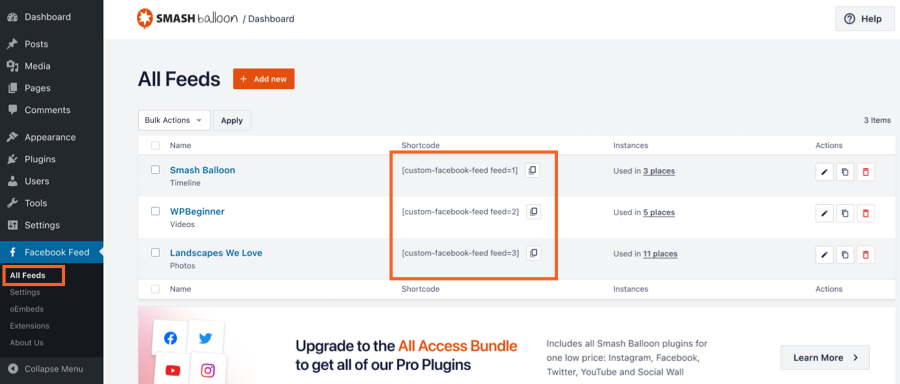 ---
Events from multiple different Facebook pages
To combine events from multiple different Facebook pages into one single feed you would need to use our Multifeed extension. This allows you to specify multiple Facebook IDs and can then merge all of the events into one single feed, ordered by date.
---
Displaying specific single events
To display specific events you need to use our Featured Post extension. This allows you to display single posts or events based on their ID
---
Event Settings
The plugin contains a range of settings that allow you to control how events appear. These options are available on the specific feed's Customize page within the Facebook Feed plugin.
Number of events to display
This is the same setting used when choosing how many Facebook posts to display. You can find these settings under Facebook Feed > All Feeds > Select the events feed settings > Feed Layout > Number of Posts.
If you have any issues setting up or using the plugin then check out our support section for solutions to common problems.  If you need help beyond that, then you can also open a support ticket here on our website.
Was this article helpful?