The Multifeed extension adds the ability to display posts or events from multiple Facebook pages in one single feed. The posts are ordered by date with the newest posts at the top.
Below are a couple of screenshots of the Multifeed extension in use:
Each post can be styled independently based on the author: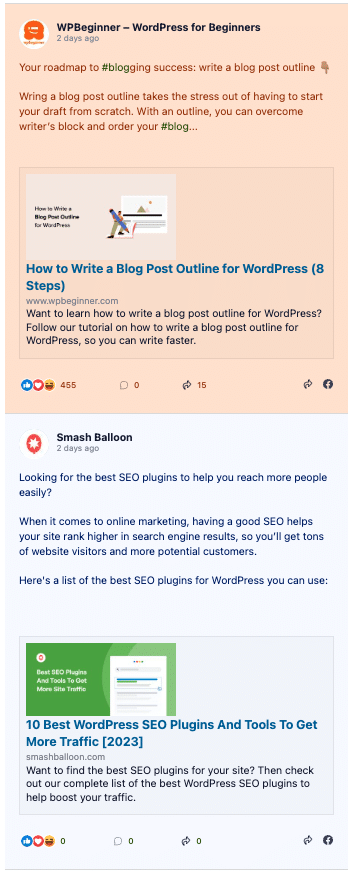 Aggregate news content from different Facebook pages in which you are the admin of into one feed: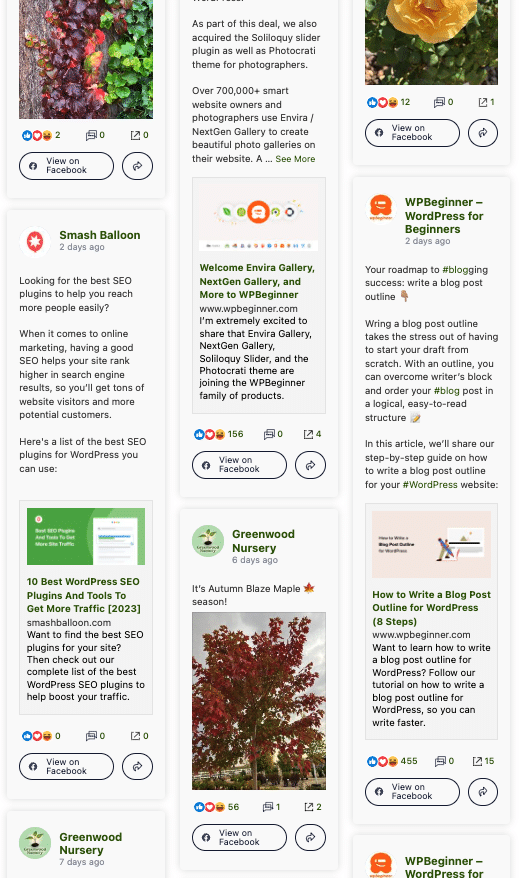 See our documentation for directions on how to use the extension.