Known issue: Error: (#200): Due to some sudden Facebook changes Access Tokens from new Facebook apps are temporarily unable to access the Facebook API. If you already have a Facebook App set up then you can use that app to obtain a Page Access Token below. If you are creating a new app then unfortunately the token will not currently work. We apologize for any inconvenience this may cause.
Important: Please note that you can only obtain a Page Access Token if you are an admin of the Facebook page. How to become an admin.
1) Set up a Facebook App by following the directions here. You can skip the final step as you just need the App ID and App Secret from your App. Paste them into the fields below.
2) Go to developers.facebook.com/tools/explorer/ and select the same app you set up in step 1 from the Application drop-down list show below: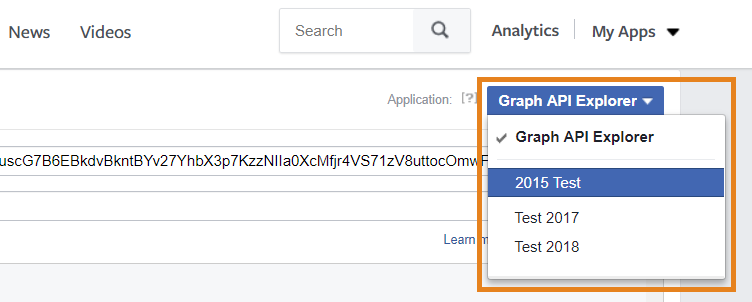 3) Click the Get Token button and in the Page Access Tokens section select the Facebook page you want a token for.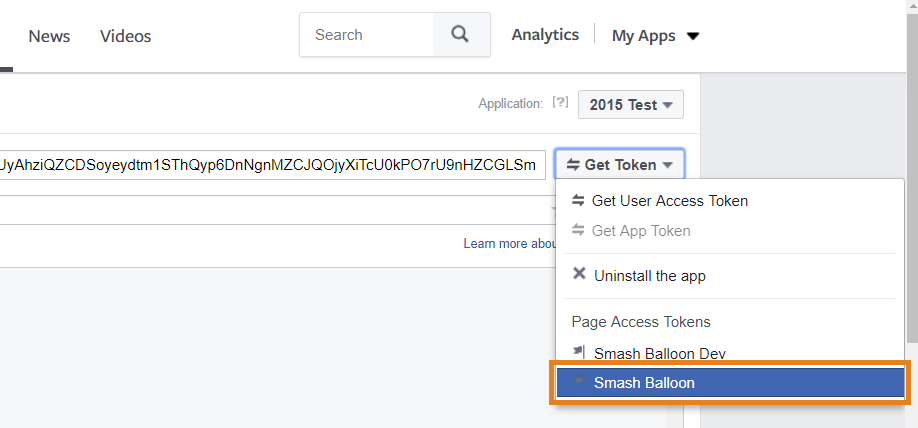 4) Copy and paste the Access Token provided into the field below and click Extend my token.