Due to recent Facebook API changes, it is not currently possible to display events from Facebook pages using the Facebook API. As a temporary workaround for displaying events, you can use the Facebook "Page Plugin" widget, which is an official Facebook widget that they embed in an iframe.
First, enter your Facebook page URL and then replace "timeline" with "events" in the Tabs settings, as shown below: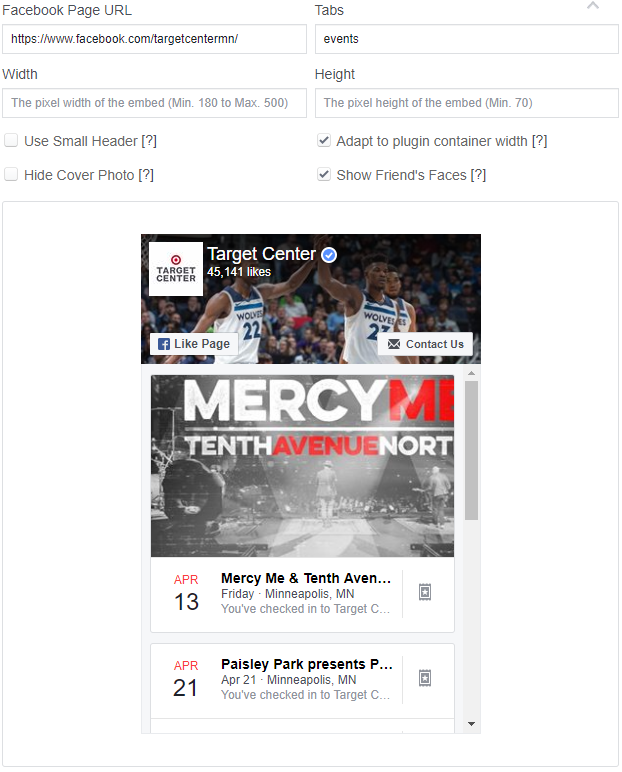 Then, click the "Get Code" button, and select the "IFrame" option at the top: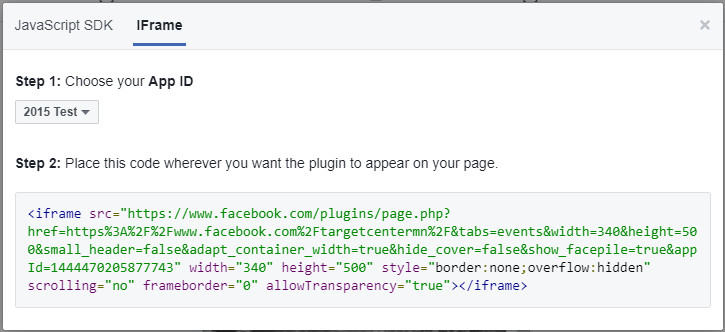 You can then copy and paste that code into your website page, post, or widget, to display the events.
Please note that as the widget is an official Facebook widget which is embedded in an iframe then there is no way to control the style or appearance of the widget beyond the options on the Page Plugin generator page.