Below version 6.0
1) In order to use the new Instagram Hashtag API you must first have an Instagram Business Profile. See here for directions on how to convert a Personal profile into a Busines profile.
2) Once you have a Business Profile, use the 'Connect an Instagram Account' button on the plugin Settings page to connect it.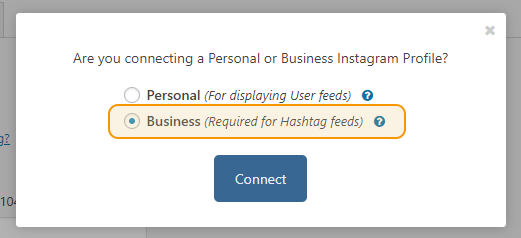 3) You can then display your Hashtag feed just like before; selecting 'Hashtag' on the settings page, or using type=hashtag in your shortcode.