An Instagram Business Profile is required by Instagram in order to access their new API, which includes both hashtag and tagged feeds. If you are displaying a User feed from either a Personal or Business account then you don't need to convert to a Business Profile, you can use you can simply connect your Personal account in the plugin instead. The only time that a Business Profile is required is if you are displaying a Hashtag or Tagged feed.
Converting an Instagram Personal Profile to a Business Profile
1) In order to create a Business Profile, Instagram requires you to have a Facebook Page that you can connect to it. This may seem strange, but Instagram is owned by Facebook and the platforms are becoming more intertwined. If you don't have a Facebook Page then you'll need to create one.
2) Once you have a Facebook Page, log into your Facebook account and go to your Facebook Page. Then copy/paste the following onto the end of the URL: settings/?tab=instagram_management so that it looks like this: https://facebook.com/[YOUR-FACEBOOK-PAGE]/settings/?tab=instagram_management
3) Click the "Log In" button under the "Add your Instagram to get started" section


4) Log into the Instagram Business Profile you want to connect
5) Once connected, follow the prompts to set up your Business Profile
Note: If the "Set up your business profile" modal pop-up window does not appear. Try reconnecting your account with the steps in this FAQ.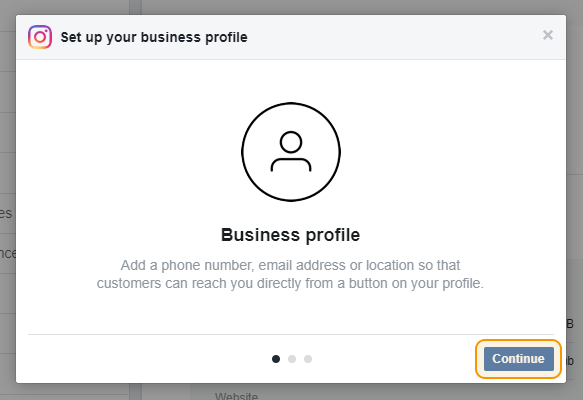 6) You only need to enter one type of contact information; either email, telephone, or address.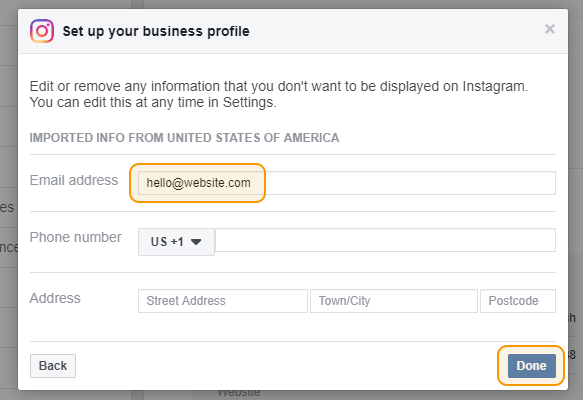 7) Business Profile Setup is complete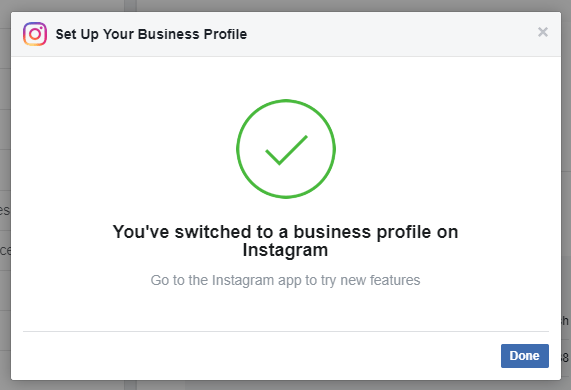 8) Now use the "Connect an Instagram Account" button on the plugin's Settings page to connect your Business Profile, as shown below: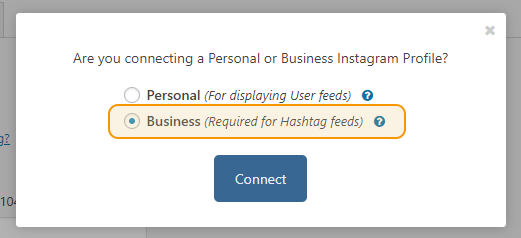 Known issue: A bug in the new Instagram Hashtag API is currently causing an issue for some Instagram accounts and returning the error "The requested resource does not exist". Please see here for more information.