Instagram Standalone Setup and Configuration
1) Once you've purchased the Instagram Feed Standalone Version you'll be presented with the purchase confirmation screen which displays your license key and a link to download the plugin. This information is also emailed to you at the address which you provided during checkout. Take note of your license key and click on the download link to download a zip file of the plugin.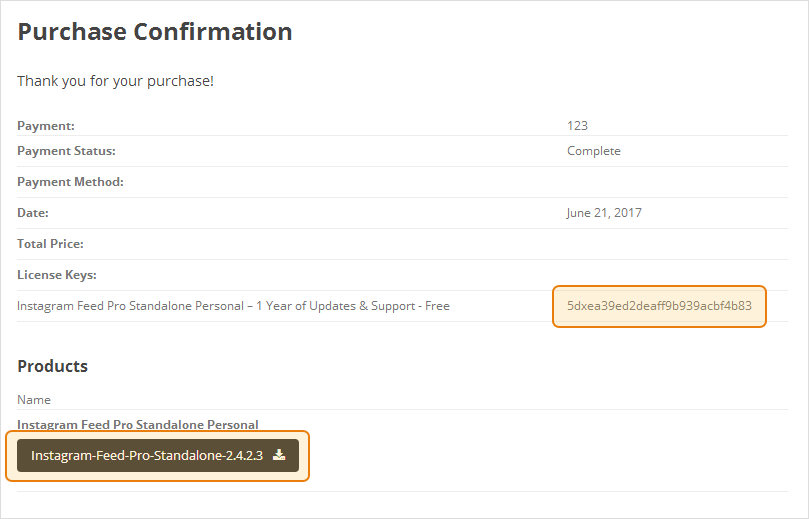 2) Once you've downloaded and unzipped the plugin zip file, you'll see the following file structure:

The two main files are example.html – which contains an example of how to integrate the feed into your website, and multiple.html – which contains an example of how to show more than one feed on the same page.
3) To configure your individual feed settings, you'll see the following after opening example.html in a text editor: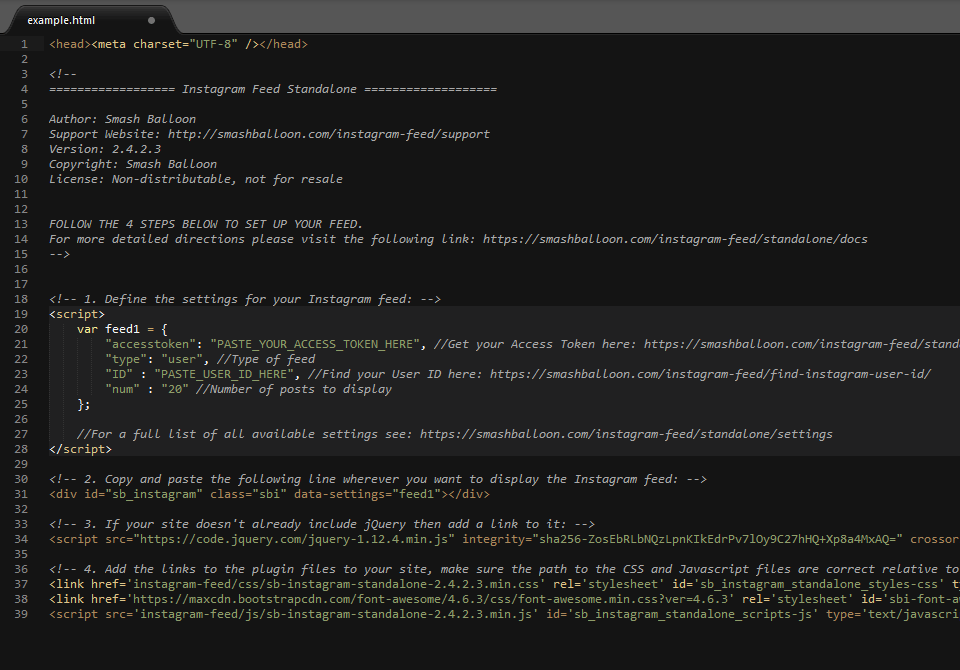 4) Enter your Access Token and Instagram User ID where directed, as shown below.
Use this tool to get an Access Token: Standalone Access Token Tool
Use this tool to find a User ID: User ID Tool


5) Copy and paste the entire contents of the example.html file (you can exclude comments) into your web page, page editor, widget/module, or anywhere else on your site or CMS that accepts HTML code.

6) Upload the "instagram-feed" folder that comes with the plugin source files to your web server using an FTP client.
NOTE: If you are unable to access your server to upload files, or would prefer to host the source files elsewhere, then you can upload these files to another location. See our guide to using Google Drive to host the files for the plugin. If you have questions or issues regarding this; please Contact support.

IMPORTANT:
Change the file paths in the code that includes the files in your page to reflect the location of the files on your site:

7) View the page in your browser to see the feed being displayed. Below is an example of how the default demo page looks using the '13460080' Instagram feed ID: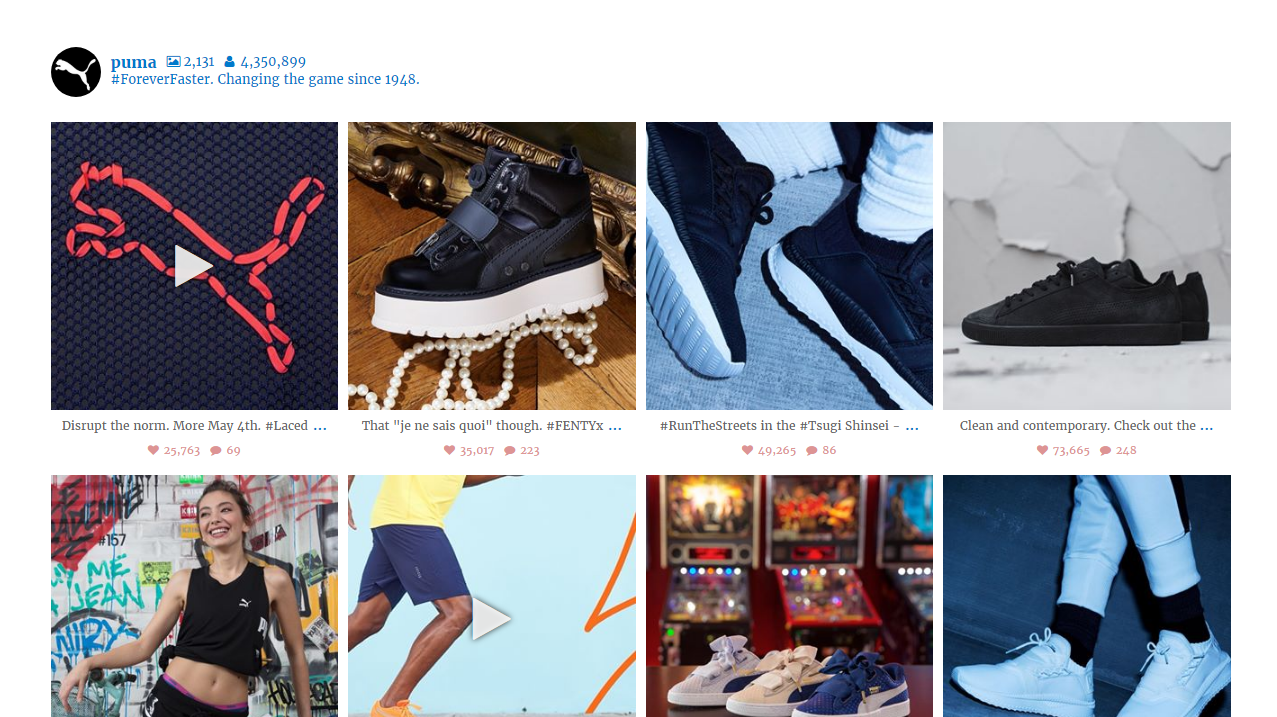 8) You can customize the plugin by adding customization options to the feed options object. A full list of available customization options is available on the Instagram Feed Standalone Settings page.