Below version 6.0
If you would like to create a "Shoppable" feed, where the images in your feed link to other pages on your site rather than back to Instagram, then use this tutorial. Please note that this feature is available in version 2.4 or higher.
1) Check the box on the Customize tab for Link Posts to URL in Caption or use this shortcode setting [instagram-feed captionlinks=true]
2) Add the full URL of the page you want your Instagram post to link to in the caption for that post on Instagram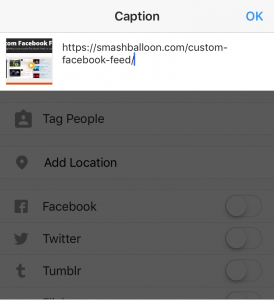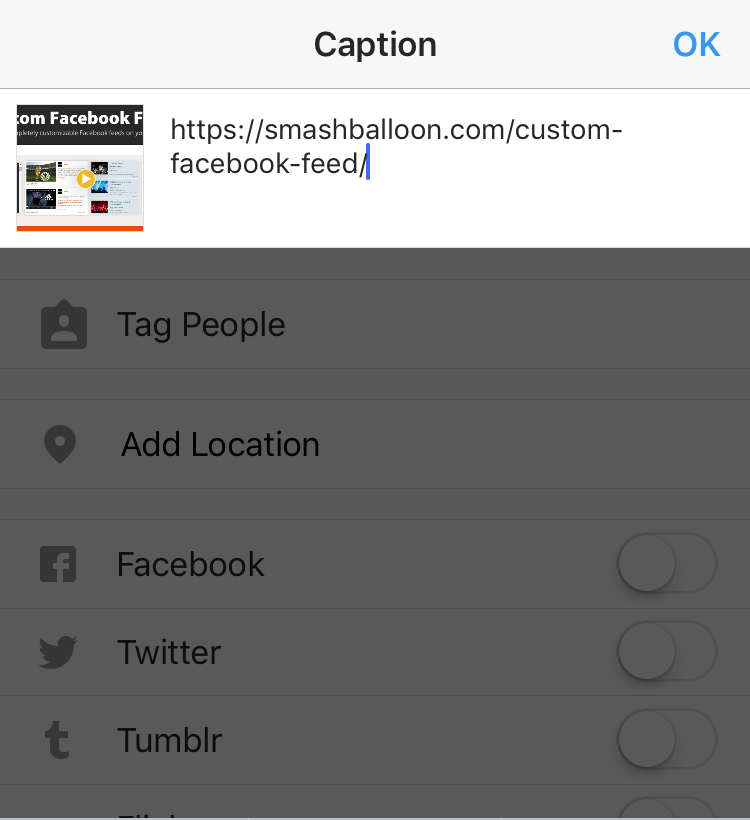 3) Display your feed on a page. The lightbox will be disabled and the posts will link to the URL in the caption.
4) If you'd like to encourage traffic from your feed on instagram.com back to your website, you can add a link to the page with your "Shoppable" feed in your profile.