Installing and Configuring the Custom Facebook Feed WordPress Plugin
Watch the video below for an overview of how to setup and use the WordPress plugin, or scroll down for step-by-step written instructions.
1) Once you've purchased the Custom Facebook Feed plugin you'll be presented with the purchase confirmation screen which displays your license key and a link to download the plugin. This information is also emailed to you at the address which you provided during checkout. Take note of your license key and click on the download link to download a zip file of the plugin.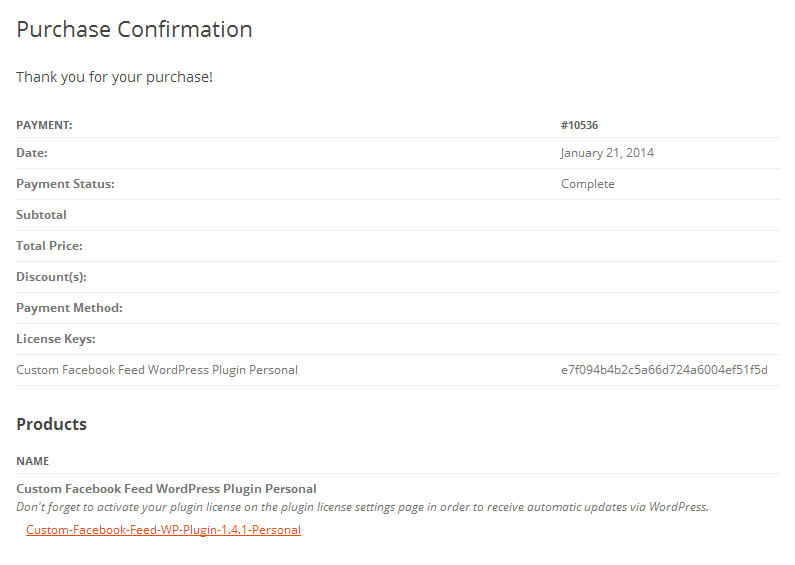 2) Once you've downloaded the zip file there's no need to open it. You'll be uploading and installing this zip file directly to WordPress.
Note: If you're on a Mac then your OS may be set up to automatically unzip zip files when downloading. You can zip the files up again by just right clicking on the folder containing the files and clicking 'Compress'. Alternatively, you can download the zip directly from your account.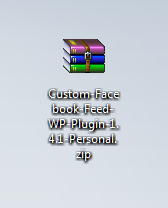 3) If you are using the free version of the WordPress plugin then be sure to deactivate it prior to installing the Pro version.
Note: To transfer your settings from the free version to the Pro version just do the following:
1) Check the 'Preserve Settings when plugin is removed' setting, which can be found in the following location in WordPress: Facebook Feed > Customize > Misc > Misc Settings
2) Remove the free version
3) Install and activate the Pro version
To upload the Pro version of the plugin click 'Add New' at the top of your WordPress Plugins page.

4) Click Upload at the top.

5) Browse to the zip file which you downloaded when you purchased the plugin and click Install Now.

6) Activate the plugin.



7) You'll now see the Facebook Feed menu appear in your WordPress menu. Navigate to the Settings page and click on the License tab to enter your license key.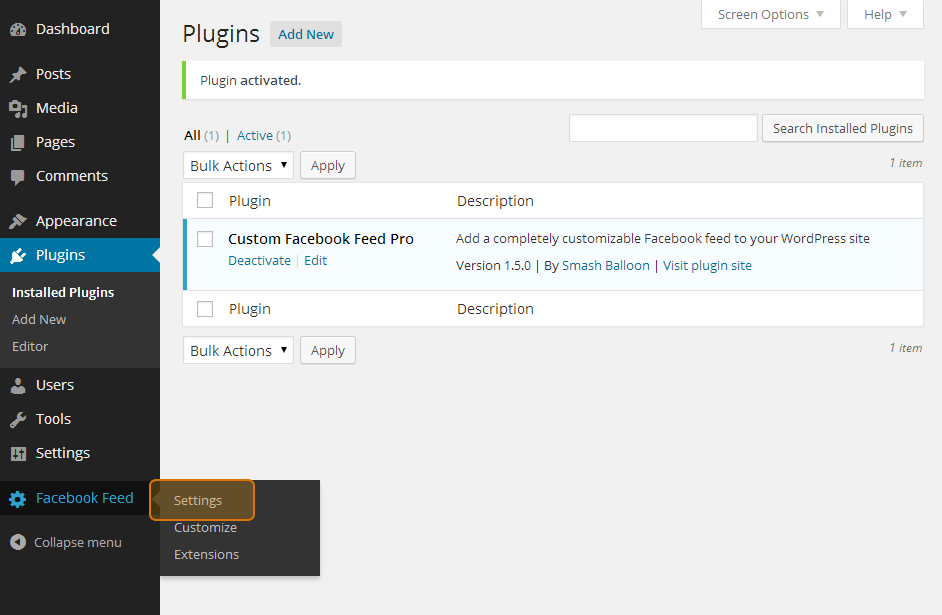 8) Paste your license key into the field and click Save Changes.

9) Click Activate License.
10) Click on the Configuration tab and enter your Facebook Page ID.
If you don't know the Page ID of your Facebook page then click here for instructions on how to find it.
Please note that you may also use your own dedicated Facebook Access Token in the plugin if you wish, rather than using the shared one that's built in. If you would like to use your own but don't have one then you can follow the Access Token instructions to get one.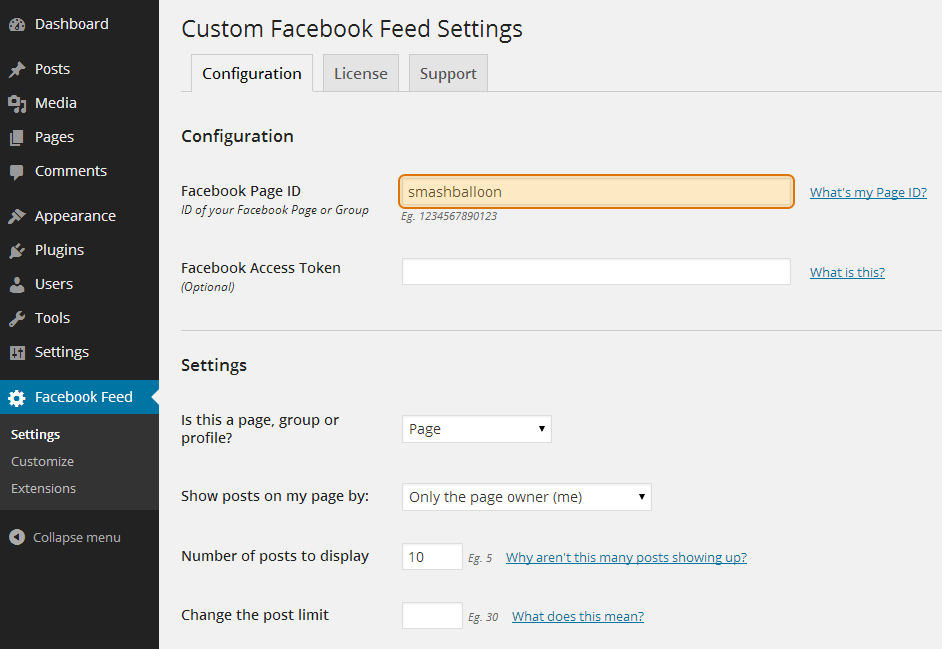 11) To display your feed copy the shortcode under the Displaying your Feed section and paste it into a page, post or widget, as shown below.

12) You can display multiple Facebook feeds on one page and specify options within the shortcode. Click here for a full list of shortcode options.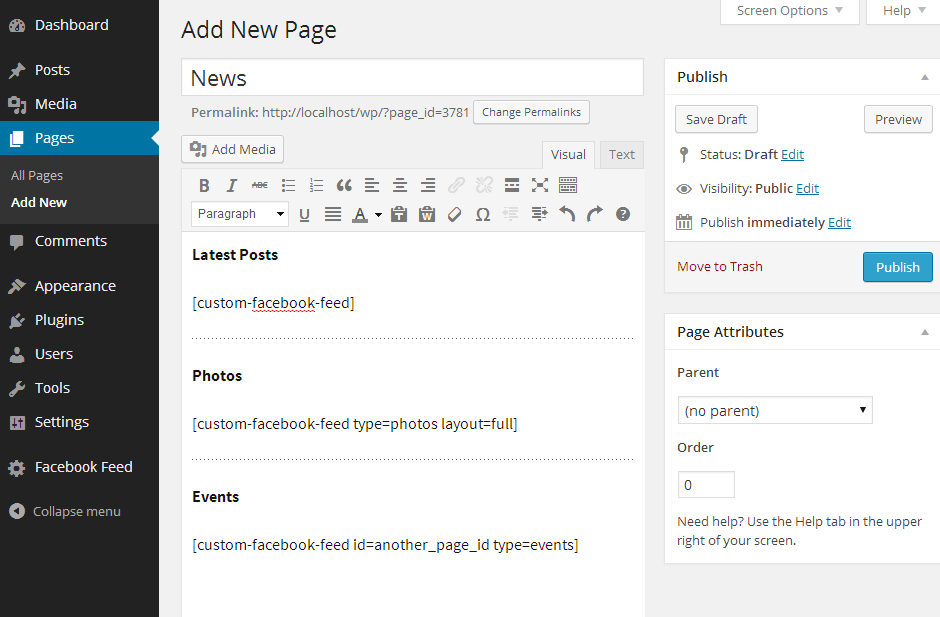 13) Navigate to the 'Customize' page to customize your feed.