1. Once you've purchased the TikTok Feed plugin, click on the "Downloads" tab to download the plugin. Your download link, license key, and purchase information are also emailed to you at the address you provided during checkout.
2. Once you've downloaded the .ZIP file, there's no need to open it. You'll be uploading and installing this .ZIP file directly to WordPress.
3. If you are using the Free version of the TikTok Feed plugin, then be sure to deactivate it prior to installing the Pro version. After installing the Pro version, the free version can be deleted.
4. To Install the Pro version of the plugin, navigate to your WordPress dashboard > Plugins > click the Add New button at the top of the page.

5. Click the Upload Plugin button at the top.

6. Browse the .ZIP file on your computer and click the Install Now button.

7. Click the Activate Plugin button

8. You will see the TikTok Feed section appear in your WordPress menu. Click on it and enter your license key.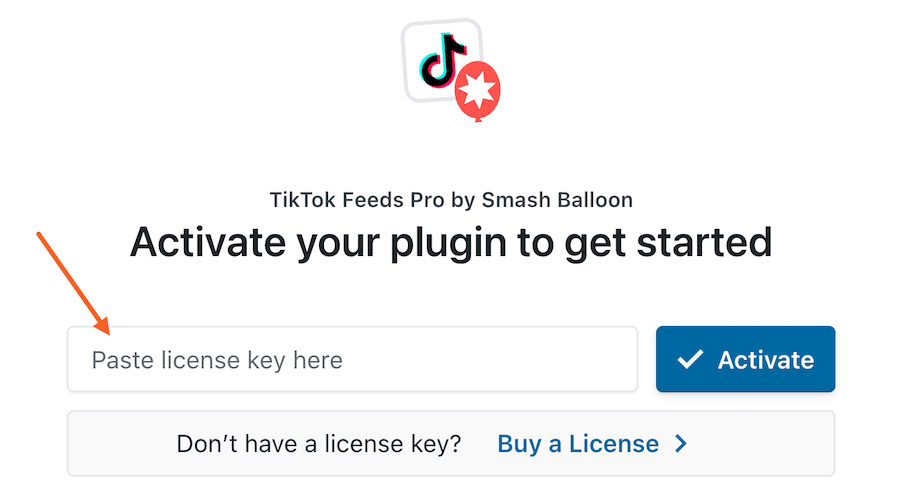 9. Paste your license key into the field and click the Activate button (It may take a few clicks before it shows Active). Then click the Save Changes button.
If you need more details on how to create your feed, please check this guide here.
Was this article helpful?