Due to the recent Facebook API error that has not been resolved, we have created a workaround to get future events working properly. This requires an additional Calendar URL called iCal from your Facebook page in addition to the Events Token.
Where to find the iCal URL?
To find the iCal URL, first log into the page you want to manage on the Facebook website.
In the top right corner, click your profile picture
Select See all profiles
Click on the page you want to connect
Once logged into the page in question, go to the events calendar (click here)
In the top right you will see a button labeled Add to Calendar
Right-click this button and select Copy link address.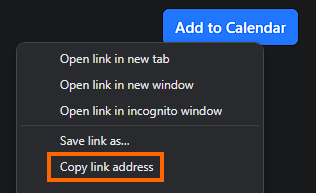 A valid iCal URL looks similar to this:
https://www.facebook.com/events/ical/upcoming/?uid=100021155301367&key=getZCE1VR3MA53S3
Copy this link address to a temporary location or add it directly to the source connection process when creating or updating your events source.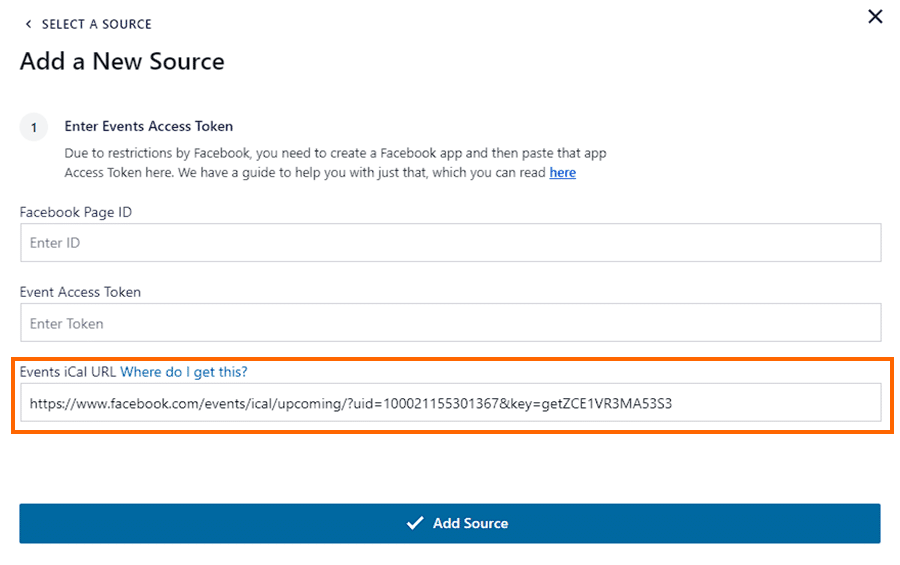 Was this article helpful?