Step 1
Creating a Facebook Developer Account
Already have a Facebook Developer Account? You can
skip to Step 2
.
Trying to renew an existing token? Follow the steps here instead.
Go to developers.facebook.com and click on Log In in the top right. Log in using your personal Facebook account.
Note: You must use the username and password from your personal Facebook profile. Facebook doesn't allow businesses to register as developers, only individuals.

If this is your first time signing in to the Facebook Developer portal then click on Get Started. Registering is a quick an easy process which will take less than a couple of minutes. If you're already registered then you can skip ahead to step 2.

Click Continue.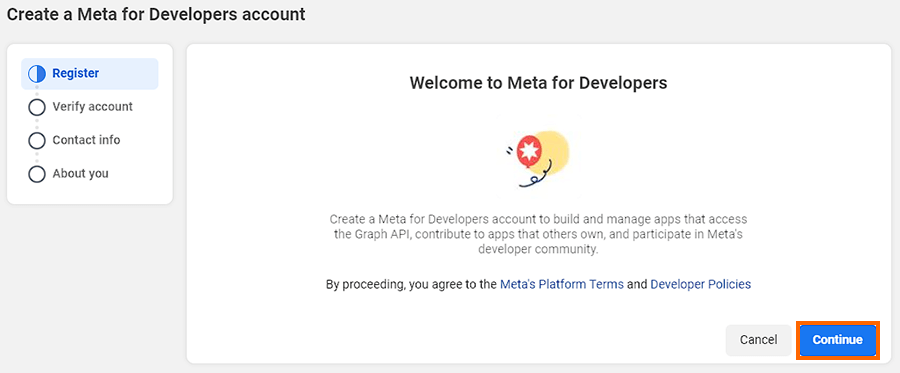 Enter your phone number details and click Send Verification SMS. In the next screen enter the verification code sent to your phone.

Confirm your email address by clicking Confirm Email.

Pick what describes you best, it is not important for the next steps. Click Complete Registration. You will be sent to the app screen. Continue to Step 2 below.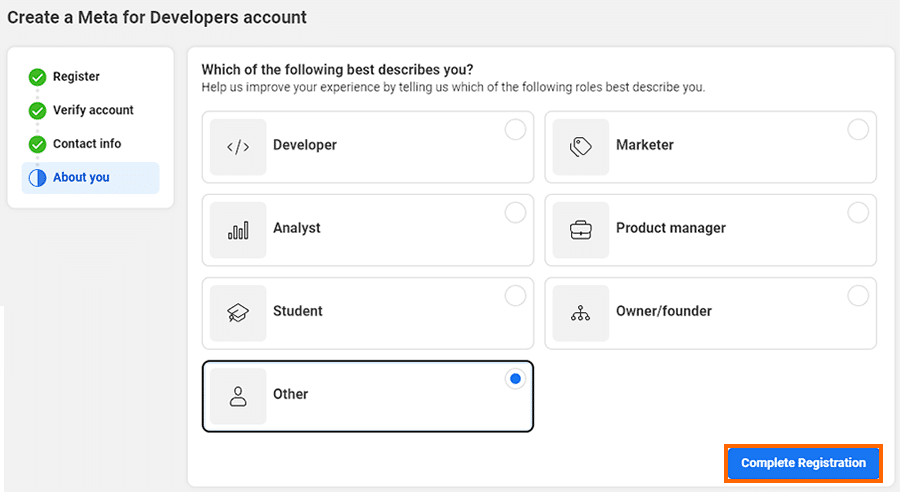 Was this article helpful?