You can easily display reviews from Trustpilot using our plugin. This feature is available for the Plus license, Elite license, and All Access Bundle. To set up your feed, follow the steps below:
1) Navigate to Reviews Feed > All Feeds and click the Add New button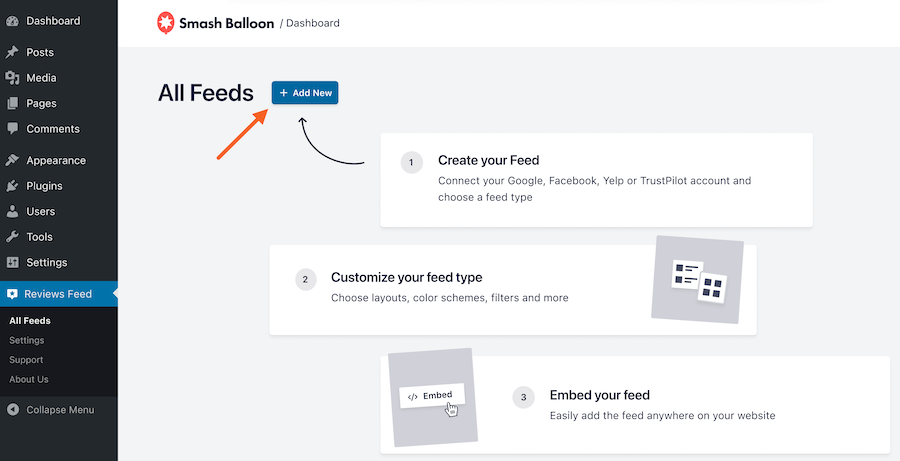 2) On the Add Source screen, click the Add Source button
3) Select TrustPilot and click Next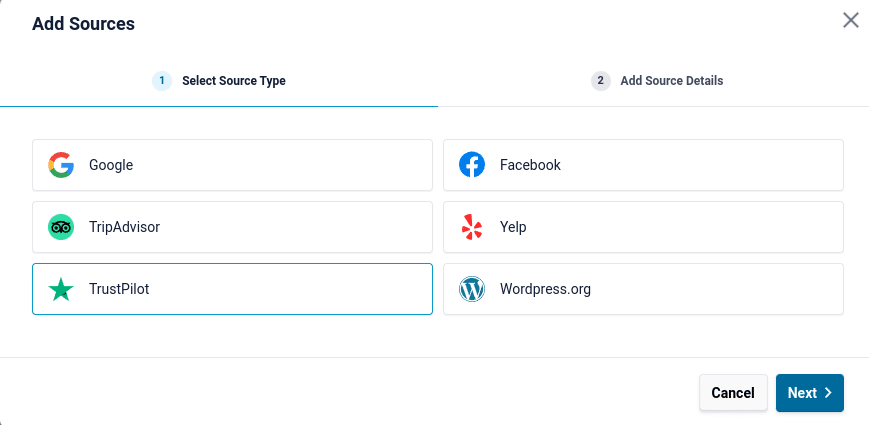 4) Enter the URL of a Trustpilot listing, for example https://www.trustpilot.com/review/wpforms.com
5) Select the source you added and click Next

6) Select your favorite template or use the default one (this can be changed later)
7) Customize your feed. Once you are done, click the Embed button and copy your shortcode. You can use this shortcode to display the feed on any part of your website.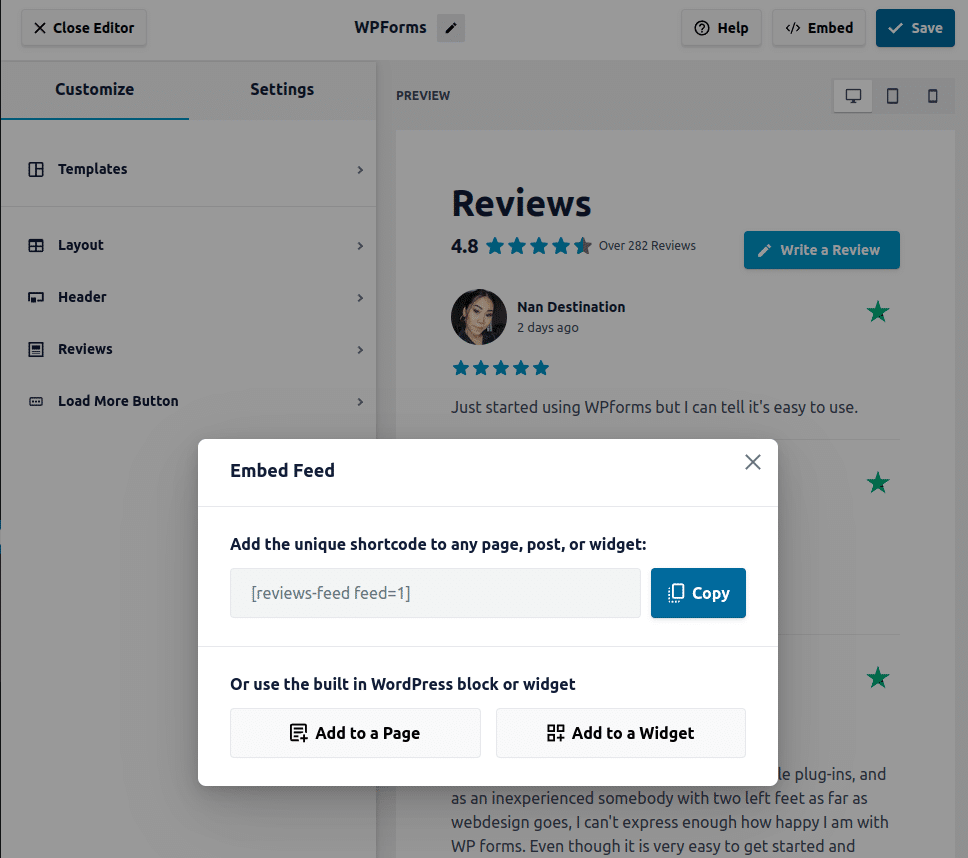 Was this article helpful?