To create a Google Places API key to use with our Reviews plugin, follow the steps below.
1) Go to Google's Cloud Console Billing page, and set up a new billing account to your Places API key.
2) Open the Google Maps Platform page.
3) From the drop-down menu at the top of the page, create a new project.
4) Enter a name for this project and click "Create"
5) Navigate to "Credentials" on the left side of the screen, then click the "Create Credentials" option, and select "API Key" (Make sure the correct project is selected on the drop-down menu at the top of the page).
6) Once your API key is active, you can copy it and use it on the Reviews Plugin. 
7) Optional: If you would like to restrict your API key to ensure it can only be used for the Reviews Feed plugin, click on the API key name to edit it and add http://reviews.smashballoon.com/* to the Website restrictions.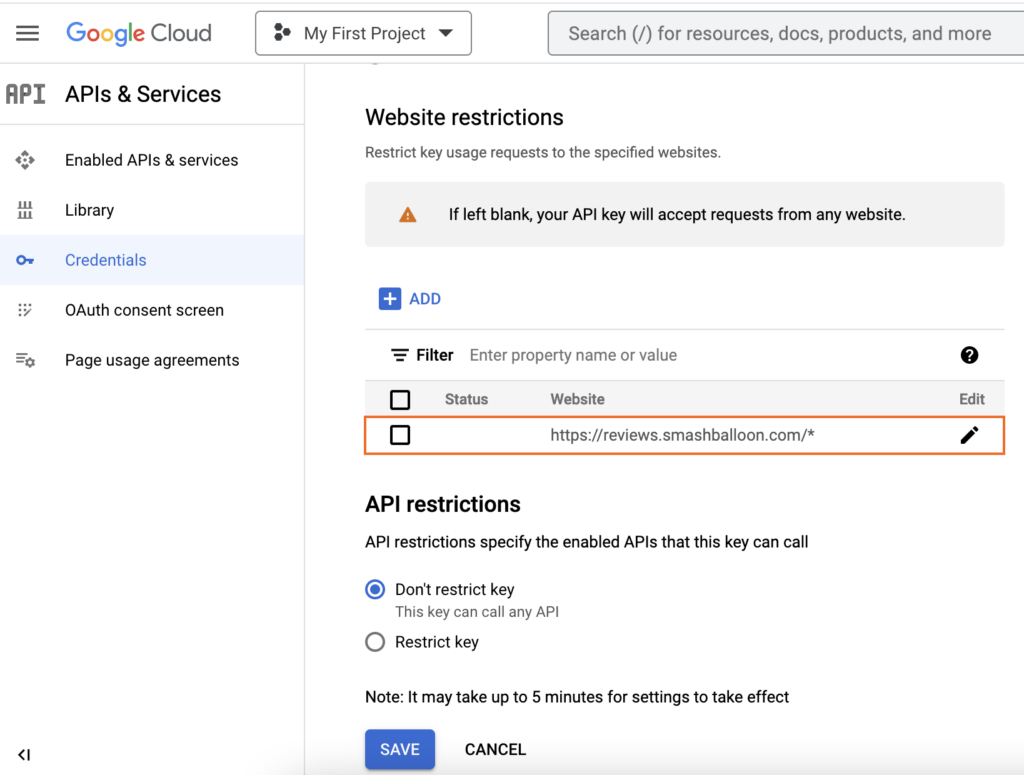 Was this article helpful?