REVIEWS
Why over 1.75M Million People love our Plugins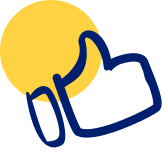 We have a favorite weatherman who posts on Twitter and we wanted only the latest tweet to appear on our site. This plugin allowed us to do exactly that.


Great plugin! Easy to use!


What more could you ask for? The Custom Twitter Feeds (Tweets Widget) does exactly what it says it will do – automatically tweet your new posts each and every time. It's a great "set it and forget it" plugin that takes care of one more task for you.


I've been using this plugin for my organization's website for about 1.5 years now. Has been really easy to use and set up. So far everything is all good. I think my Instagram plugin has given me more issues, so I'd definitely recommend this if you need a clean way to display your Twitter feed.


Simple setup and easy to follow to get it running.


plugin works. keep it up.


There are so many choices of plugins and it's hard to know what to use and what to purchase. It can be hard to put an independent site together then lose everything when things become outdated, purchased or free. I'm getting to the point.


The best.


Have used for years over many WP updates! Works great!


Great tool to add fresh content to my site.


I love it. just the fact that it can add it to my website and it looks good, its a pus. just wish it has more free stuff


Adds massive extensibility and control over the social media feeds on your website. Fantastic, swift support from friendly developers – highly recommended.


Does what it claims to do


This is a very nice plugin and does shows real time feeds on the website. We have configured it to show as per the hashtag on the page and it is working absolutely fine. Thanks team for creating it.


An easy start, but still very customizable. That makes it complex, but luckily, you don't have to understand all the options.


Plenty of customization options, easy to configure, and keeps chugging along with no real need for maintenance. Excellent plugin!


Works with a minimum of fuzz and settings.


Thank you for creating such a wonderful Plugin. It helps to expand my articles to a wider audience. Sharing is Caring.


Have really liked this Twitter feed.


The customer service was incredible. So polite and helpful at the same time.
Learn more about our products