REVIEWS
Why over 1.75M Million People love our Plugins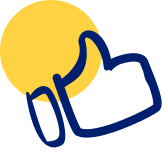 This is a great plugin and was easy to setup on my site. Thanks 🙂


Ajudou muito!


I was first thinking that i would face any new plugin headache, but this Smashballoon helps reliving my worry alot. Nice integration, my IG feed on my page is flawless, still many options to learn and utilize but step by step. Fully recommended ! I love it!


Perfectly do what it is meant for


O plugin entrega o que promete.


Great app and very easy to configure and set up!


I've been using this plugin for quite some time and have been very happy with its performance. At some point over the last few weeks, I noticed the plugin stopped showing my IG pictures. I asked support about it and Manuel quickly determined and resolved the issue. In a follow-up, Manuel explained very clearly what happened and how I can resolve it should it happen again in the future.


great customer support when it comes to trouble shooting. Even on the free version.


like it


Seems to work well


Un plugin essenziale e dinamico. Quello di cui avevo bisogno!


Great Plugin and very good support!!


Excelente, excelente, excelente


Does exactly what it is meant to do, in a perfect manner


This is exactly what I needed. Shows a beautiful feed and is super smooth.


nice and easy to setup


Mit dem neuen Update 6.0 wurden alle meine Wünsche erfüllt ! Top Plugin – eines der Besten !!!


Put it simply, all I wanted was to display my IG feed in a column next to my blog. I installed the plugin, went to the settings, attached it to my account, told it to display 3 images, and jumped to Appearance, moved a text box widget over to the sidebar and copied into it. It didn't work. Not sure why. Then I spotted the Instagram Feed widget that the plugin had added. Moved that over and added the code, and it worked! So I'm happy. I can't remember how long it's been that something I tried in WordPress worked as smoothly.


easy to integrate and *yayy works flawlessly


It is a pleasure to use a simple, straight forward plug in. It works jolly well.
Learn more about our products