REVIEWS
Why over 1.75M Million People love our Plugins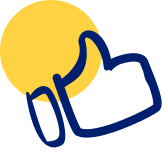 I proudly rate 5 stars. After correct setup, even may grandpa was able to use it 🙂


Facile à mettre en œuvre et assez intuitif, même pour un débutant


Great plugin! We have been using it from a month to feed a client's FB feed. Highly recommend!


Works out of the box, ready in 5 minutes. A great plugin!


Fantastic plugin! We have been using it for over a year to feed a client's FB feed to a page that is used in our app. We've run into two issues (with the client's fb feed, not the plugin) and SmashBalloon gave us great support to get up and going again. Highly recommend!


I ust installed the plugin the rest was just a click literally


I am not tech-savvy and need help getting my feeds to work on my site. The support team (Michael helped me) was phenomenal. He was patient, troubleshot, and gave me easy-to-follow instructions to get my feeds working. I highly recommend the app as well as the customer service/tech support! EB


Support is above the industry standard and it's the main reason we chose the Smash Balloon plugin (we tested several other plugins but Smash Balloon always came out on top). We always get the answer we need in a very timely manner and enjoy a personable relationship with support staff. We have every confidence in the Smash Balloon plugin and support technicians.


Shoutout to the great folks at SmashBalloon. And how nice to get competent and friendly help from Tech Support. No runarounds. What a breath of fresh air. Thank you Paola!


Plugin


This is a great plugin for social integrations and the support is as good as it gets.


Bottom line, it works as intended (and it has made my work easier).


I have the FB plugin and it looks very nice on my website ! Why bother painfully writing for a separate blog when your FB feed is already live and well ? The cheapest way to add "news" to your website !


I ran into a problem and sent an email to get a resolution. Within a day I had a proposed solution. It worked. It doesn't get better than that.


el Mejor


インスタ投稿がプロバージョンなのが微妙


I've got a great support about conflict with others plugin they advice me very quicly a give me a solution! Thanks


A great plugin even in the free version!


This is one of the best plugins I have ever purchased. It works every time, only time there is any issue is because facebook made changes and there is always a quick fix. Never needed support for this plugin.


Love using this plugin and the support is excellent – can't recommend it highly enough
Learn more about our products