If you have been asked to provide an Access Token by your Web Developer or Web Content Manager to set up a Facebook Feed using our plugin, or if you for any other reason wish to create an Access Token to manually set up our plugin, you can follow these steps.
You can find the Access Token Tool here: https://smashballoon.com/get-access-token/
1. Click the Log in and get my Access Token button.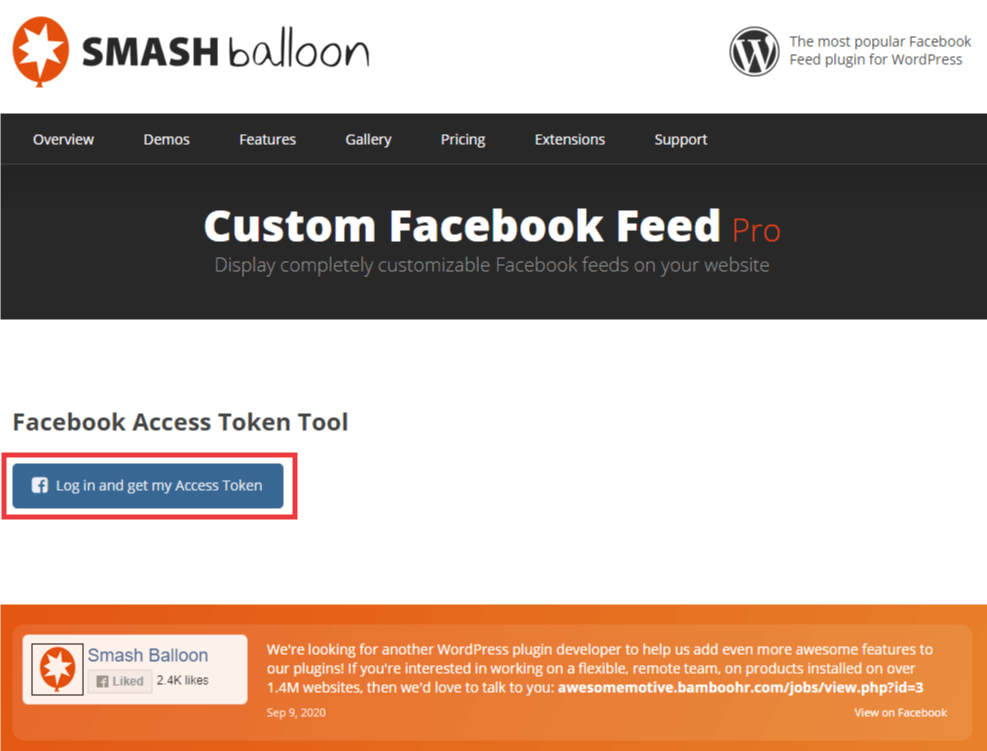 2. At the pop up, select the type of Access Token you are creating. The options are Facebook Page, and Facebook Group. Then click Continue.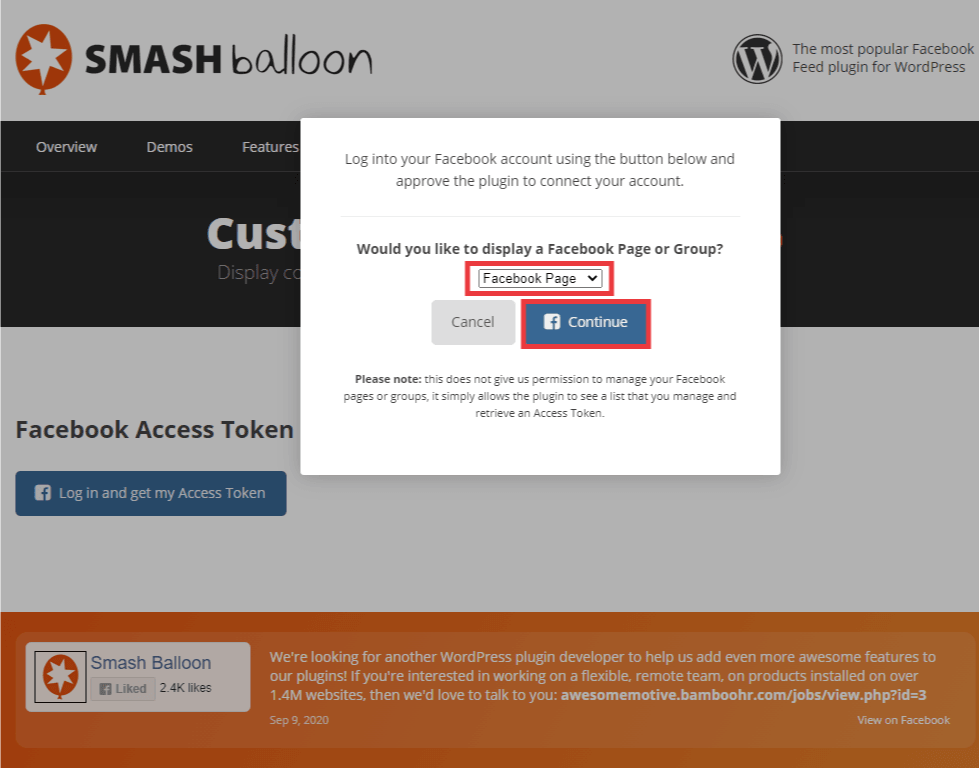 3. If you have previous connected to Smash Balloon WordPress, click Edit Settings, if this is the first time connecting our app, click Continue as <your name>.
4. On the next page, you will be asked which page you want to connect. You should select all for the Access Token to work. While you can only select a specific page, if your Access Token is used anywhere else it may break. You can choose which specific page in the last step. Then press Next.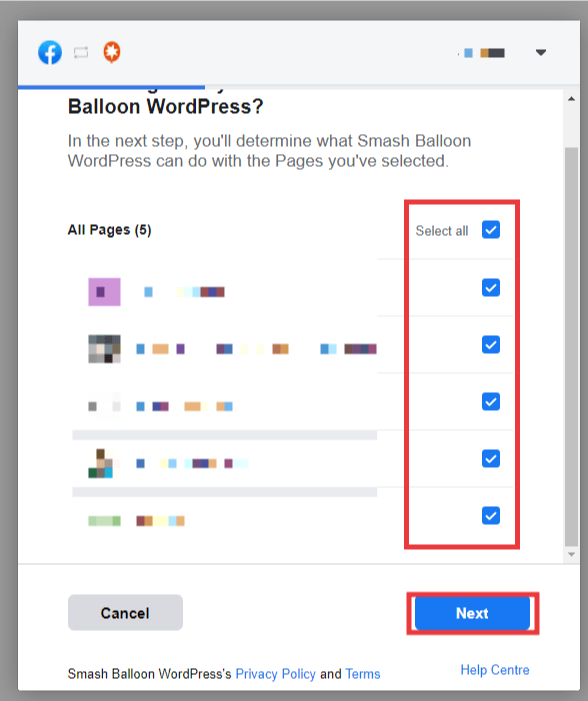 5. You will then be asked which permissions to give the Smash Balloon WordPress app. All permissions are required for the Access Token to work. These are only asked for since they are necessary to retrieve all standard information to display. Our App will not make any changes to your page, nor post anything, at any point. Make sure all are selected, then press Done.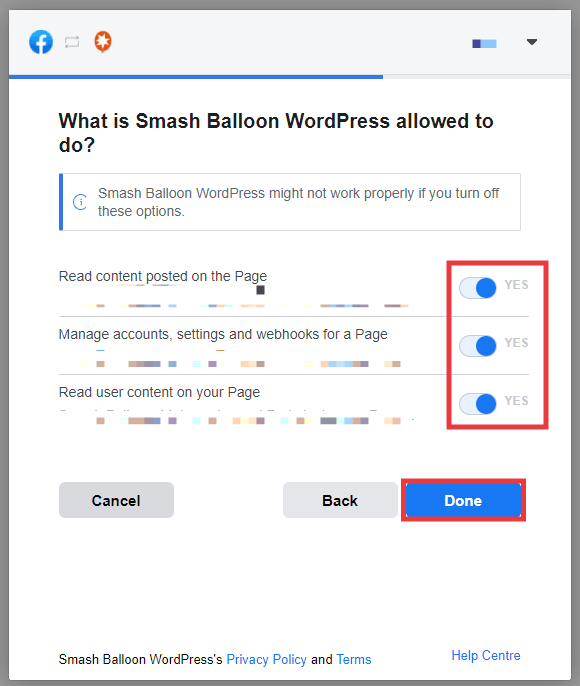 6. Press OK, you will then be redirected to our site.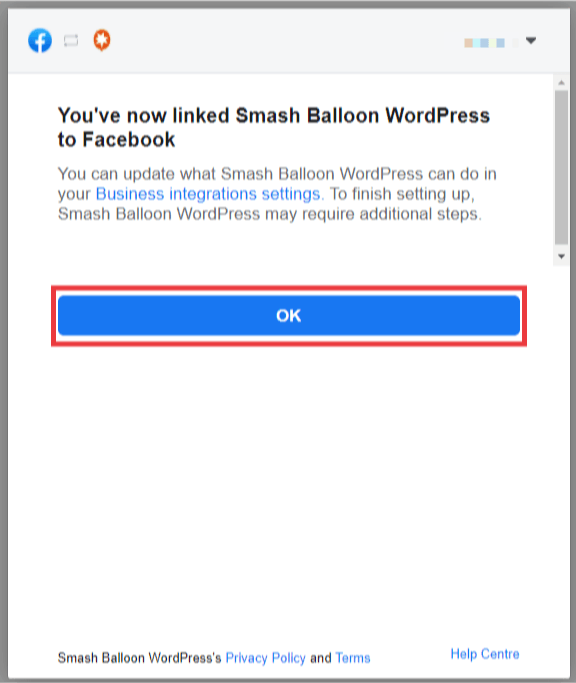 7. When back on our page, select the Page you want to create an Access Token for. When the page is selected, save the Page ID as well as the full Access Token as shown below. These can then be used to manually set up our plugin, or be sent to your Web Developer or Web Content Manager that will set it up for you.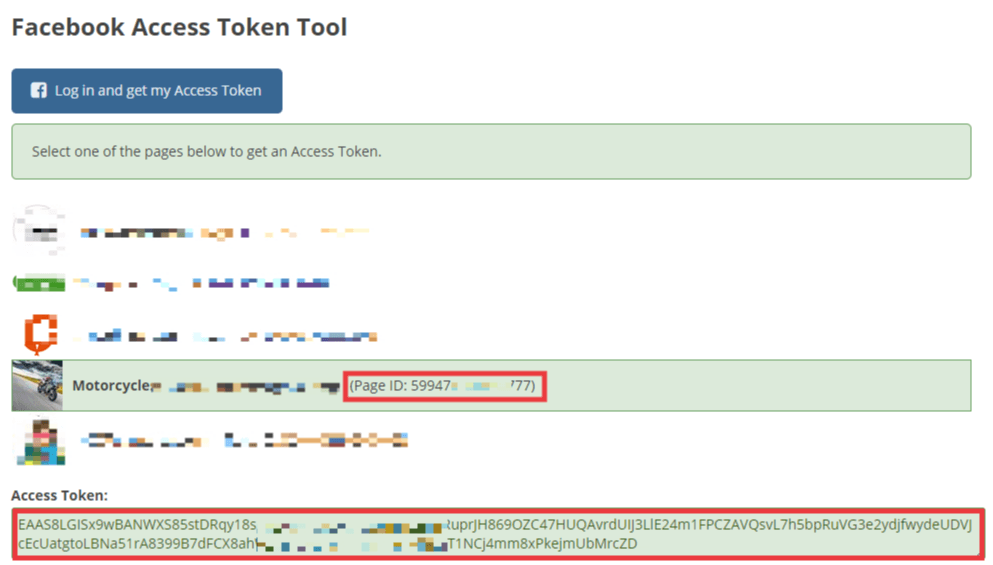 Should you have any questions about the process, feel free to contact our support.