1) To upload the Free version of the plugin, click Add New at the top of your WordPress Plugins page.

2) Click Upload Plugin at the top.

3) Browse the .ZIP file which you downloaded when you purchased the plugin and click Install Now

4) Activate the plugin.

5) You'll now see the Reviews Feed menu appear in your WordPress menu.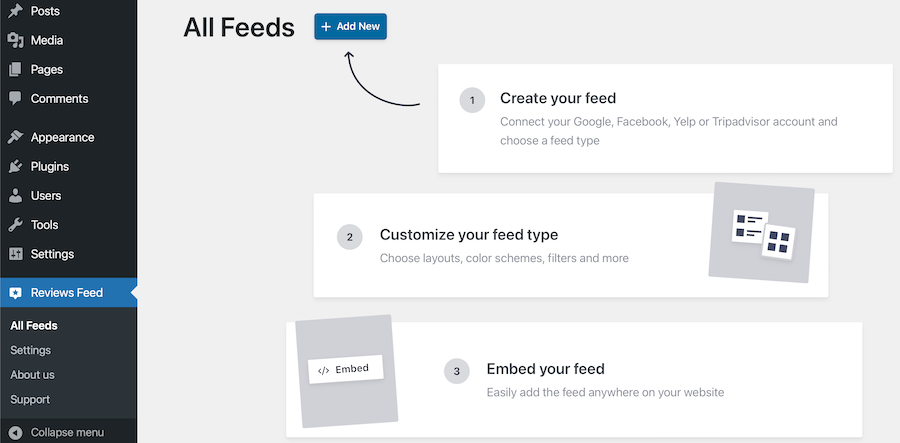 You have successfully installed the plugin, to create your first feed; please follow this guide.
Was this article helpful?