Navigate to the following location: Facebook feed > All Feeds > Feed settings (pencil icon) > Customize tab > Feed Layout > Select Masonry.
Adjust the number of columns for each device, then save the changes.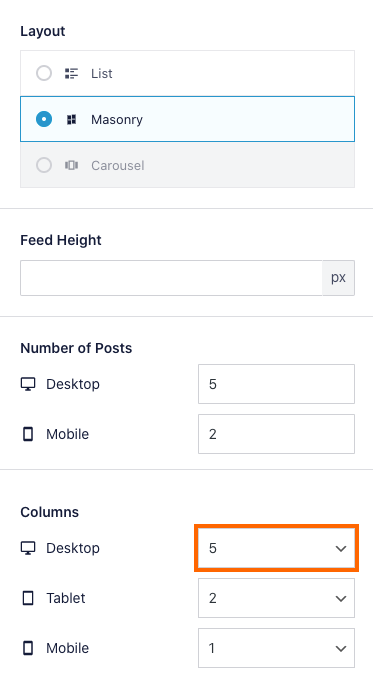 Below version 4.0
If using v3.8+ of the Pro plugin and v2.11 of the free plugin, then there is a built-in setting to create a multi-column masonry layout for your feed. Just use the setting in the following location: Facebook Feed > Customize > General > Feed Columns, or use the cols shortcode setting.
Was this article helpful?