In order to display a feed of posts from a Facebook group an admin of the groups must first add our app in the Facebook group settings by doing the following:

1) Visit the group, click "More", and then "Edit Group Settings".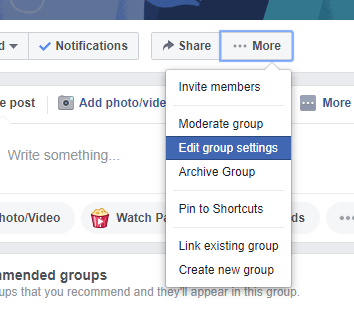 2) About half way down you'll see a section labeled "Apps". Click "Add App".



3) Search for "Smash Balloon WordPress", select our app, and click "Add".
If using a version of the plugin below v4.1, then search for "Smash Balloon Plugin" instead.

Once this is done, then any member of the group will be able to use the Custom Facebook Feed plugin to display a feed from the group.