1) Set up a Facebook App by following the directions here. You can skip the final step as you just need the App ID and App Secret from your App. Paste them into the fields below.
2) Go to developers.facebook.com/tools/explorer/ and select the same app you set up in step 1 from the Application drop-down list show below: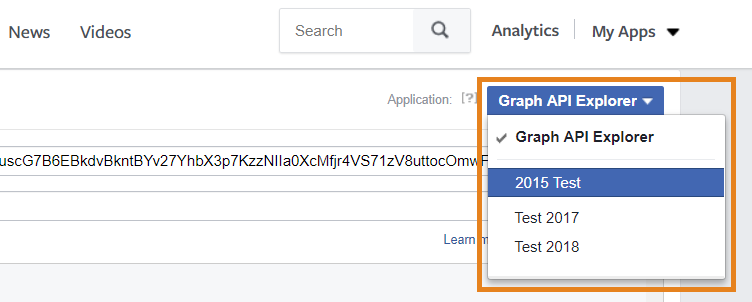 3) Click the Get Token button and in the Page Access Tokens section select the Facebook page you want a token for.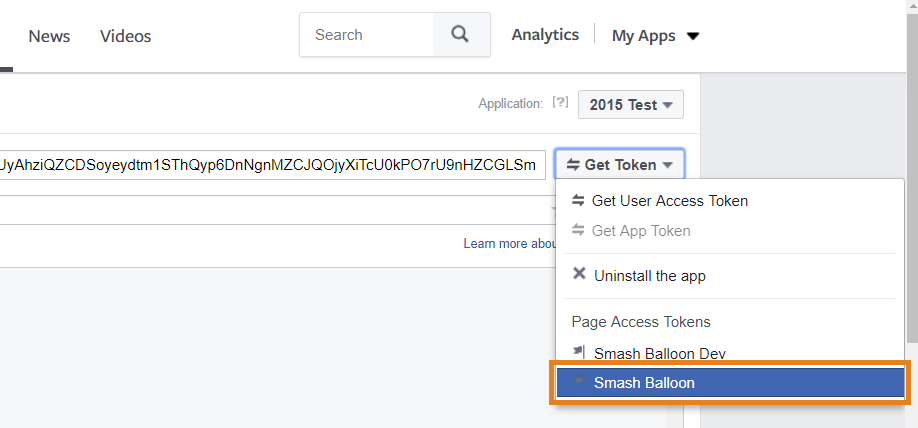 4) Copy and paste the Access Token provided into the field below and click Extend my token.