1) Set up a Facebook App by following the directions here. You can skip the final step as you just need the App ID and App Secret from your App. Enter them into the fields below:
2) Click on the Facebook Login page in your App.
Note: if that option isn't available then click on "+ Add Product" below it and select "Facebook Login" from the list.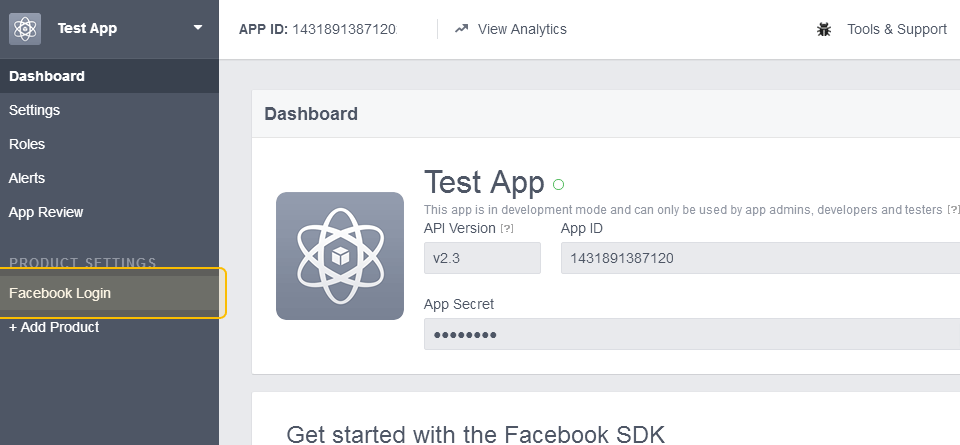 3) Scroll down to the section labeled Client OAuth Settings, and in the Valid OAuth redirect URIs section enter the following URL:
See the screenshot below for an example: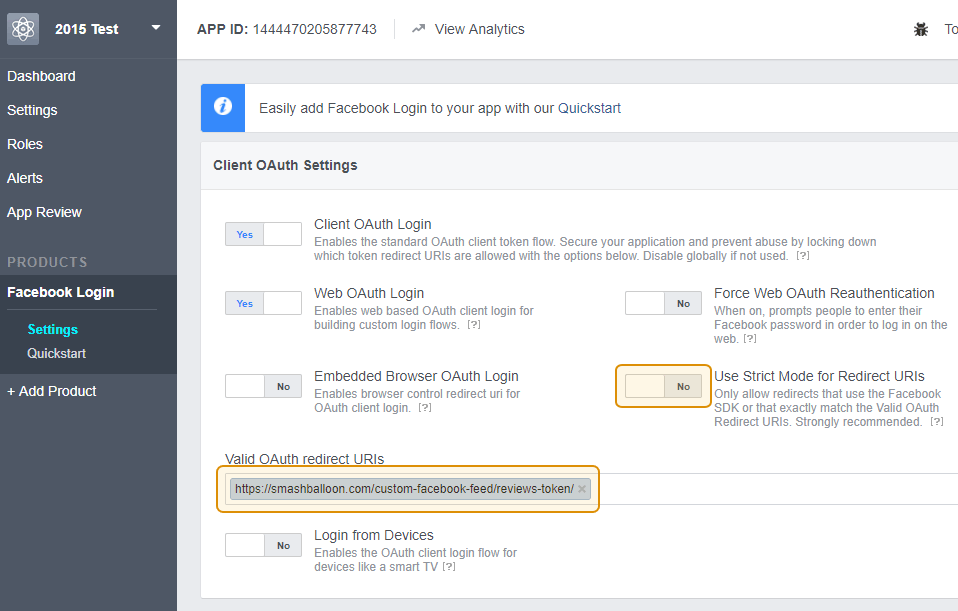 Important: Make sure "Use Strict Mode for Redirect URIs" is set to "No".
4) Once you've done this, click here to go to the next step.Please note: If you have an Ad Blocker enabled in your web browser then please temporarily disable it as it may prevent this process from working successfully.