There are three types of Facebook groups; Open, Closed, and Secret. Each one has varying levels of restrictions applied by Facebook. These restrictions are outlined below.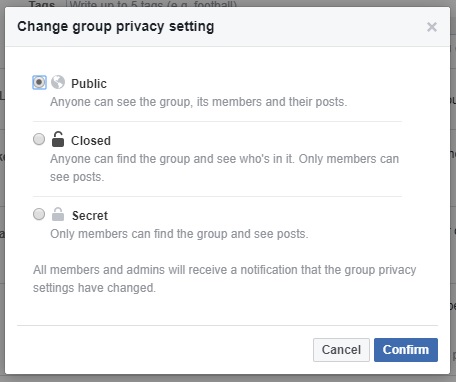 Public (Open) groups
You can display posts from an open Facebook group. In order to display your group posts you should ensure that have the Page Type setting set to Group on the Custom Facebook Feed settings page or directly in the shortcode: [custom-facebook-feed pagetype=group]
Closed groups
Posts from closed groups cannot usually be displayed for privacy reasons, but it's sometimes possible to get around this by obtaining a "User" Access Token from Facebook from a user who is an admin of the group. If you're an admin of the group then just follow the directions here to obtain a "User" Access Token which you can then use in the plugin's 'Access Token' field on the Settings page.
Please note that a "User" Access Token is very long and looks like this:
CAFCE5cf43rf3RFGvrgrtvv45w5yvwgerWVg545y6236341780HKJJNTSrysreybsRTYg2734742y5yy4y4u42RTrtjtjbhkj45bhSfhuZAEbarT59ZAFgtIfgfakjpIRppr0R6ytuihM2FB123EDHG6u2ZAS1rhEqjVF5oc3EIbNsI66X5VfaefAFa352rtaAGGeg4awet4q3AGDGaw435q234AVVD
And shouldn't be confused with an "App" Access Token which is much shorter:
44917165617820|-f79d9TYUVskj_5fgc6ytV2a7Z
Secret groups
It is not possible to display posts from a "Secret" group due to Facebook's privacy restrictions.
Finding your Facebook Group ID
If you have a Facebook group then you need to use the numeric ID of your group. Use this tool to find your Group ID.
Please note, that due to Facebook deprecating version 2.0 of their API it's no longer possible to display photos directly from your Facebook Group "Photos" page, only from your timeline/wall. See this FAQ for more information.