Facebook made a change to their API on February 7th, 2018, which means that it's no longer possible to display names or avatars for users who comment on your posts when using a regular Access Token.  The only way around this is to obtain a "Page" Access Token which will give you permission to access this data in the API.
Please note, that it is only possible to obtain a "Page" token for a Facebook page that you're an admin of, so it is not possible to obtain one for someone else's Facebook page.
To obtain a "Page" Access Token you would need to follow the directions here.
Once you've obtained a "Page" Access Token you'd need to paste it into the plugin's Access Token field, as shown below: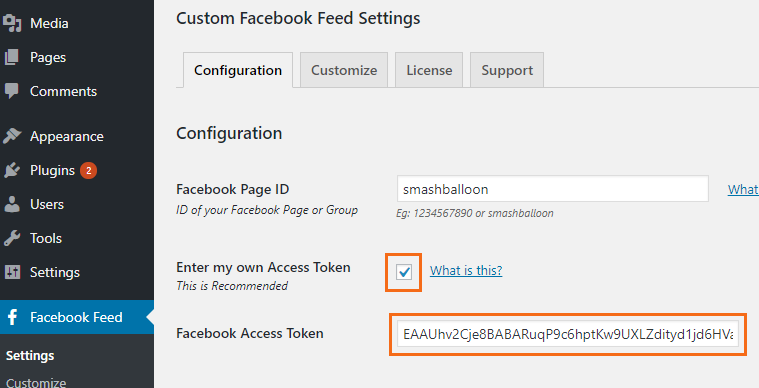 A "Page" Access Token should be long (as shown below) and not to be confused with a regular "App" Access token which is much shorter. Here is an example of a Page Access Token:
EAACdskfjhj4hrki23yfwefhrFDFUWEPLQQ14214241LDKiYSxU2aU7zPcy0JgJIPgMexWZCBUhwUgXECIT81FqbWpR80ZBRZACOAsUZB97KNNdgsafjh23sEEWgiweh928323rklfRNC255zHxq7LvcZAkbpuK8hhNzp6lE58ajhgsdfWQPflfjaWQ2149fwFirh31r31fwxFoZD